October 12, 2016
10/12/16
Inspired by the Makers Mart at the National Museum of Women in the Arts (NMWA), the Modern Makers series highlights local women makers and their diverse companies.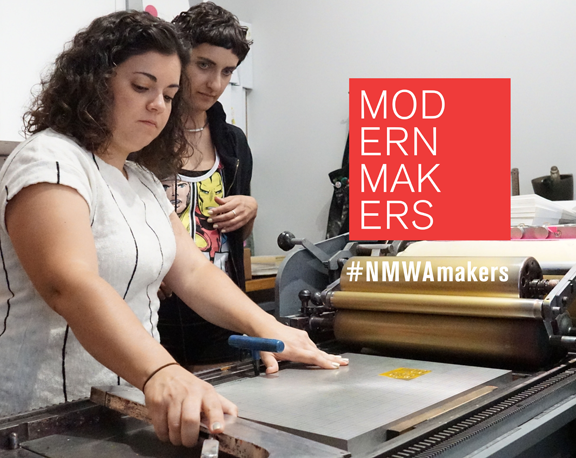 Company: Typecase Industries
Maker: Alessandra Echeverri 
Typecase Industries is a full-service design and print studio based in Shaw. Located north of Howard University, the company creates wedding invitations, posters, greeting cards, business cards—anything on paper.
How did you get started?
There are three of us and we met during grad school. . . . About a year after we graduated we decided to start the studio as a way to make things and not have to work for anybody else.
What inspires you?
Our clients are really important because we're making a lot of things for people like wedding invitations—which are very personal—so the inspiration has to come from them in that case. But then we get to do our own product development. . . . We get a lot of inspiration from D.C.
What does the word "maker" mean to you?
"Maker" means someone that uses their skills. . . . uses their creativity, and kind of pushes the boundaries of things that have already been made. I feel like you should always be making something new and exciting—at least for yourself if not for other people, like we do!

How do you see your company evolving?
Expansion. So, I'd like to have more wholesale business or just have more products that people know us for. It kind of frees us up to do more specific custom work and take on those fun projects.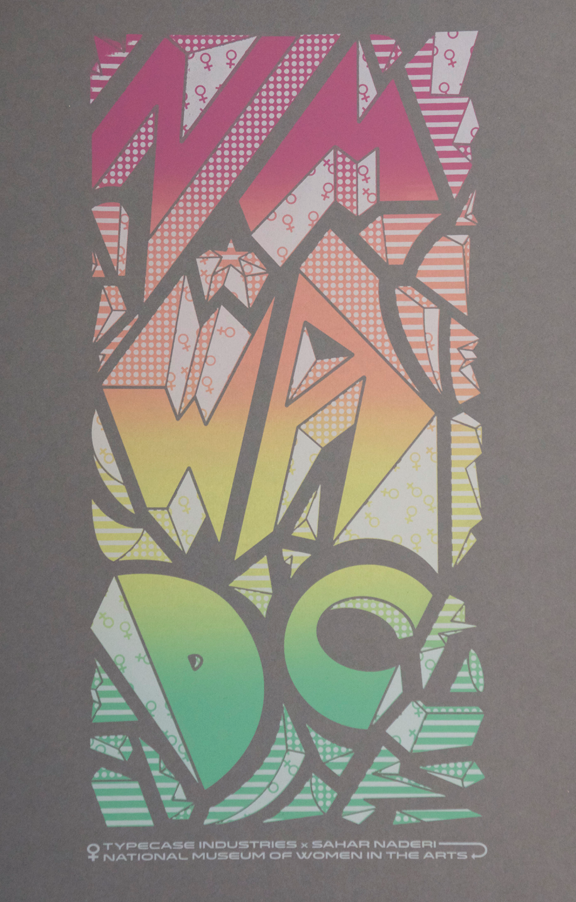 Do you have any insights to share as a female business owner?
I feel like you should always stand your ground when you are dealing with people. Whether it is pleasant or unpleasant, just try to be assertive and get your point across. Really go for those goals that you set for yourself.
What is your favorite work from NMWA's collection?
The museum has a really great collection of artists' books. Not many people know about artists' books but we studied them in school and I really appreciated having that resource. It is a little gem in the library.
What inspired the limited-edition NMWA product?
I worked with Sahar Naderi, another local artist that works for Typecase. Together, we made these really cool patterns and went wild with fun shapes and color.
What is your most popular product?
Probably our greeting cards. We have really fun greeting cards that are all over the city now. People often find us through those.
Browse the Modern Makers products on Museum Shop's website, including the limited-edition NMWA poster by Typecase Industries. Browse #NMWAMakers on Twitter to see more creations.