October 9, 2016
10/9/16
NMWA's new contemporary exhibition NO MAN'S LAND: Women Artists from the Rubell Family Collection opened with a bang. On Thursday, September 29, NMWA members enjoyed a first look at the exhibition during Member Preview Day and the public celebrated with a special evening reception.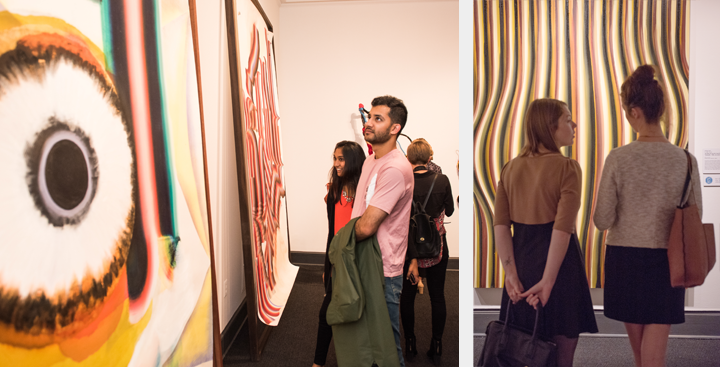 NMWA presents a new vision of the exhibition, which opened in December 2015 at the Rubell Family Collection (RFC)'s 45,000-square-foot Miami facility. The new presentation features paintings and sculptures by 37 artists from 15 countries. Stemming from the 1970s feminist art movement, NO MAN'S LAND plays with images of the female body and the process of making, subverting the convention of handcraft as "women's work" into a beautiful, visual conversation reclaiming the female form.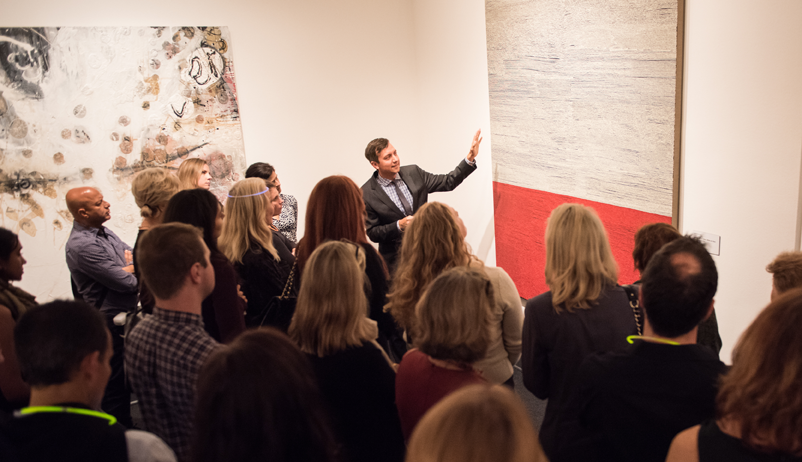 The event brightened a rainy Thursday for all the attendees. Members gained early access to the exhibition through tours led by knowledgeable and engaging curatorial and education staff. Each thematic tour focused on different aspects of the collection. One member described the day as "an excellent experience that highlighted talented women and prompted important conversation." During the day members received perks at the Mezzanine Café and in the Museum Shop, featuring the NO MAN'S LAND catalogue and the gag nutcracker that inspired artist Jennifer Rubell's attention-grabbing Lysa III.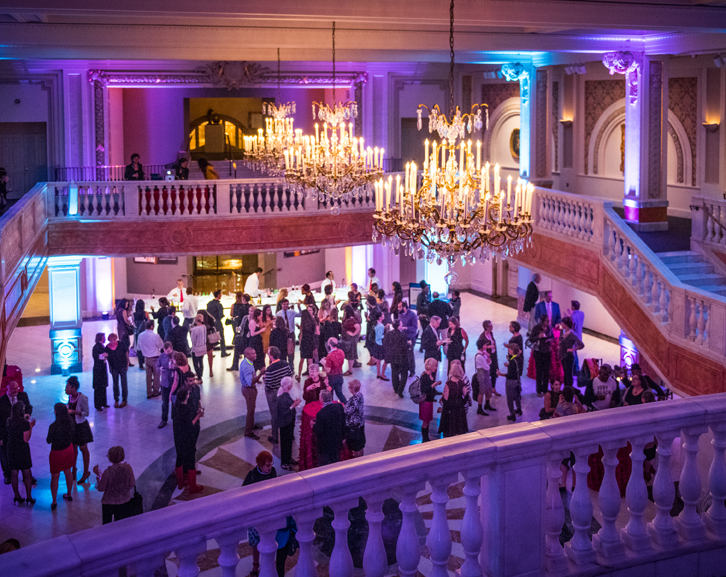 Evening reception attendees sported glow stick accessories and enjoyed Miami-inspired appetizers and drinks—including zesty mini tacos and a specialty mojito—while DJ Elodie Maillot energized the crowd. Collectors Don and Mera Rubell were also in attendance and chatted with guests about the works on view.
From Brazilian artist Maria Nepomuceno's immersive work to Karin Davie's large-scale optical illusion, the power and playfulness of NO MAN'S LAND captivated its premier audience. Guests left the museum with smiles and compliments, lamenting the evening's end and vowing to "return again soon to study the exhibition further."
Intrigued? Become a member today and take part in the next Member Preview Day! Check the online calendar for more information about upcoming gallery talks and programs. Visit NO MAN'S LAND: Women Artists from the Rubell Family Collection, on view through January 8, 2017.