December 7, 2022
12/7/22
Museum Shop Director Adriana Regalado sat down with NMWA Director of the Betty Boyd Dettre Library and Research Center Elizabeth Ajunwa for a conversation about art and her library work.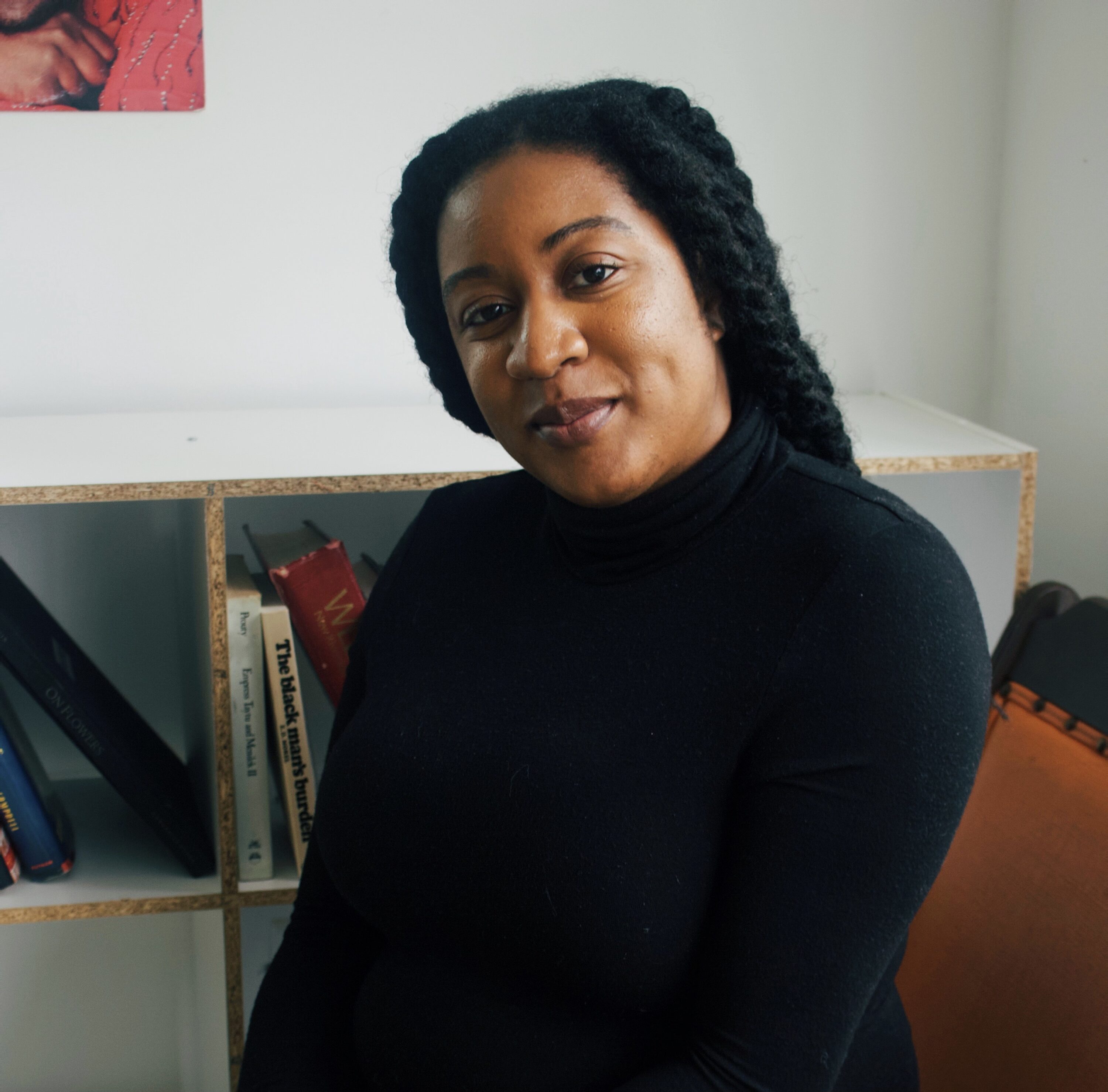 What book by a woman author has had the greatest impact on you?
This is a hard question because there are so many books and authors that come to mind. I would say it is between The Bluest Eye by Toni Morrison and Parable of the Talents by Octavia Butler. Both books had a profound impact on me in my youth.
What attracted you to this profession?
I have always been interested in arts and humanities. When I fell into librarianship, I realized it was a way to work in a field where I can have access to the many things I am interested in. Now I get to research and learn about art by women for work. It's amazing! Being a librarian has given me that.
What do you wish people knew in regard to your profession?
The profession is more than just books, even though today, with issues of censorship, we are learning how important books are. There are so many diverse types of librarians and information professionals. People are always extremely interested and surprised when I tell them I am an art librarian. I would love for people to know how expansive the profession is.
What do you hope to see in the future for NMWA's library/research space?
I come from the public libraries space, so my vision is to inject ways for the library to engage the public more. The NMWA library has some amazing books, artists' books, and archival collections. People should know more about the collections and be able to see them. I hope to collaborate with other institutions and artists to further the reach of the NMWA library collections. I have goals to expand and diversify the collection to make sure we are representing a wide range of female, femme, and nonbinary experiences. I would like to acquire more collections for Black, Indigenous, Latinx, Asian American, and other marginalized groups. Additionally, I want the library to continue to be a great resource for researchers and scholars.
What are you currently reading?
I read a lot of self-help books, but recently I've been rereading an oldie but goodie, Jane Austen's Pride and Prejudice.
What is the most interesting thing you've discovered in NMWA's archives thus far?
The NMWA LRC archives are fantastic. One fun discovery was during a search in archives with my colleague Elizabeth Lynch to investigate and determine the true birth year of artist Doris Lee. It was fun to look through old letters, speeches, documents, postcards, and photos, and discover who Lee was as a person.
What five women authors would you want to be in a book club with?
This is a nearly impossible question, but here are the five women that come to mind: Toni Morrison, Nikki Giovanni, Octavia Butler, Jaqueline Woodson, and Elizabeth Acevedo.
Elizabeth's Staff Picks
Find out more about Elizabeth's staff picks from the museum shop.