December 2, 2022
12/2/22
For her first exhibition in France, Mickalene Thomas exhibits new works in conversation with Monet at the Musée de l'Orangerie in Paris. Mickalene Thomas: Avec Monet disrupts the history of French art which established the narrative that European art is white and puts Black women in the foreground: "The Black model was always present but was omitted from the conversation," Thomas says.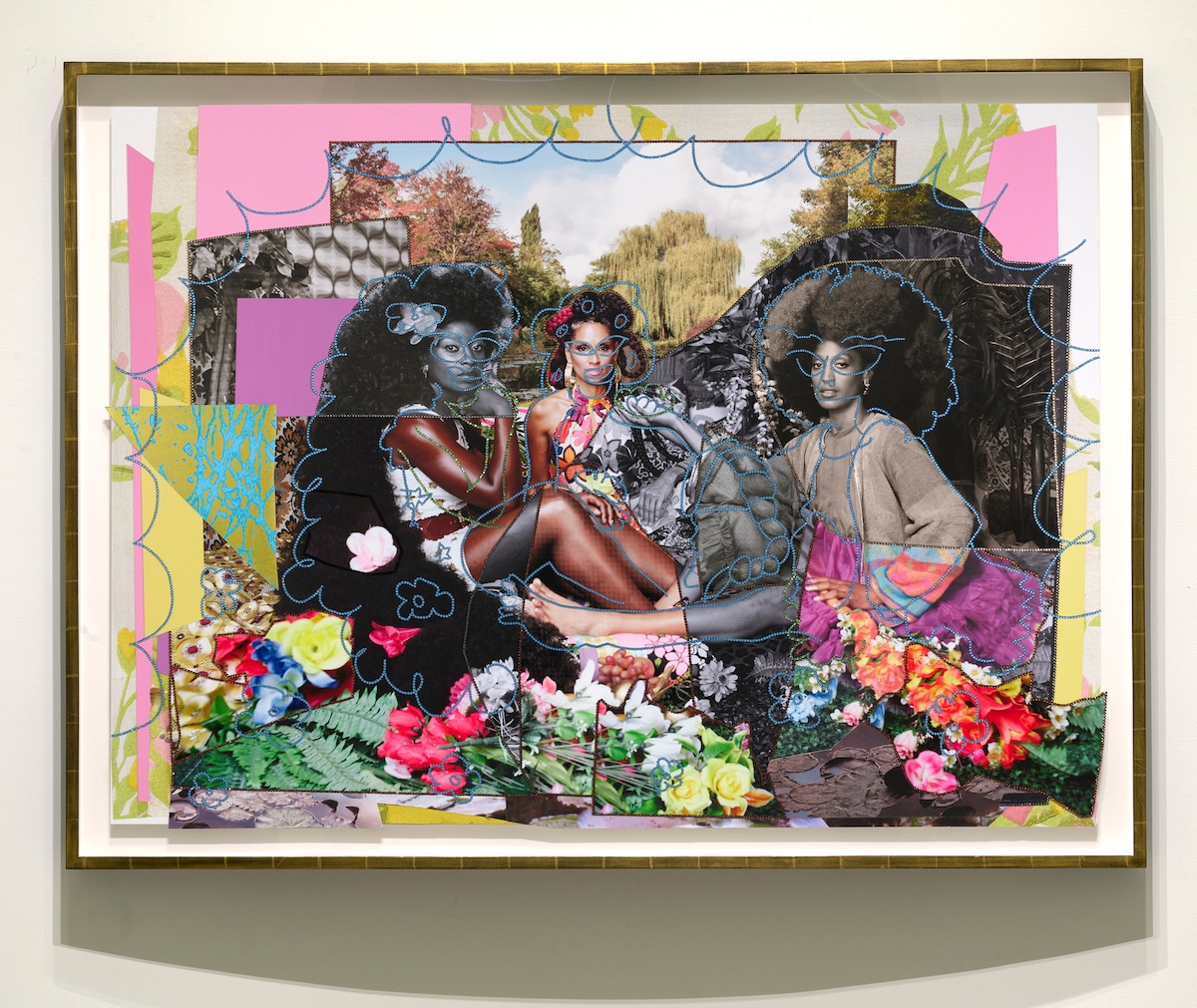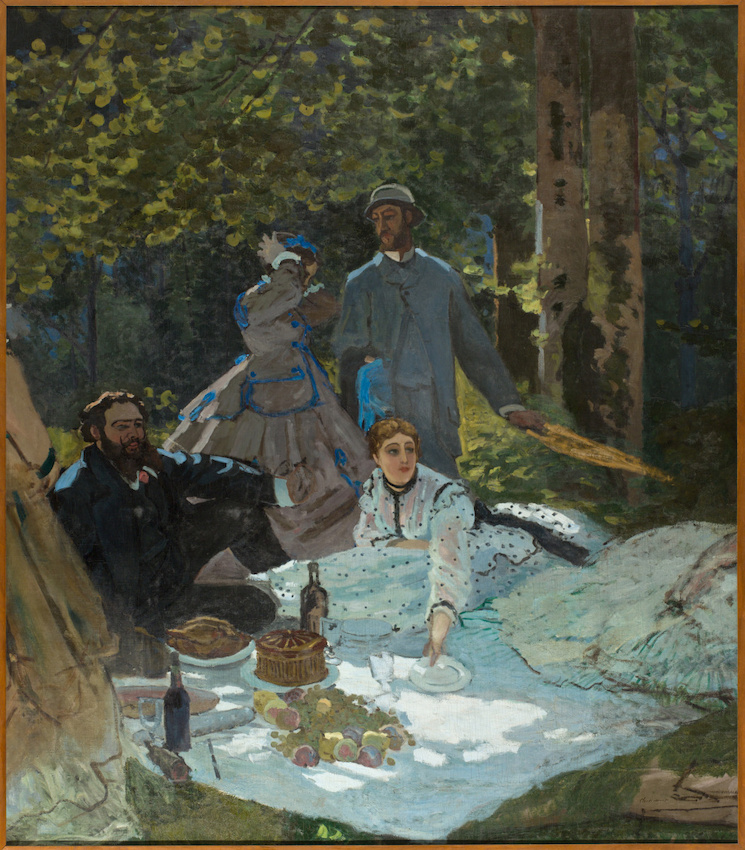 One of Thomas's works, Le Déjeuner sur l'herbe: Les Trois Femmes Noires avec Monet, a mixed-media composition, is a response to Claude Monet's Le Déjeuner sur l'herbe. While Monet's painting (itself a response to a work by the same title by Édouard Manet) shows light-skinned picnickers and sunbathers, Thomas positions Black women in the center. By celebrating her subjects' beauty and joy, Thomas's works in conversation with Monet's paintings challenge the history of art and offer an alternative, positive representation for Black women.
Front-Page Femmes
Artnews features six African American women artists who use quilting to tackle racism and sexism, including Faith Ringgold and Sonya Clark.
In the new building of the Art Gallery of New South Wales, more than half of the works exhibited are by women artists, an effort made to achieve greater gender parity.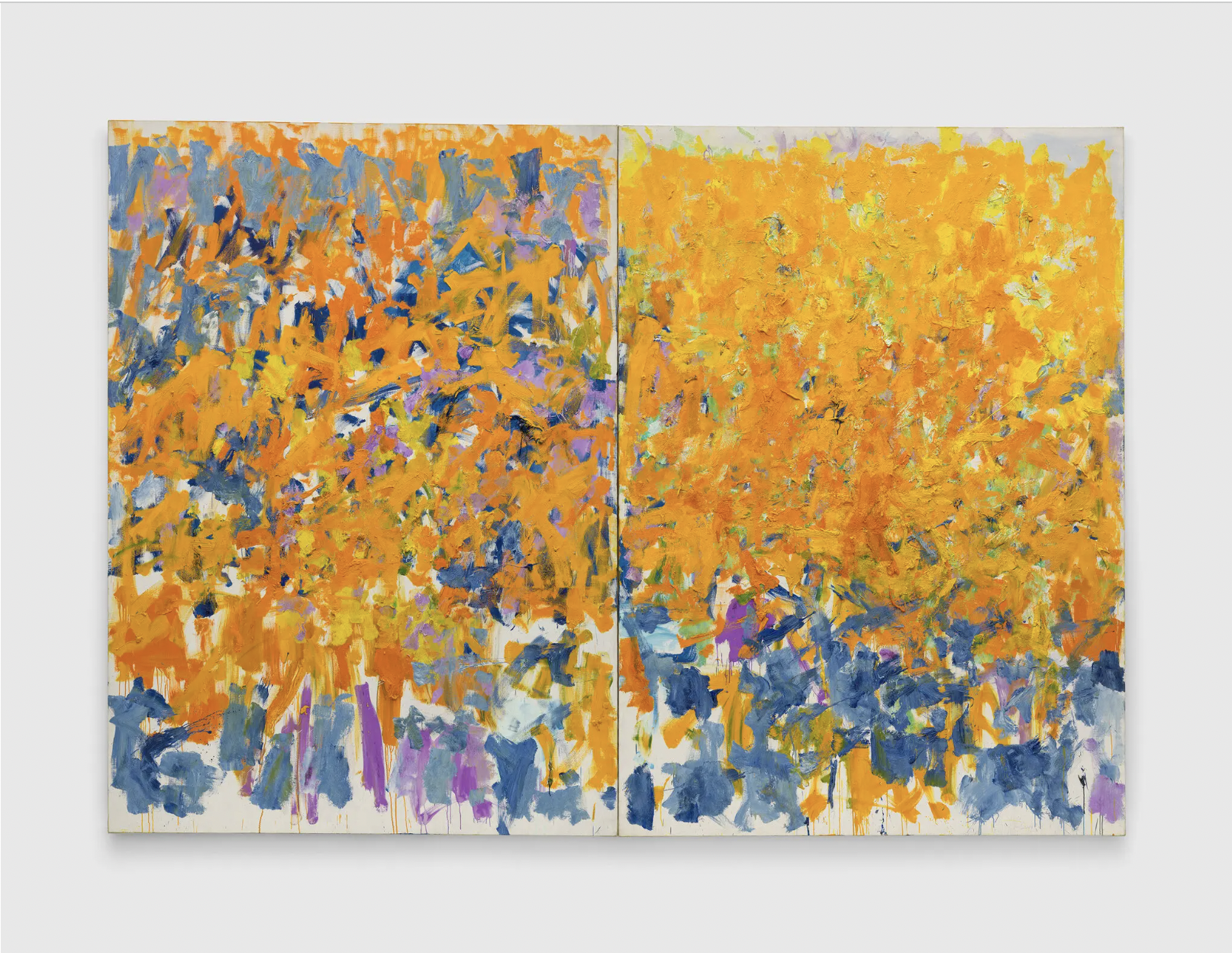 The New York Times reviews Joan Mitchell: Paintings, 1979-1985, an exhibition currently on view at David Zwirner Gallery.
Three Women Artists: Expanding Abstract Expressionism in the American West highlights Elaine de Kooning, Jeanne Reynal, and Louise Nevelson's time spent in the Texas Panhandle, and the appreciation for avant-garde art in Amarillo.
Art in America highlights the works of Diné (Navajo) women artists who are fighting for environmental justice.
A group of Iranian artists created a public artwork on New York's Roosevelt Island called Eyes on Iran, inspired by the women's rights protest movement in Iran.
Monica Bonvicini's solo exhibition I Do You at the Neue Nationalgalerie in Berlin presents a feminist house of mirrors overpowering the masculine architecture of the museum.
Hyperallergic reviews the art of Suzanne Jackson, who combines painting and personal ephemera in her multidimensional works to evoke intimacy and memory.
Artnet interviews artist Sonia Gomes, the first living Afro-Brazilian female artist to have a monographic show at the Museu de Arte de São Paulo in 2018.
Shows We Want to See
In Alabama, the Montgomery Museum of Fine Arts presents Boundless, an exhibition including installations by Lillian Blades, Ashley V. Blalock, Olga Lah, and Melissa Vandenberg. These site-specific works extend into the galleries, playfully engaging the visitor to explore concepts like memory, identity, consumerism, and notions of home. On view through February 26, 2023.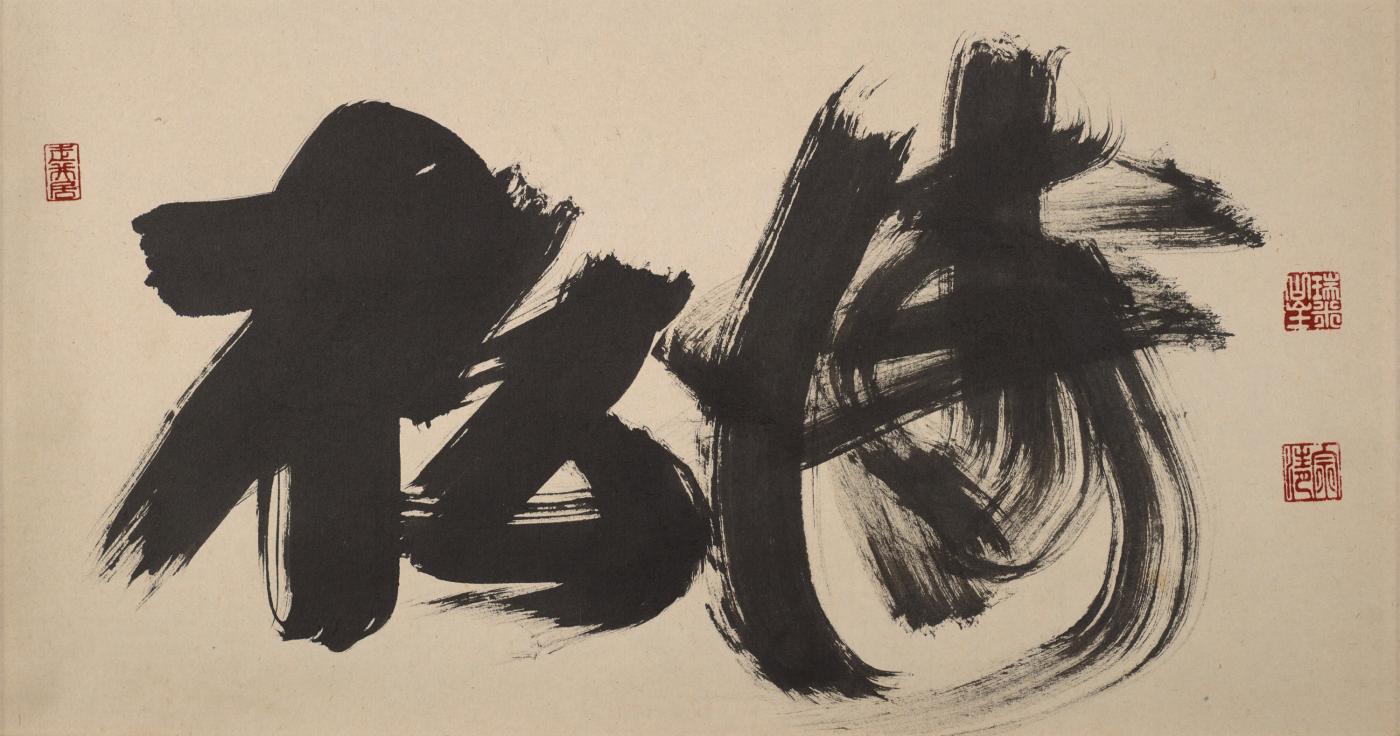 Her Brush: Japanese Women Artists from the Fong-Johnstone Collection at the Denver Art Museum presents more than 100 works of painting, calligraphy, and ceramics by women artists from the 1600s to 1900s in Japan. The exhibition explores questions of artistic voice, gender, and agency during times marked by strict gender roles and societal regulations. On view through May 13, 2023.