November 23, 2022
11/23/22
With her team, Austrian artist Katharina Cibulka developed the series "SOLANGE" (German for "as long as") and created a large-scale work now on view on the museum's façade that reads, "As long as generations change but our struggles stay the same, I will be a feminist." In this series, monumental nets are cross-stitched with tulle and cable ties on construction scaffolding. Their messages raise awareness and voice the continued need for feminist action.
NMWA Exhibition Coordinator Hannah Shambroom spoke with Cibulka about her process.
Hannah Shambroom: Each of your "SOLANGE" works is site-specific and considers the local environment. Your work at NMWA is the first "SOLANGE" piece in the United States—what does it mean to you to be working in Washington, D.C., and with NMWA?
Katharina Cibulka: What can I say? It is a tremendous gift, the greatest award for our work. When NMWA contacted me and asked if I would be interested in creating a "SOLANGE" net at the museum, two blocks away from the White House, I could hardly believe my eyes. What an offer! Have we already come this far? Just two blocks away from the center of power, where one of the many keys to equality might lie? I love that idea! And yes, where there's power, there's room for action. If the most powerful people on this earth would finally use their power to benefit all and not just to gain more power and profit for themselves and a few others, the world would be a fairer place today.
We are very excited about this opportunity. Our first net in the United States, in the nation's capital and for this exceptional museum.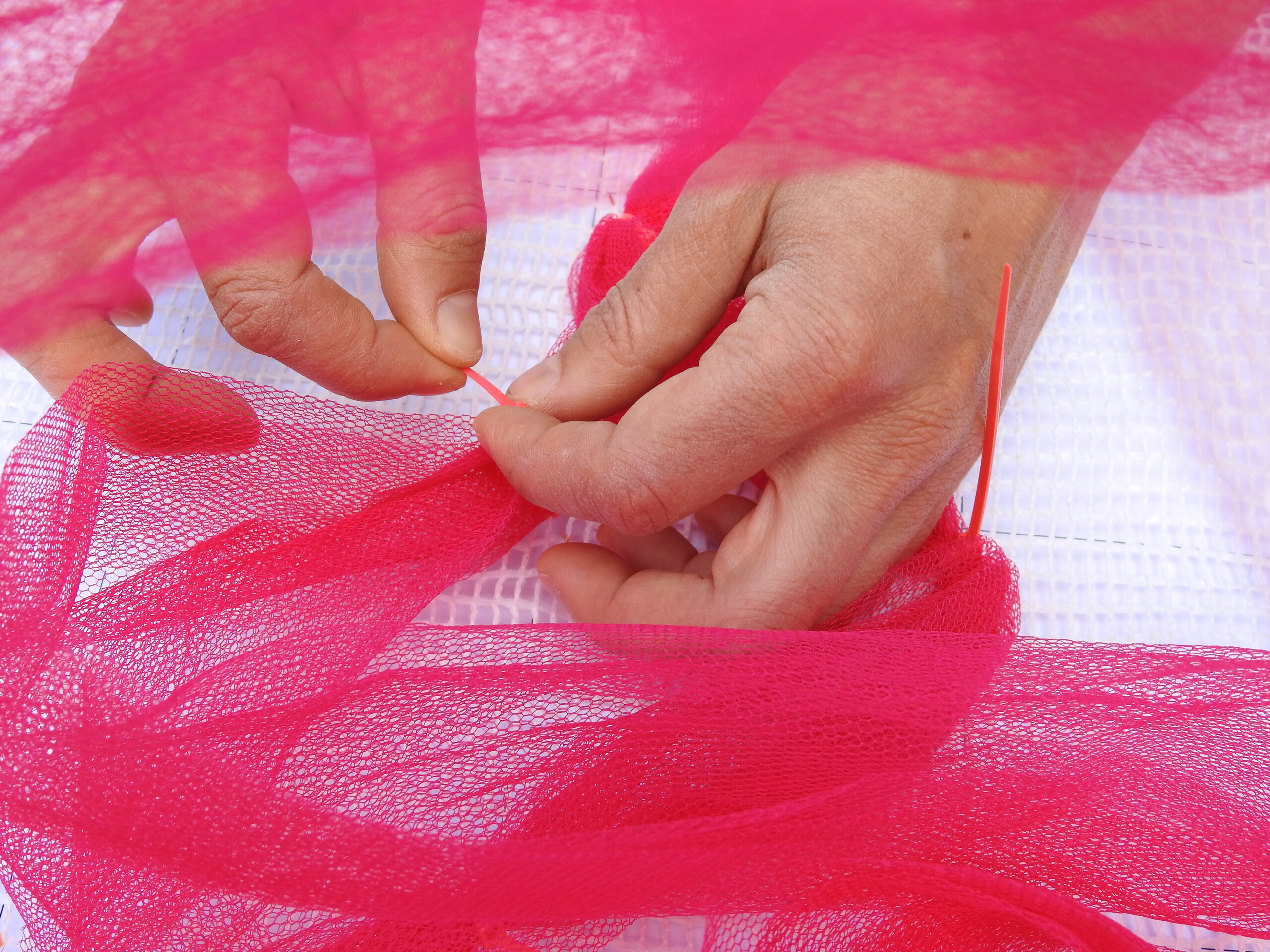 HS: The bright pink hue of the tulle you use to stitch each phrase is so striking—how did you decide to use this color?
KC: The political landscape in Austria includes different parties that are identified with different colors. It was important to me to choose a color that is not associated with any of these parties. So I chose hot pink. In the traditional embroidery of our culture there is a deep red tone—we went for pink and signal empowerment.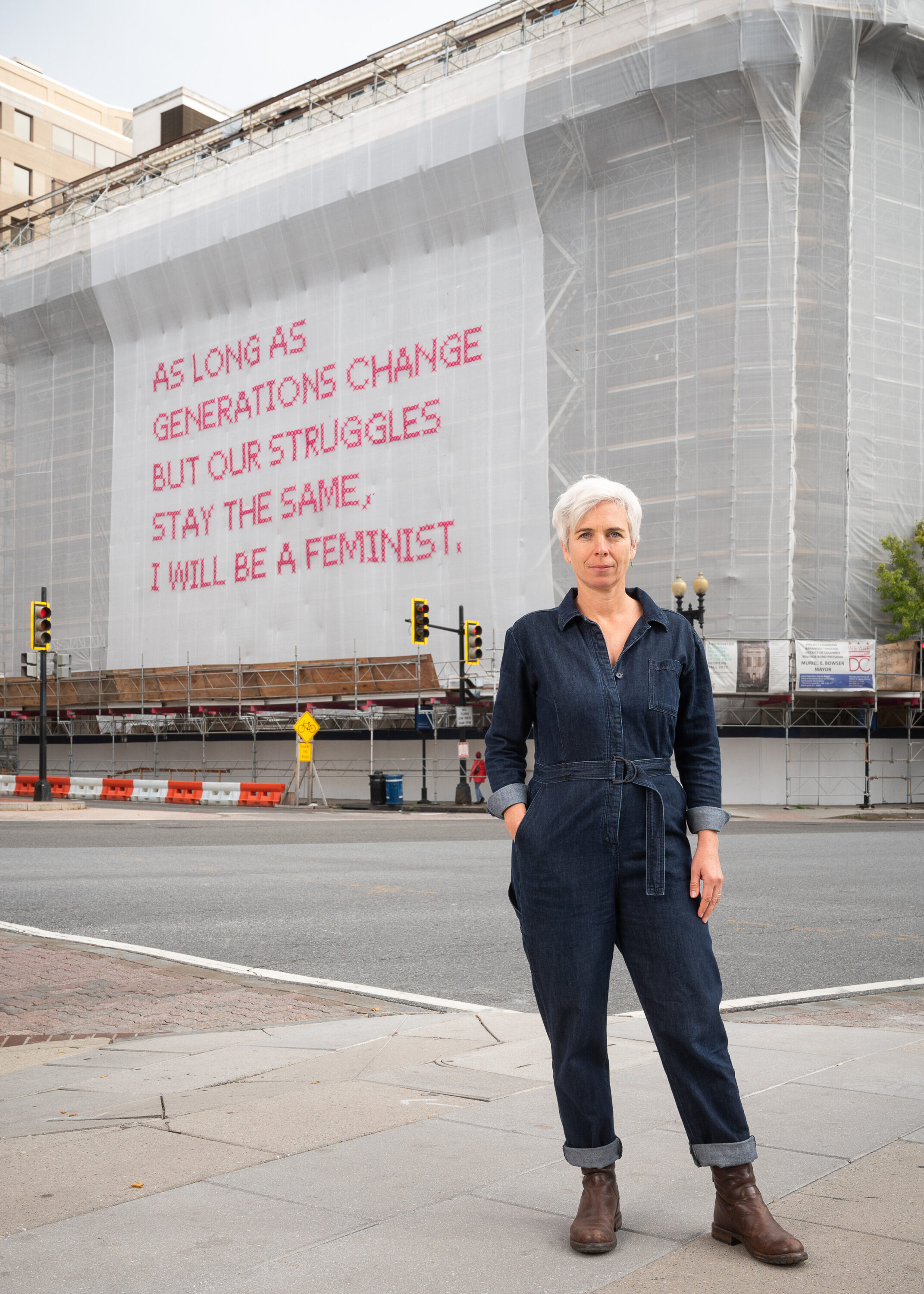 HS: In soliciting input for SOLANGE, you ask participants "How long will you be a feminist?" What is your own answer to this question? What would your personal "SOLANGE" phrase be?
KC: Oh, it changes all the time! We have an archive of around 10,000 "SOLANGE" phrases.
If I had to write a sentence at this moment, it would be about peace, about women who want control over their own bodies, or how these bodies are objectified. Or about equal opportunities. There are so many topics that need our attention. And there are so many construction sites all around the world.
We are ready to create as many SOLANGE nets as it takes and are happy to collaborate all over the globe. Come join us in spreading equality!