Doris Lee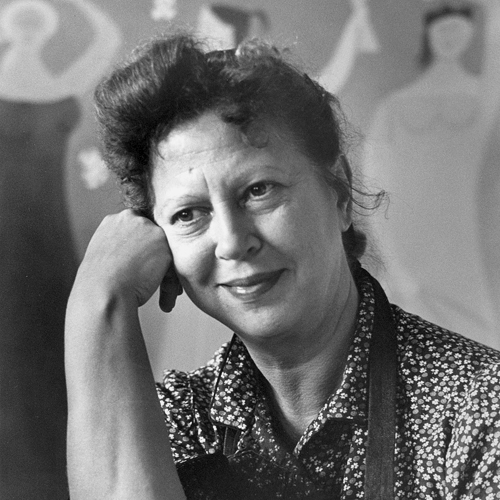 Born Doris Elizabeth Emrick in Aledo, Illinois, in 1904, Lee graduated in 1927 from Rockford College, where she majored in art and philosophy. Upon graduation, she married Russell Werner Lee, an engineer who later became a noted photographer with the Farm Security Administration.
During their honeymoon year abroad in Italy and France, Lee studied painting. Following the couple's return to the U.S., she continued her studies; while in San Francisco, Lee trained under Arnold Blanch, who would become her second husband after her 1939 divorce. As Lee's career developed in the 1930s, she worked in a New York studio on East 14th Street and spent time in Woodstock, New York, where she soon settled.
She garnered attention in 1935 when her painting Thanksgiving won the prestigious Logan Prize at the Art Institute of Chicago. Soon after, she received a commission to paint two murals for the General Post Office in Washington, D.C. (Now the Ariel Rios Federal Building.) During the late 1940s and 1950s, she traveled to North Africa, Cuba, and Mexico to fulfill article and illustration commissions from Life magazine.
Her paintings of rural America were included in prestigious exhibitions and acquired for museum collections. NMWA's archive houses The Doris Lee Collection, which comprises sketchbooks, correspondence, photographs, and clippings.