October 3, 2013
10/3/13
Though Audrey Niffenegger may be best known for her 2003 novel The Time Traveler's Wife, the "Adventures in Bookland" gallery in NMWA's current exhibition of her work showcases her sensational talent combining her visual art and writing. She considers herself "primarily as a story- teller…within my own art I've always been interested in telling stories," and visitors can see the worlds of art and literature collide through book art. In this gallery her book art is on view alongside book covers, paintings, and other work related to narratives.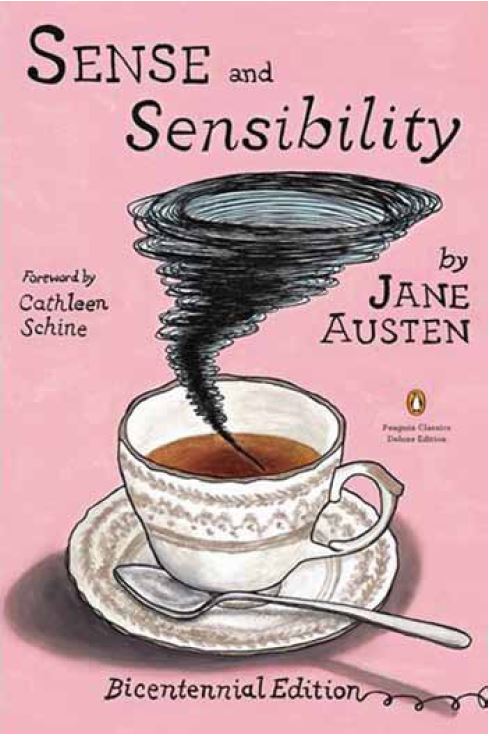 As a visual artist, Niffenegger lent her talents to a redesign of cover art for Sense and Sensibility and Persuasion, the first and last novels written by famed chronicler of romance and 18th-century English society Jane Austen. Niffenegger expertly integrates elements of fantasy into the proper and austere world Austen's characters inhabit.
Austen's first published work, Sense and Sensibility, focuses on two sisters who each possess one of the title qualities; Elinor's practicality and rational judgment contrast Marianne's deeply emotional and impetuous nature. Niffenegger captures the dispositions of Austen's heroines by depicting a teacup of fine china, delicately patterned, with the liquid inside restlessly swirling upward into the whirlwind of a tornado.
In Jane Austen's last novel, Persuasion, the title alludes to societal pressures facing women, often forced to leverage themselves as a commodity through marriage to assure their family's well-being. More literally within the novel, the character Anne Elliot is influenced—"persuaded"—to fall out of love with a suitor due to his lack of wealth and status.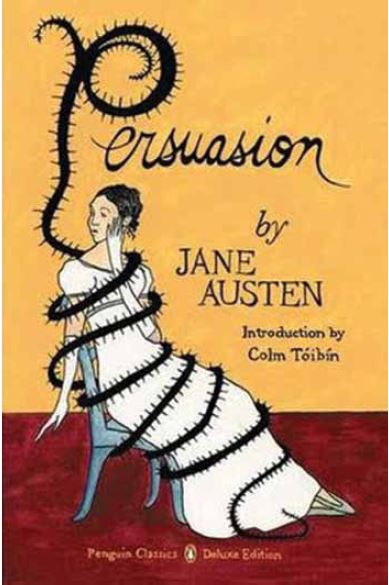 On the cover, Niffenegger portrays Anne with the delicate trappings of wealth befitting Britain's landed gentry: a long, pristine white gown, opera gloves, and carefully coiffed hair. Unfortunately, Anne's decision to sacrifice love for money is overwhelming her. The title "P" assumes a thorny, snake-like rope, which coils repeatedly around her until she can no longer move, incapacitated by her error in judgment.
Though the heroines of Austen's novels and Niffenegger's visual art exist in totally separate realms, both artists portray strong women who must accept life's hardships and inevitabilities. For Austen's characters, this comes in the form of rigid societal constraints and ill-suited or miserable marriages. In Niffenegger's art, her female characters often contend with fantastical forces in confronting their own mortality.
Posted In
Artist Spotlight
NMWA Exhibitions