Feb 17 to May 14, 2017
Border Crossing presents recent work by Albuquerque-based artist Jami Porter Lara (b. 1969), who hand-builds and pit-fires clay sculptures resembling a ubiquitous icon of modern life—the plastic bottle. Finding both ancient pottery shards and recently discarded plastic bottles along the U.S.–Mexico border inspired Porter Lara to reconsider the bottle as a "contemporary artifact."
Porter Lara describes her work as a reverse archaeological process in which she digs into issues of the present and the future by applying tools of the past. Through the incongruity of form and material, her works expose the porous nature of "borders" of all kinds, not only physical but also abstract boundaries such as those between art and garbage, and nature and artifice.
She engages with and adapts shapes that some might consider unattractive. Some of her vessels look like the disposable plastic bottles they reference. Others resemble classical urns, Pueblo pottery, or modernist sculpture. Some evoke organic associations, bringing to mind gourds, organs, birds, or mutants.
Porter Lara's process consists of little more than mud and fire. She harvests clay from a site near her home, and then soaks, strains, and dries it. Each vessel is built by hand from coils of clay, polished to a high sheen with a stone, and then pit-fired outdoors.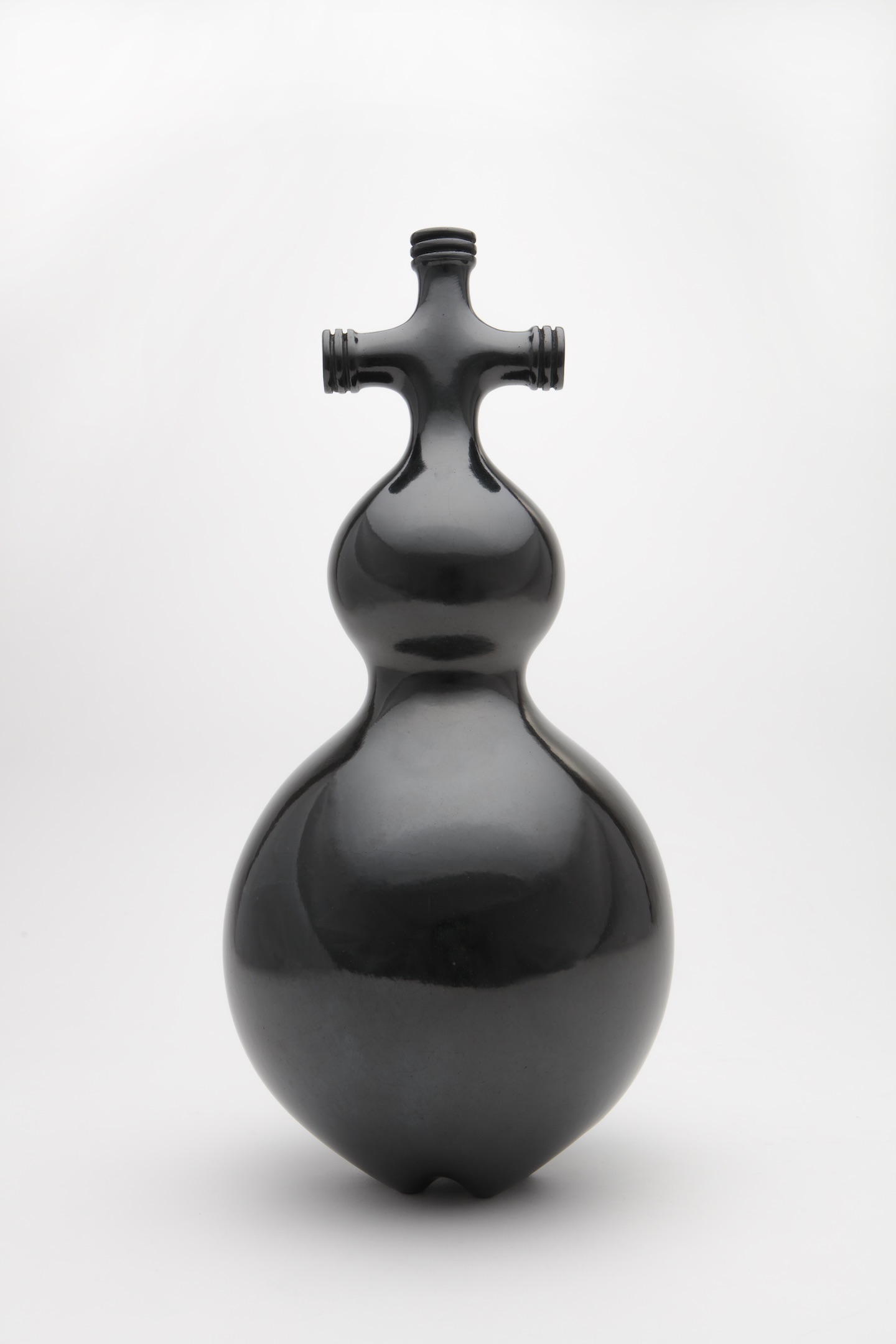 Exhibition Sponsors
Border Crossing is organized by the National Museum of Women in the Arts. The exhibition is made possible by the Clara M. Lovett Emerging Artists Fund, with additional support provided by the Judith A. Finkelstein Exhibition Fund.
Exhibition Gallery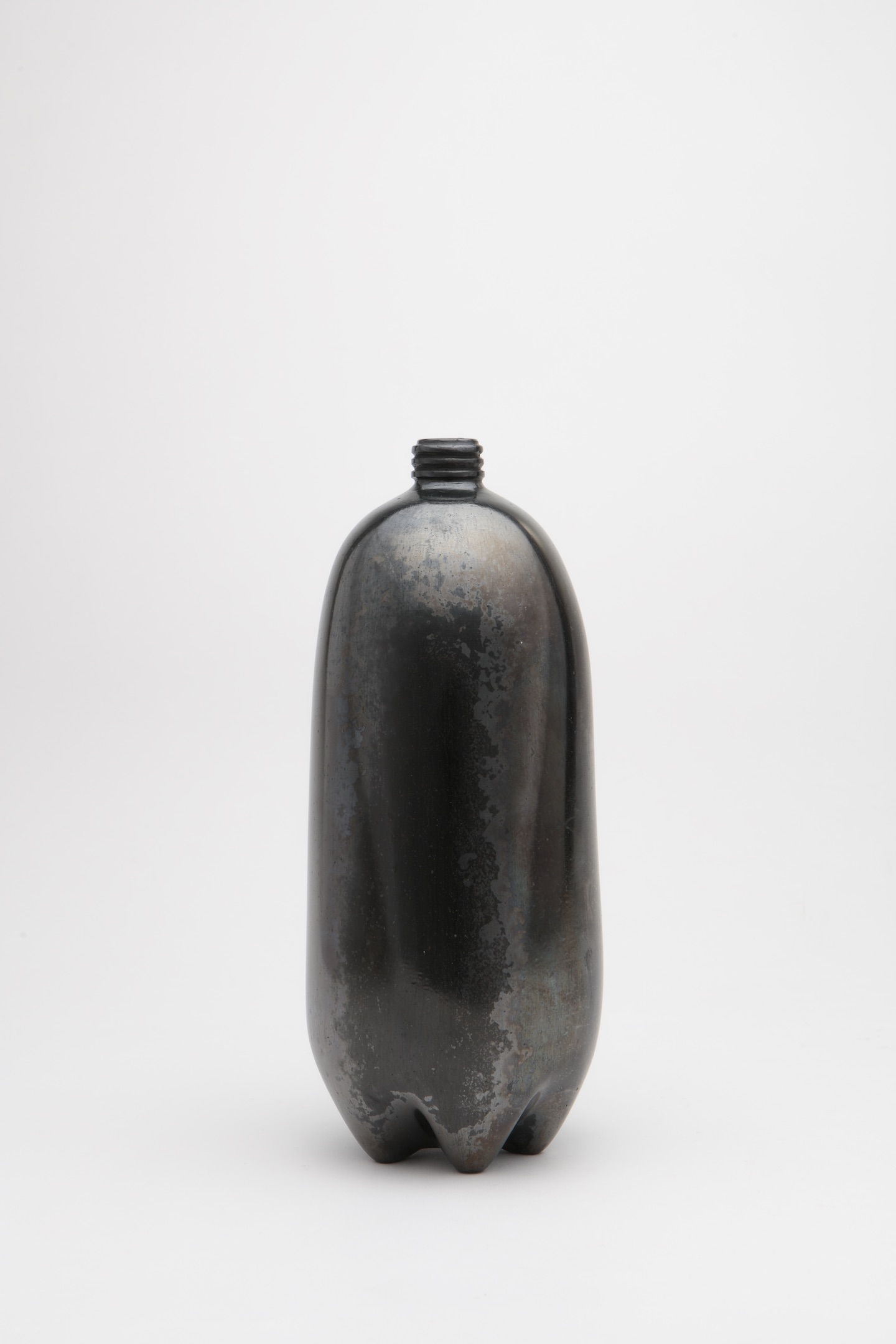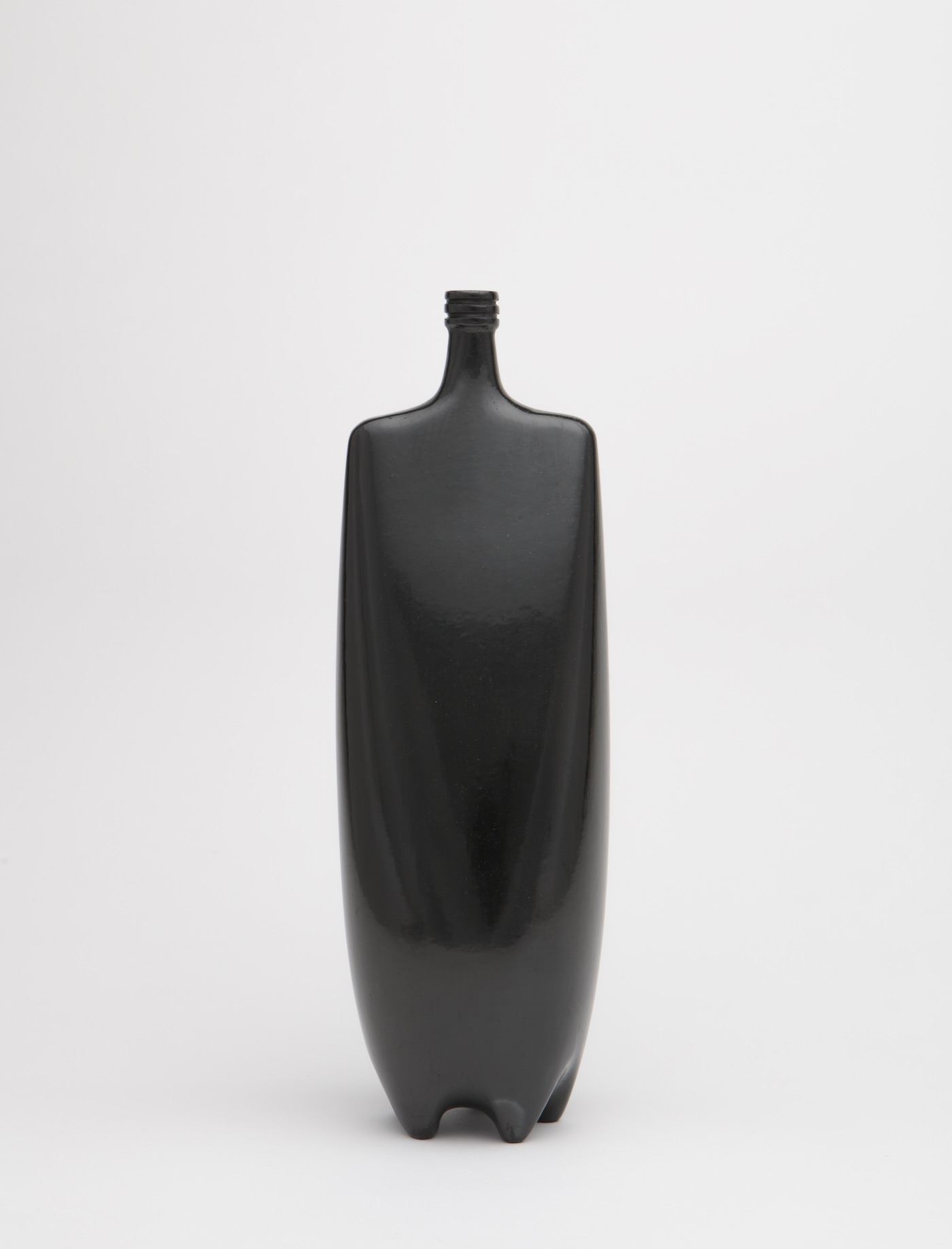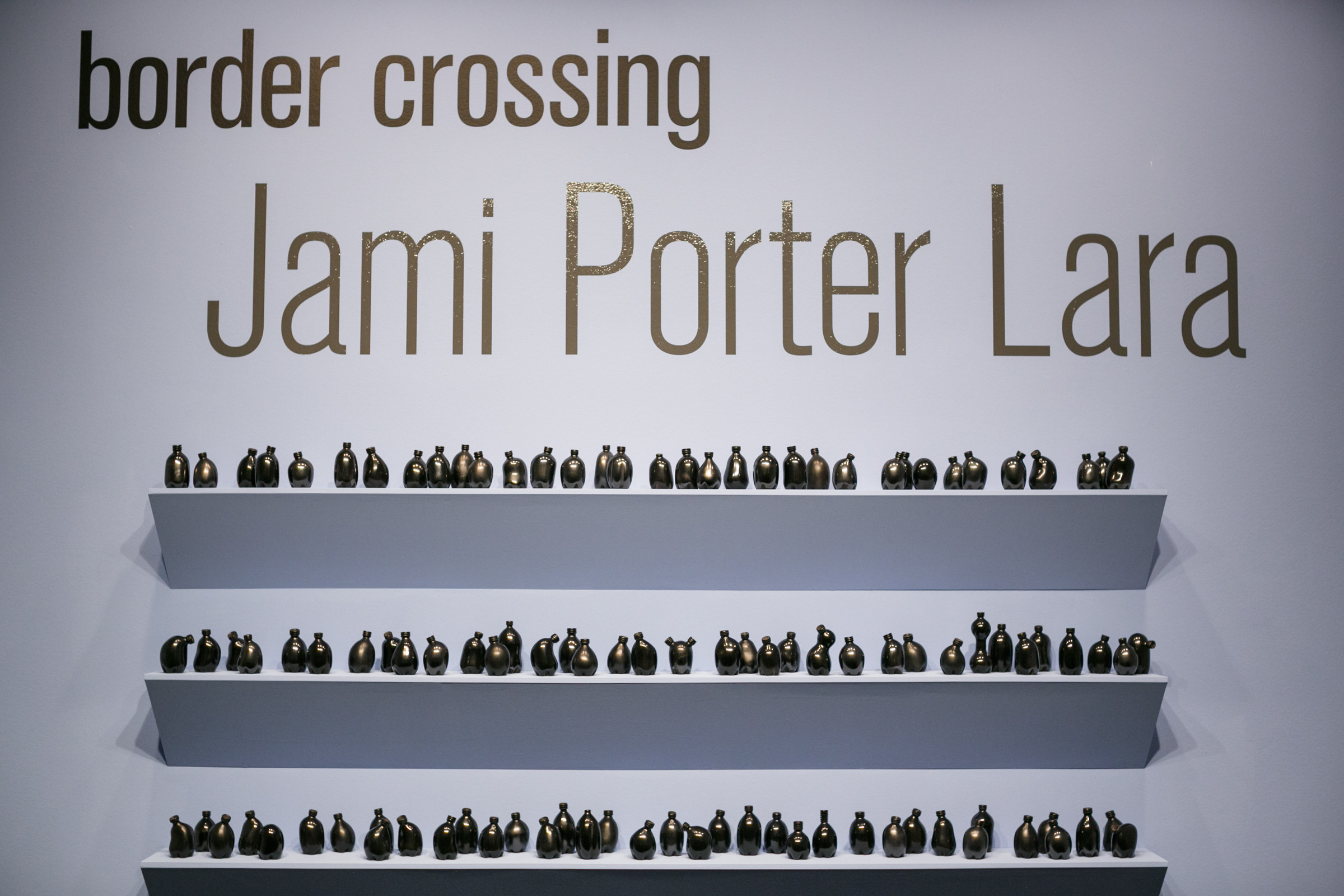 Related Media
Online Exhibition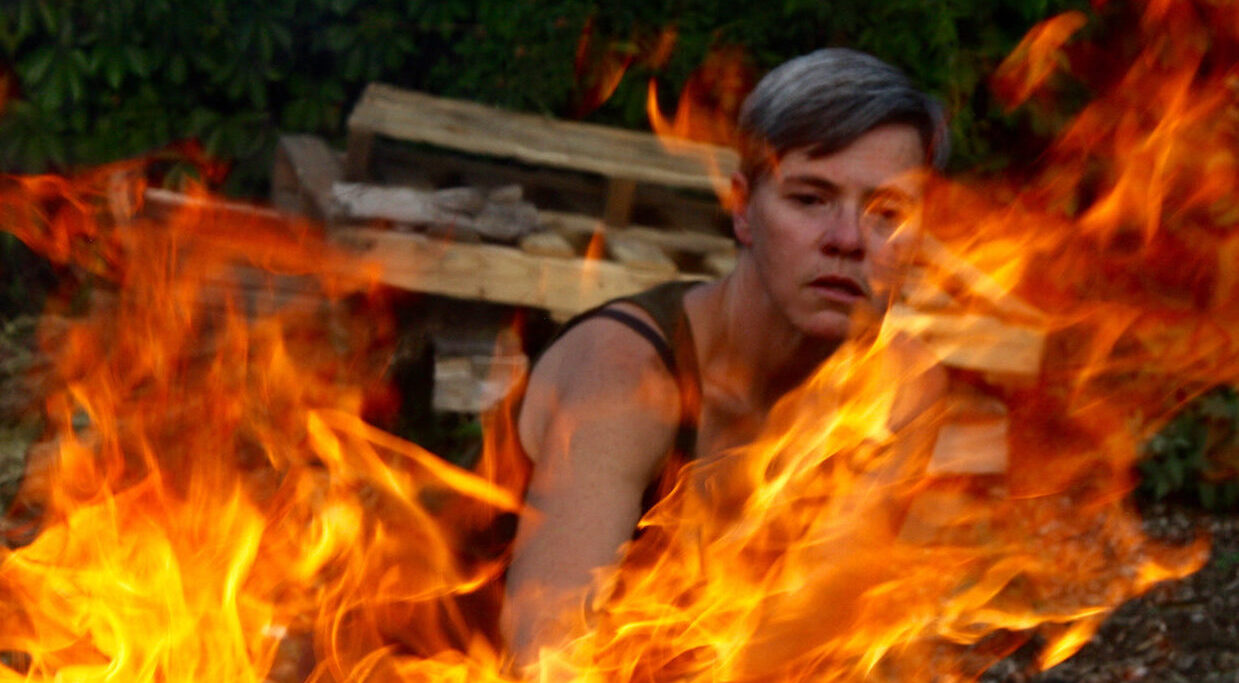 Delve deeper into the exhibition by exploring the artist's story, including how she became an artist, her philosophy, and process of making.
Audio Guide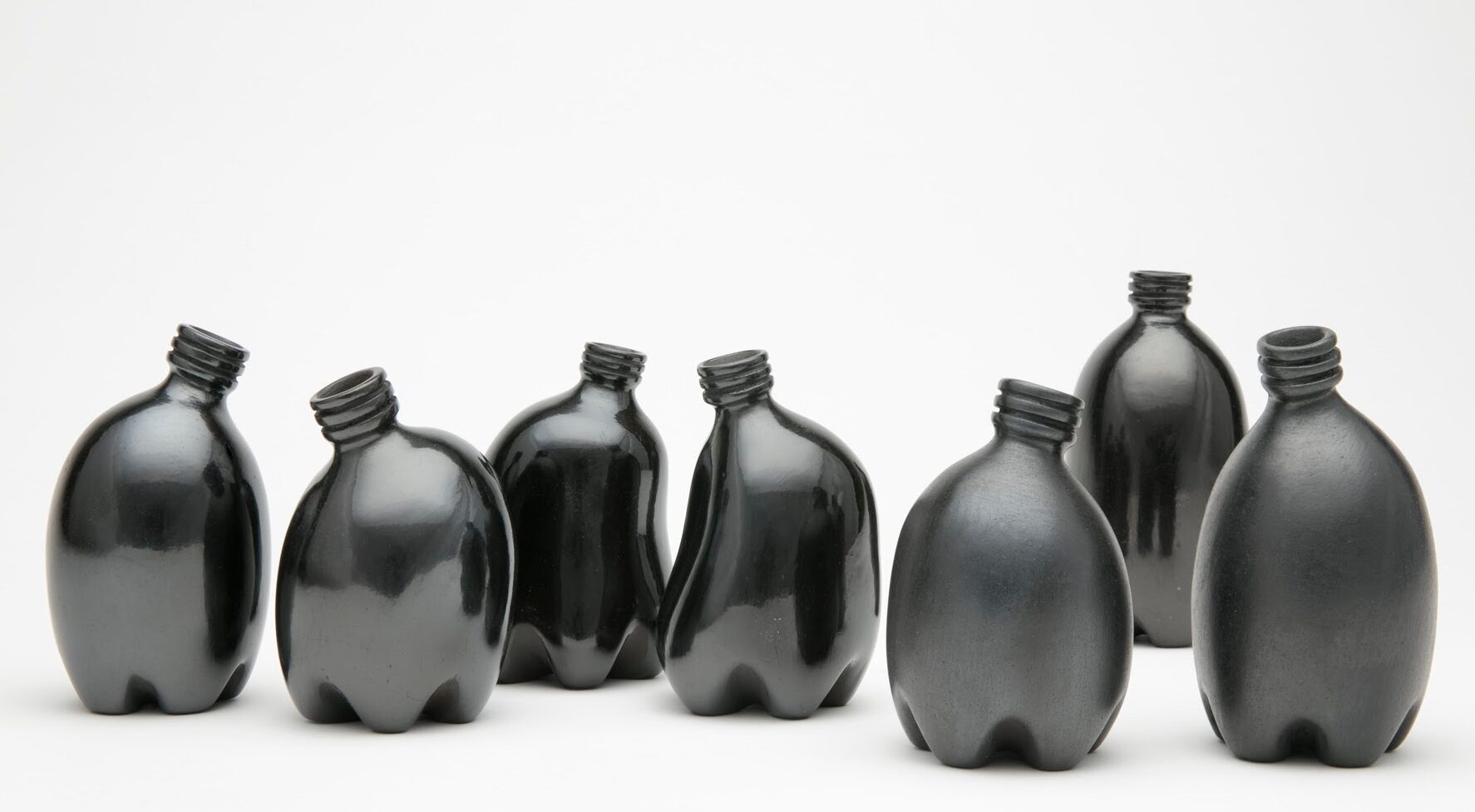 Enrich your experience of of the exhibition by hearing from the artist herself. Porter Lara discusses the trip that inspired the work, as well as her philosophy of making.
Videos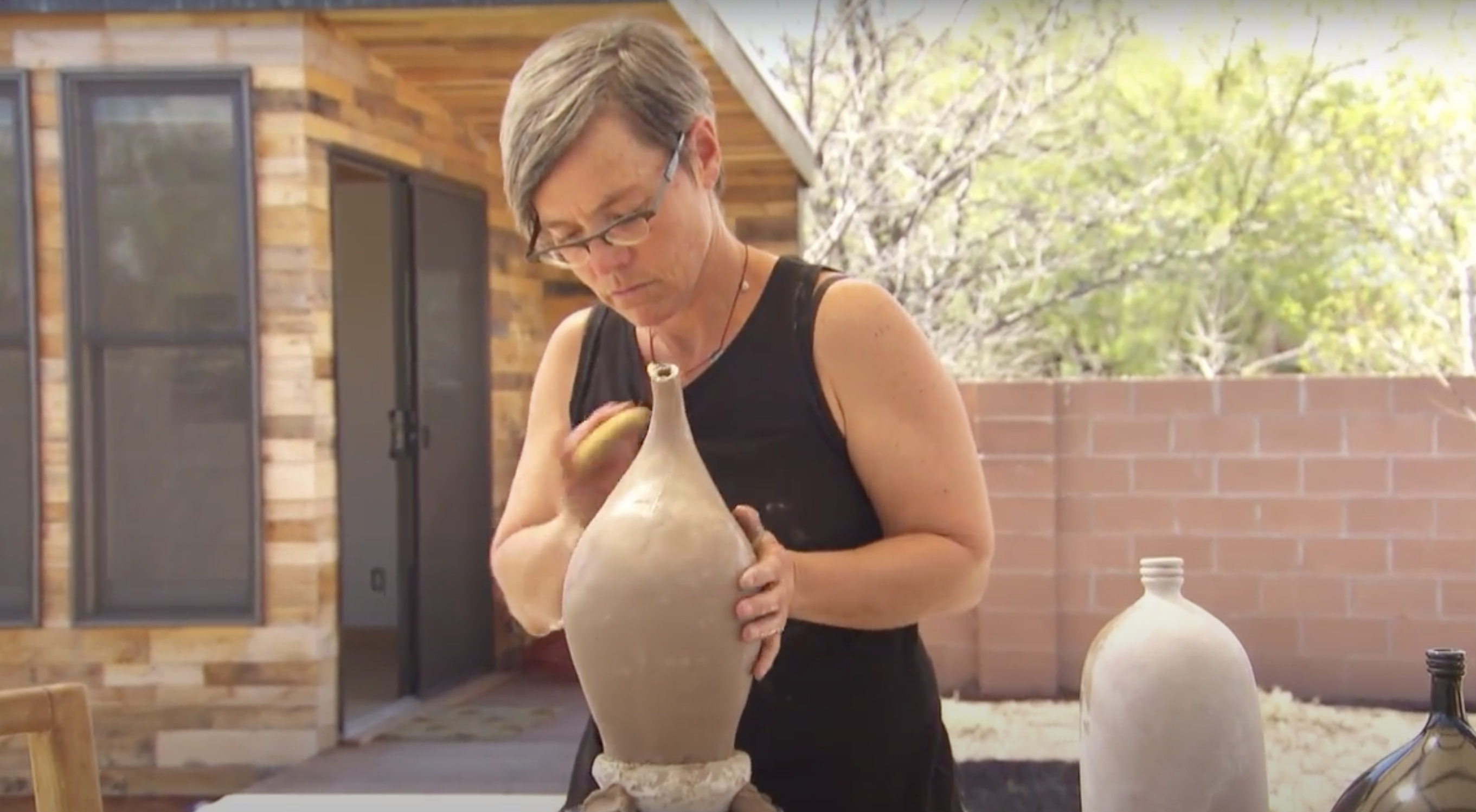 Watch videos related to Border Crossing, including the video on view in the exhibition and interviews with Jami Porter Lara.
Related Blog Post
Now on view at the National Museum of Women in the Arts, Border Crossing: Jami Porter Lara presents recent work by Albuquerque-based artist Jami Porter Lara (b. 1969), who hand-builds...