March 2, 2017
3/2/17
Now on view at the National Museum of Women in the Arts, Border Crossing: Jami Porter Lara presents recent work by Albuquerque-based artist Jami Porter Lara (b. 1969), who hand-builds and pit-fires clay sculptures resembling a ubiquitous icon of modern life—the plastic bottle.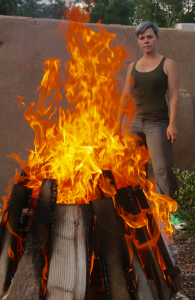 Porter Lara was inspired to synthesize ancient pottery-making methods with the contemporary form of the plastic bottle after encountering the detritus of human cultures separated by time rather than geography. While near the U.S.–Mexico border, she was struck by the similarity in function of pots from ancient cultures, whose broken pieces had been cast into a trash heap, with discarded two-liter plastic bottles used by migrants to carry water through the harsh environment.
Noting that both types of objects were used by people for the same purpose, to carry water and that both were cast off when no longer needed, Porter Lara began this series. She says, "In the beginning, for me, it was about the connection between the plastic bottles and the potsherds and thinking about how they represented this unbroken lineage of people moving through the landscape. Initially, I wanted to create vessels akin to those that traditionally would have carried water across this landscape. The first plastic bottle form I made out of clay cracked during firing, because I didn't really know what I was doing at the time. But that crack in the ceramic was what made me first think of these pieces as contemporary artifacts."
In reframing the plastic bottle, Porter Lara questions the culturally defined categories of art and trash as well as common presumptions about the people who used and discarded both the ancient and contemporary vessels. She says, "I was thinking of the plastic bottle as the most iconic vessel of my time. I felt that that form needed to be engaged and represented as opposed to just rejected as trash."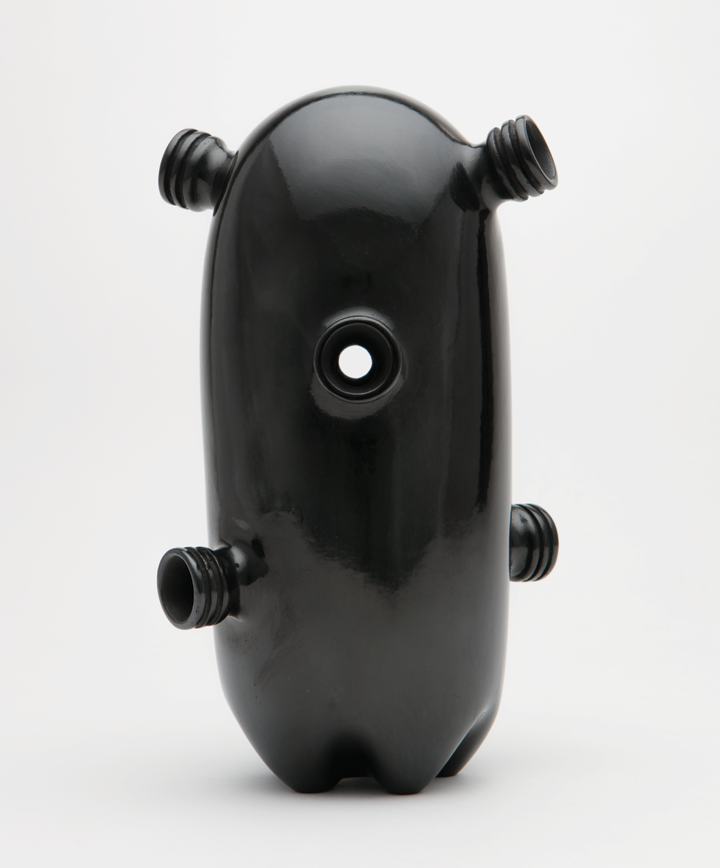 Porter Lara describes, "This is not a recycling awareness campaign. The message behind my work has much more to do with the continuity between the ancient potsherds and the plastic bottle, between the person who passed through this land 2,000 years ago and the person who passes through now. It is not a diatribe about pollution and consumption. In many ways, it's an attempt to humanize the vessel and humanize the people who carry it."
Visit the museum to see Border Crossing: Jami Porter Lara, on view through May 14.