Sep 28, 2018, to May 02, 2021
The New York Avenue Sculpture Project illustrates the museum's long-term commitment to the artistic beautification of New York Avenue, fostering a vibrant new identity for the neighborhood just east of the White House. Established in 2010, the evolving public art program is a collaboration between the museum, the Downtown DC Business Improvement District (BID), the DC Office of Planning, and other local agencies.
The dynamic works of Mexico City-based Betsabeé Romero (b. 1963) form the next chapter in the New York Avenue Sculpture Project. To create her four sculptures developed expressly for this installation, Romero assembled carved and painted tires into totemic structures that speak to themes of human migration and the natural environment. She embraces materials and techniques relating to popular culture. Using a process similar to tattooing, she carves figures and intricate patterns into the sidewalls and treads of tires and then fills in the motifs with gleaming metallic paint. Romero's sculptures are the first works featured in the Sculpture Project to incorporate interior lighting, which gives each piece an otherworldly glow.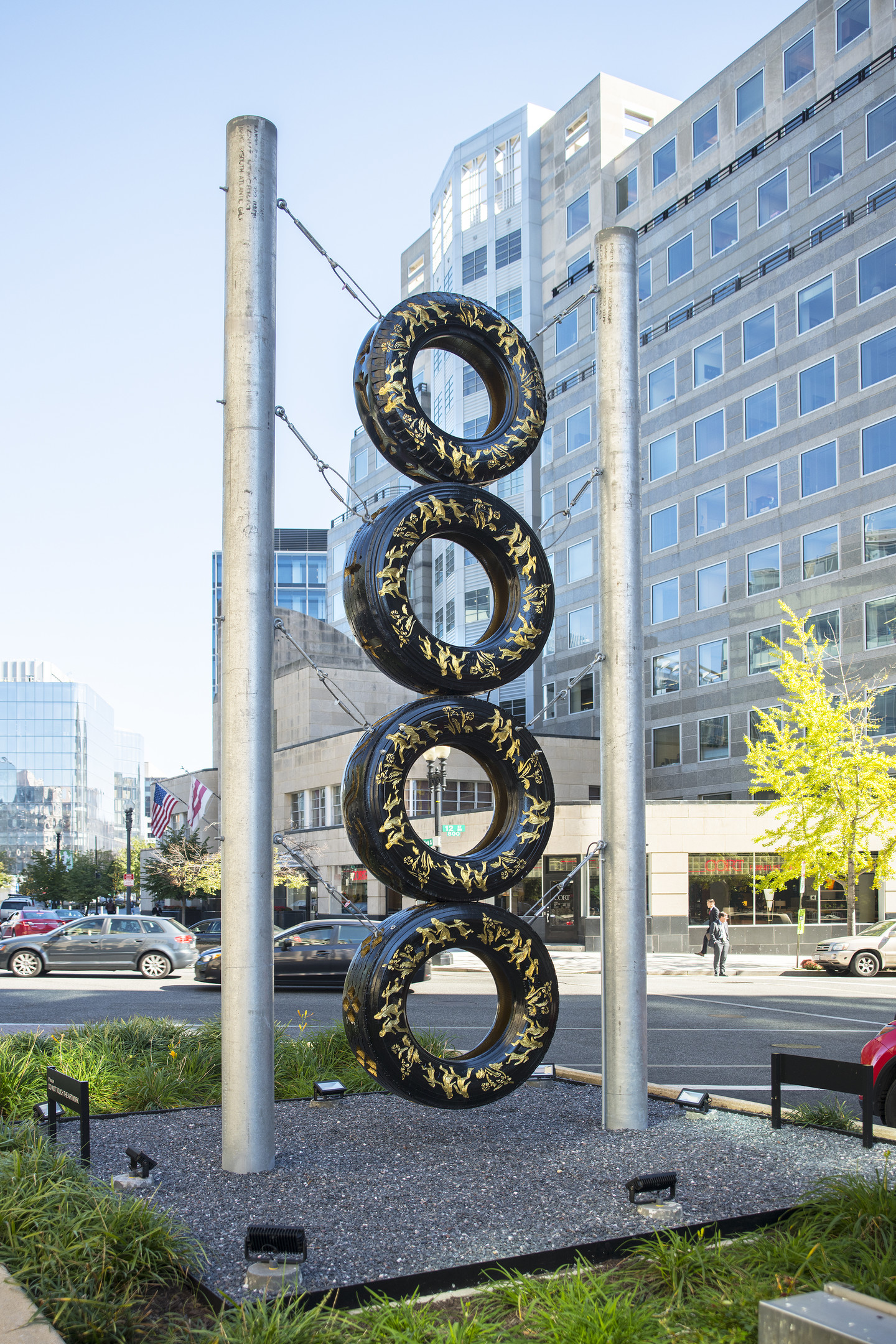 Exhibition Sponsors
New York Avenue Sculpture Project: Betsabeé Romero is made possible with funding provided by the DC Commission on the Arts and Humanities, Public Art Building Communities Program, and the National Museum of Women in the Arts, with support provided by the Sue J. Henry and Carter G. Phillips Exhibition Fund. The exhibition is organized by the museum in partnership with the DowntownDC Business Improvement District (BID) and with assistance from the Embassy of Mexico's Cultural Institute.
Embassy of Mexico logo

amexcid

Mexican cultural institute

DC Commission

Downtown Dc
Exhibition Gallery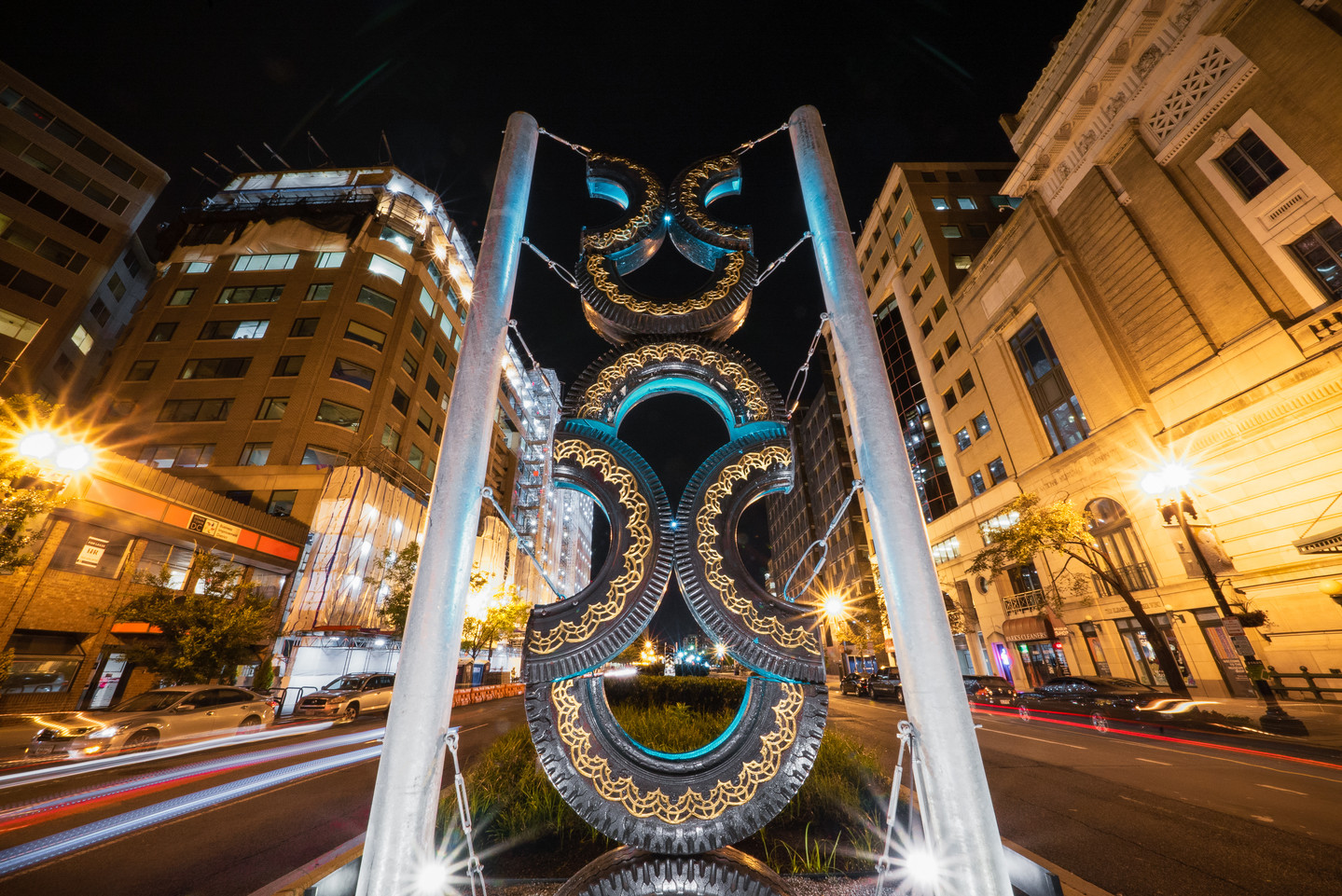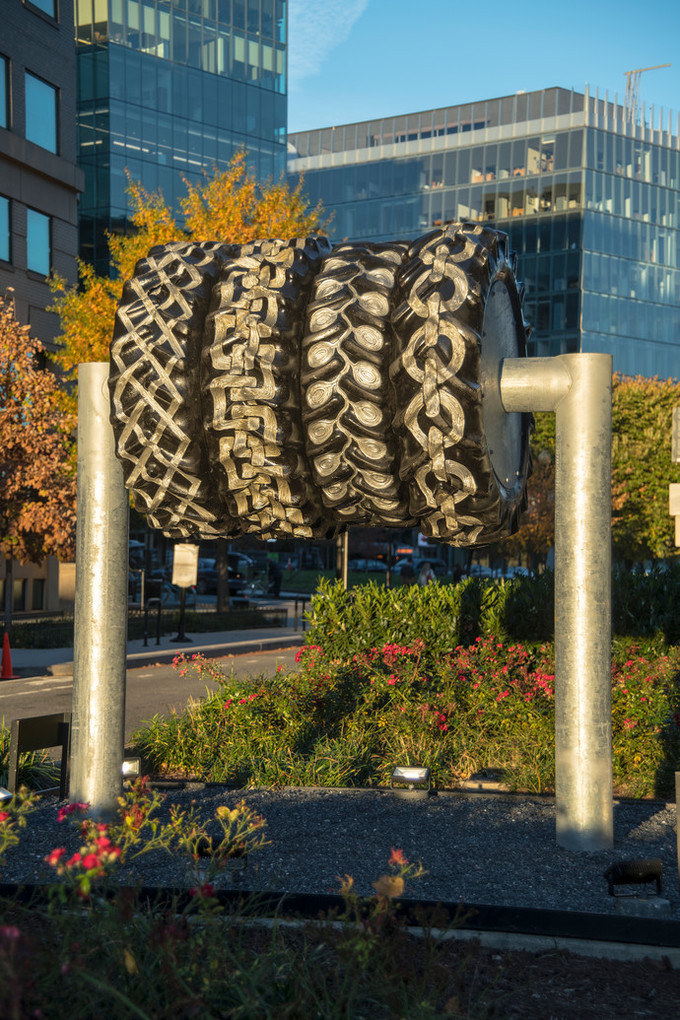 Related Blog Post
The rubber tire, a globally omnipresent object that is mass-produced more than a billion times each year, is used as a medium by two artists, Betsabée Romero and Chakaia Booker, whose work is on view at NMWA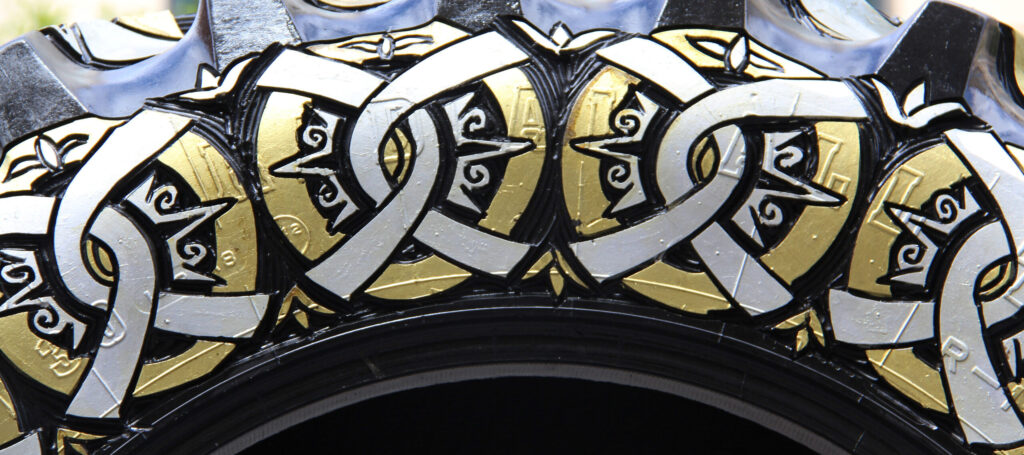 Previous Sculpture Projects
Magdalena Abakanowicz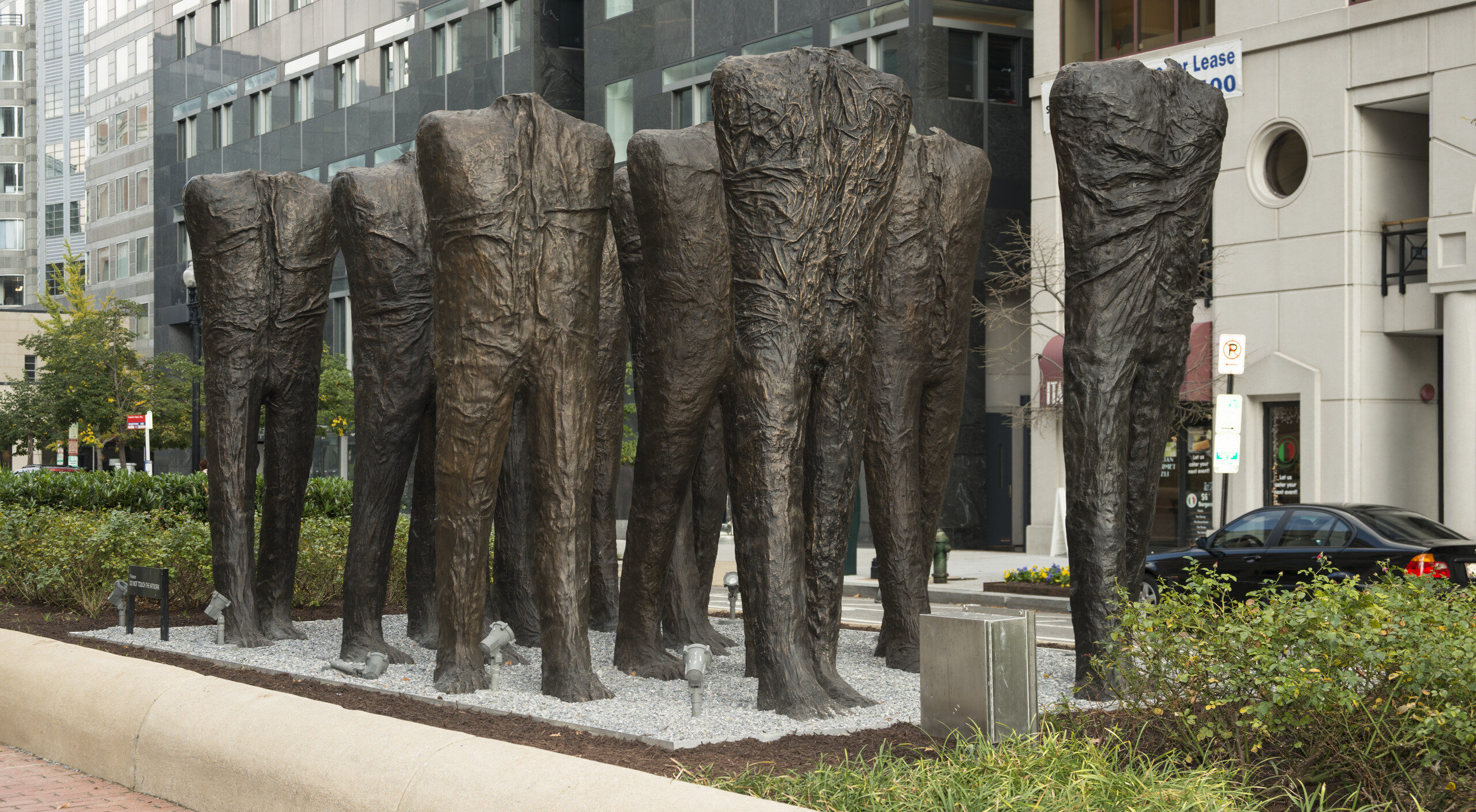 This 2014–2015 installation featured groups of Abakanowicz's signature monumental headless human figures accompanied by flocks of simplified bird forms in flight.
Chakaia Booker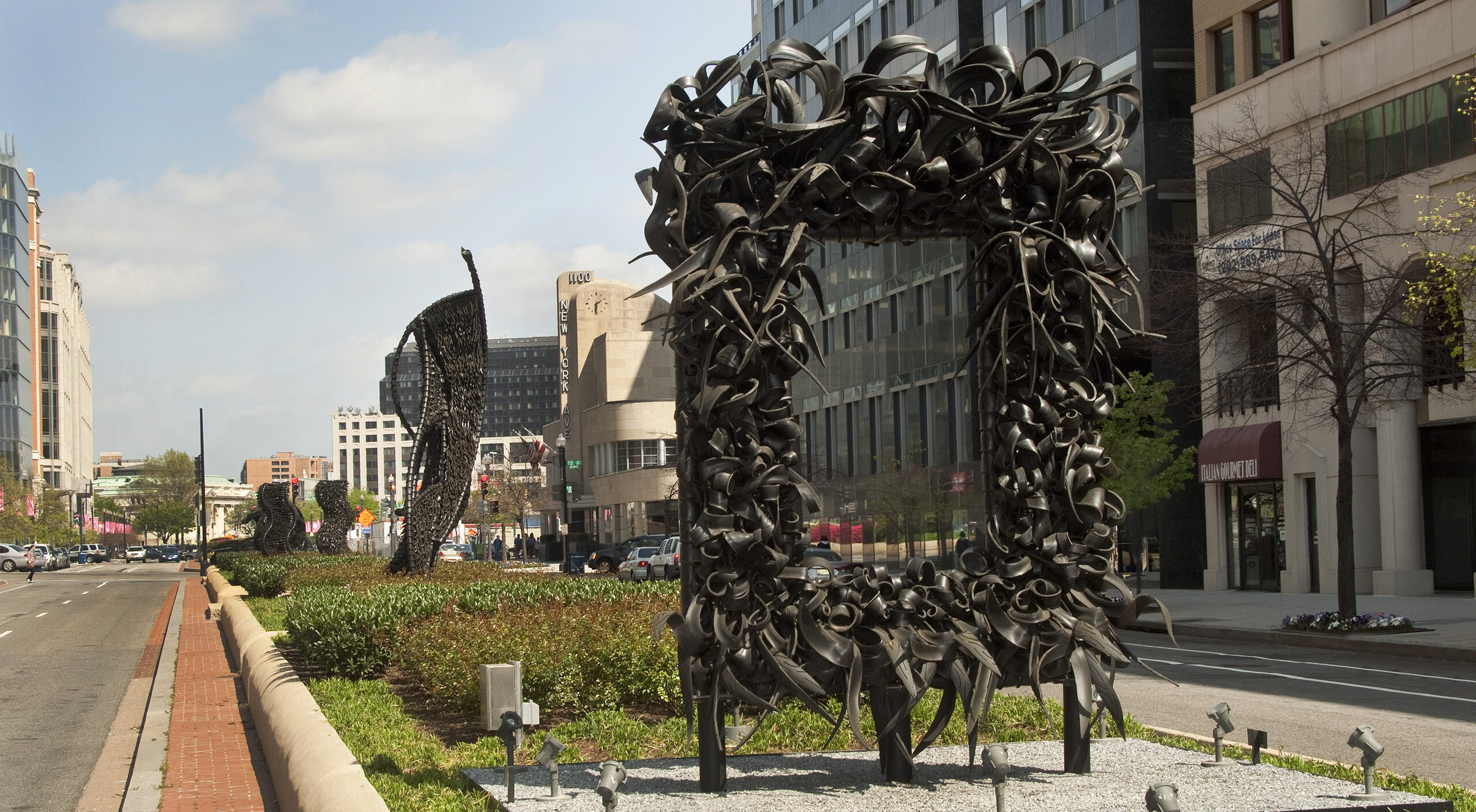 This 2012–2014 installation comprised four of the artist's recycled tire sculptures, including a new work that Booker created specifically for the project.
Niki de Saint Phalle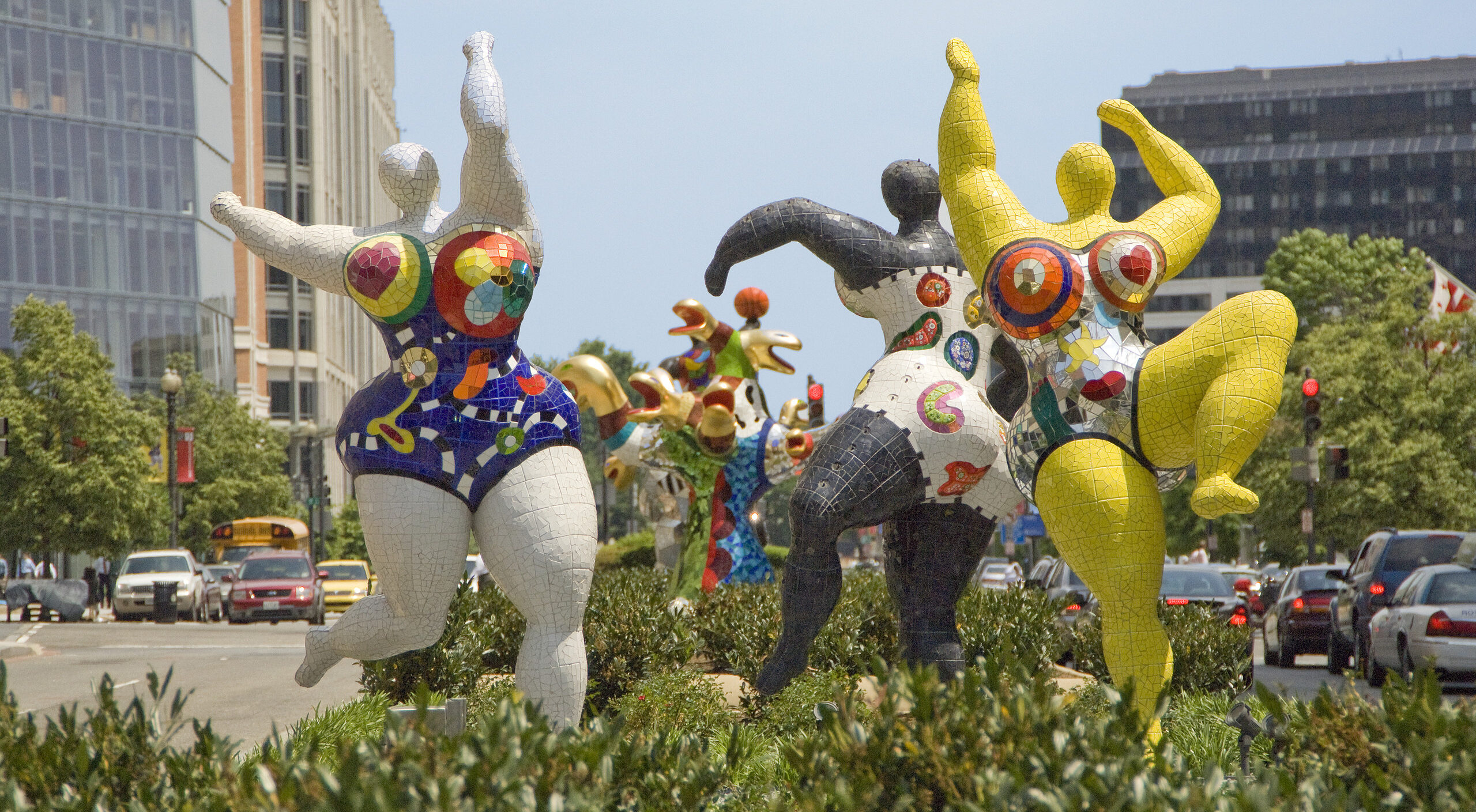 The first installation of the project in 2010 featured works by French-born artist Niki de Saint Phalle, whose joyful works celebrate women, children, heroes, cultural diversity, and love.