Oct 04, 2013, to Jan 05, 2014
Featuring a selection of prints, drawings, and original printing plates from NMWA's collection, Wanderer: Travel Prints by Ellen Day Hale demonstrates the artist's passion for travel and her mastery of printmaking.
Born into a prominent Boston family, Ellen Day Hale (1855–1940) achieved acclaim as a renowned portrait painter and printmaker. Her notable family members included her father, Edward Everett Hale, an author and chaplain of the United States Senate, and her great-aunt Harriet Beecher Stowe, author of Uncle Tom's Cabin. Hale displayed an early interest in drawing and was likely first taught by her aunt Susan Hale, who was a successful watercolorist and advocate for the advancement of women in the arts.
Hale later trained in the ateliers of Boston artists and traveled to Paris in the early 1880s to study painting. While abroad, Hale published accounts of her studies and the Parisian art world in the newspaper Boston Traveller, encouraging female artists in Boston and inspiring them to travel. She documented her own "jauntings about the world" through etchings, a printmaking technique she learned from fellow artist Gabrielle de Veaux Clements, her lifelong companion.
From 1885 through 1929, Hale took multiple trips throughout the United States, Europe, and the Middle East, recording crumbling ruins, scenic land- and cityscapes, and local people at work. She also lived for brief periods in California and Washington, D.C., before finally settling in her native Massachusetts. Hale embraced the spontaneity and intimate scale of printmaking to capture her impressions of the many local cultures she experienced.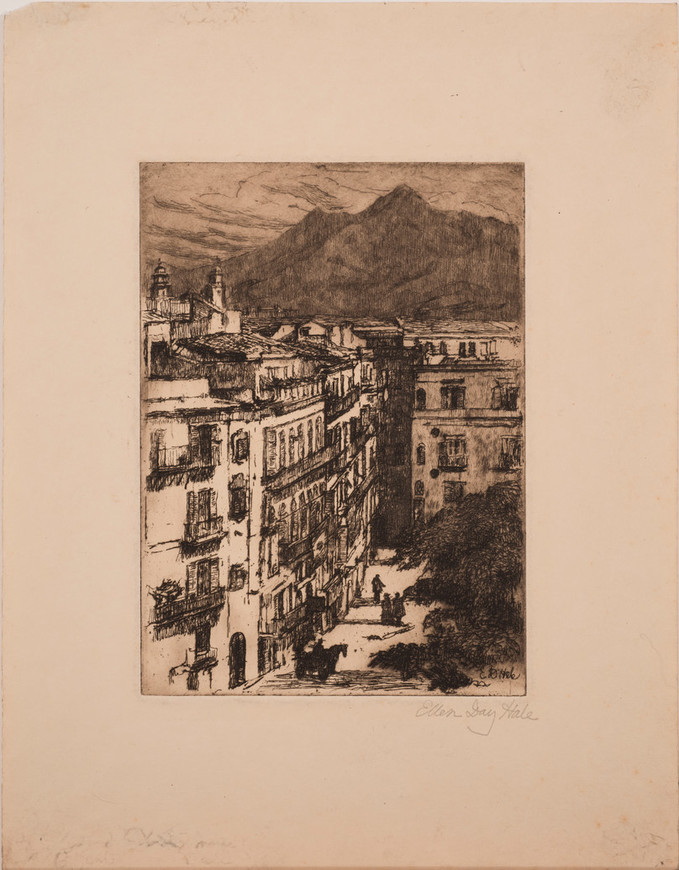 Exhibition Sponsors
Wanderer: Travel Prints by Ellen Day Hale is organized by the National Museum of Women in the Arts and is generously supported by the members of NMWA.
Exhibition Gallery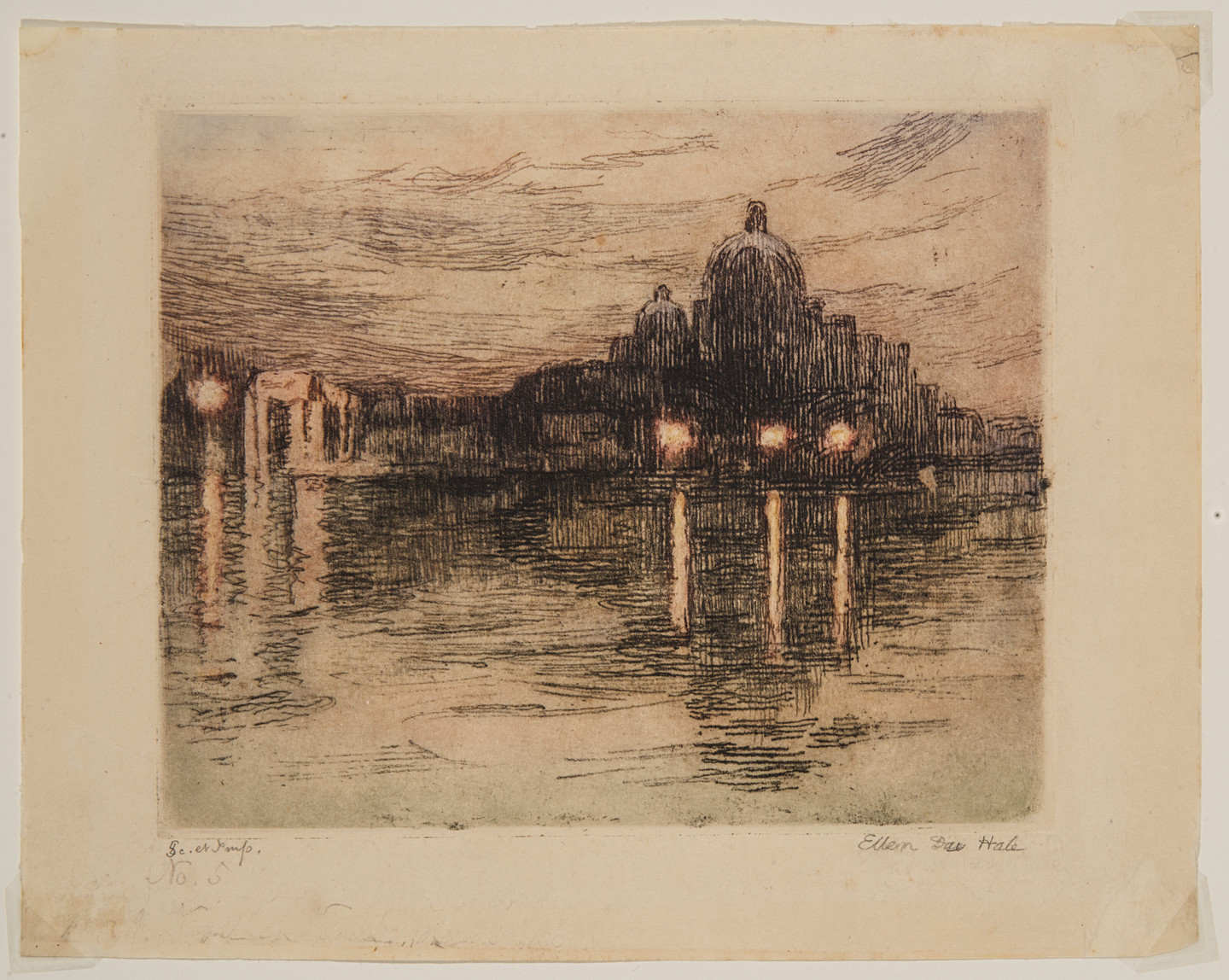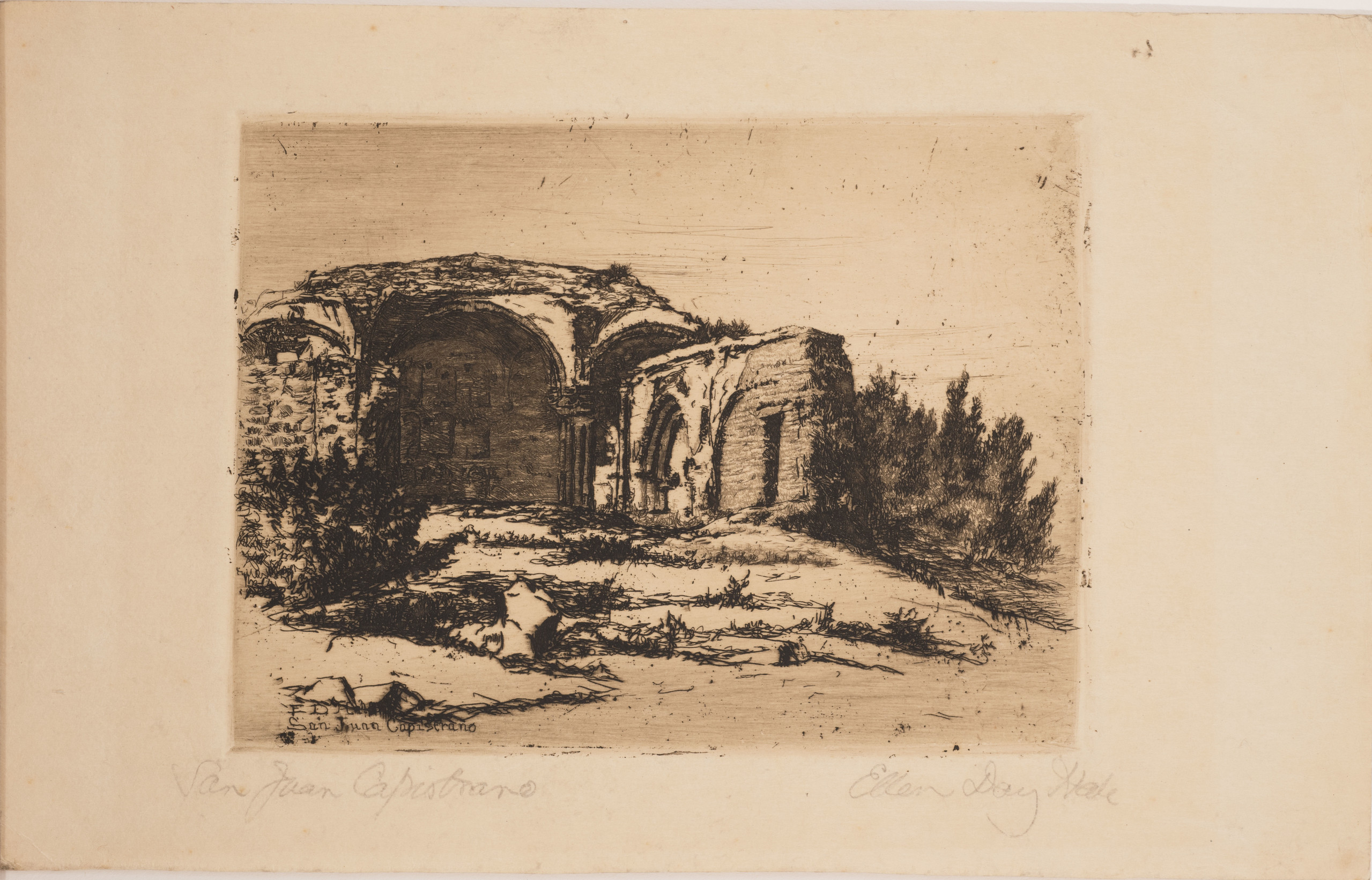 The Artist,
Ellen Day Hale was among the wave of American artists, both men and women, who traveled to Europe for training in the last quarter of the 19th century.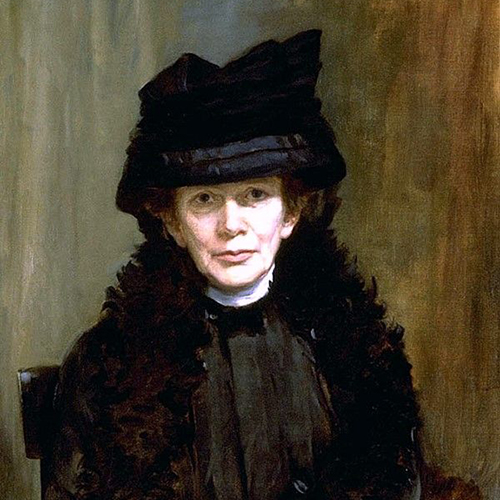 Broad Strokes Blog
Ellen Day Hale can be seen as a woman artist who was given opportunities not afforded to many other women of her time, showing the huge artistic benefits conferred by freedom, means, and travel.