Ellen Day Hale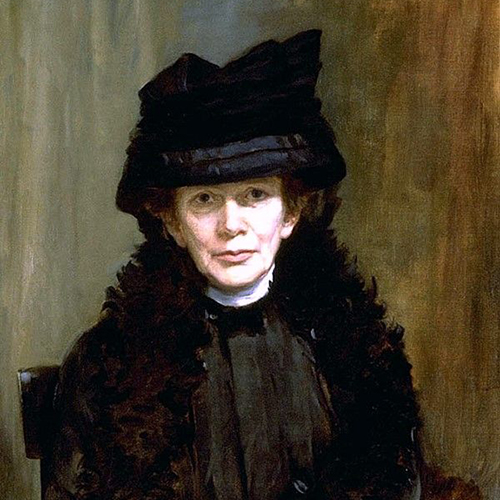 Hale, the only daughter of the noted orator and author Edward Everett Hale and Emily Baldwin Perkins, came from a family filled with notable figures. Her great-great-uncle Nathan Hale was a Revolutionary War patriot; her great-aunt Harriet Beecher Stowe wrote Uncle Tom's Cabin; and her brother Philip and his wife Lilian Westcott Hale were also professional painters.
Hale never married but helped raise her seven younger brothers. After her mother became an invalid, the artist acted as hostess for her father when he served as chaplain to the U.S. Senate in Washington, D.C., between 1904 and his death in 1909.
She took classes at the Pennsylvania Academy of the Fine Arts but was more influenced by her experiences in France at the Académie Colarossi and the Académie Julian, where she was a student in 1882 and again in 1885. She also learned etching from Gabrielle de Veaux Clements—also in NMWA's collection—who became a lifelong friend.
Hale began exhibiting her work in 1876 at the Boston Art Club; her pictures were also displayed at the Royal Academy of Arts in London, the Paris Salon, and at important venues in Philadelphia and Chicago.
Hale supplemented her income by teaching but did not settle down in one place until she was nearly 50. She continued painting well into her 80s.