Elizabeth Jane Gardner Bouguereau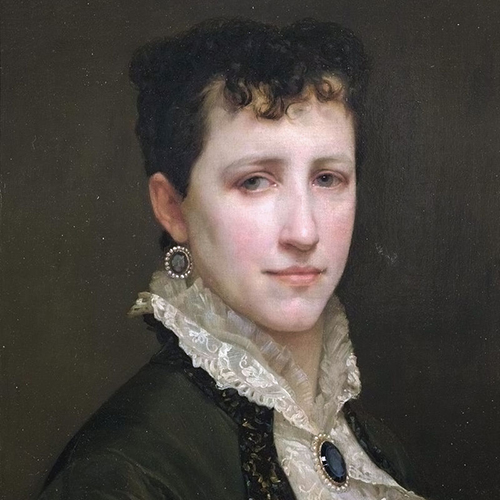 Bouguereau arrived in Paris in 1864 and began studying contemporary and old-master paintings. While Paris beckoned all artists, women were still barred from studying at the prestigious École des Beaux-Arts. Undaunted by these discriminatory practices, Bouguereau enrolled in private classes.
In 1868, she was one of the first American women to exhibit at the Paris Salon, along with Mary Cassatt. Bouguereau's paintings were accepted into 25 Paris Salons; she also won a bronze medal at the 1889 Exposition Universelle. By the late 1870s, she was studying with William-Adolphe Bouguereau, whose use of rich color and portrayals of children and domestic scenes were widely acclaimed.
Religious, historical, and mythological subject matter dominated Bouguereau's early art production. She acknowledged that her work was strongly influenced by William-Adolphe (to whom she became engaged in 1879 but did not marry until 1896). She made her own way by producing works in a monumental style most often associated with male artists.