November 13, 2013
11/13/13
In the early 19th century, the education of young upper-class males was capped by a "grand tour," a traditional trip around Europe that gave them an opportunity to see the world and experience art and culture. Although women were rarely afforded this enlightening opportunity when it was most prevalent, a later exception was artist Ellen Day Hale (1855–1940), who traveled to and throughout Europe and eventually the Middle East—capturing each foreign land with etchings and prints. Drawn from the collection of the National Museum of Women in the Arts, the exhibition Wanderer: Travel Prints by Ellen Day Hale brings these prints together, highlighting Hale's passion for travel and its benefits to her artistic education.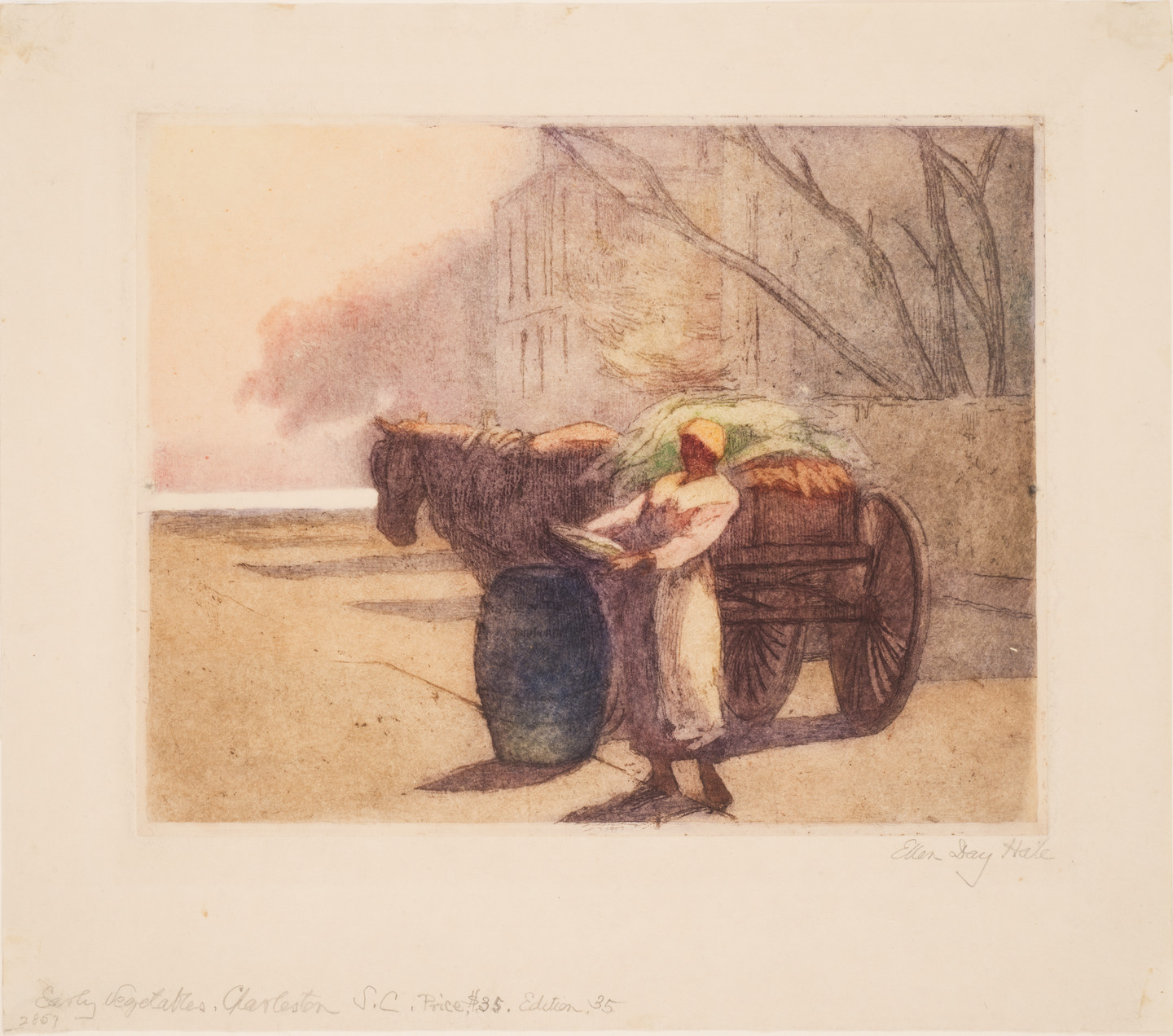 Ellen Day Hale was born 1855 in Worcester, Massachusetts, into a very accomplished family—among other notables, her father was a chaplain of the United States Senate, and her great-aunt Harriet Beecher Stowe wrote the novel Uncle Tom's Cabin. As scholars themselves, several of her family members helped foster her early interest in the arts and later enabled her to go abroad. Her aunt Susan Hale, a watercolorist and advocate for women artists, was particularly encouraging. She taught Ellen Day Hale how to draw at a young age and helped her develop artistic skills before she studied under several Boston artists, including William Morris Hunt.
Still, this experience did not complete her artistic training. To further her education, Hale traveled to Paris, studying at the prestigious Académie Julian. This journey, when she first began exploring Europe, took place in 1881 to 1882, but it was the first of many. She would return several times, documenting her trips with intricate artworks.
Hale began etching in 1883, and an etching she created in 1890, First Night in Venice, shows the development of her style. While many of her other works show clear, structured lines, this soft-ground etching captures the dreamy scene of a Baroque church at sunset. She experimented with various printmaking techniques, adding color to the print.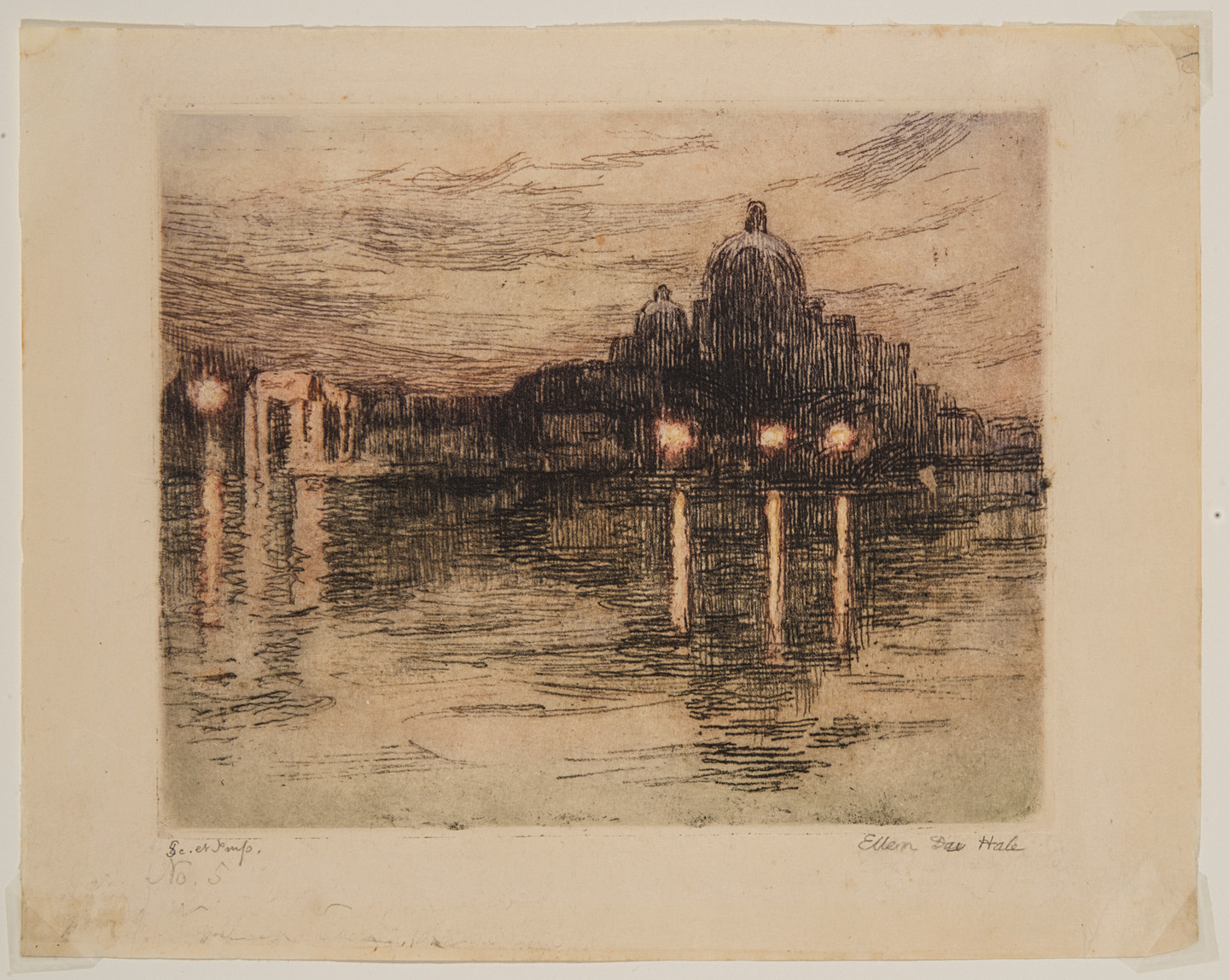 Ellen Day Hale can be seen as a woman artist who was given opportunities not afforded to many other women of her time, showing the huge artistic benefits conferred by freedom, means, and travel. Because she saw the great value of traveling for young artists, she published accounts of Paris in the Boston Traveller newspaper. Her essays focused on an American student's perspective of Paris, and she encouraged other women to follow in her far-flung footsteps. Hale's "grand tour" was essential not only to her education, but also helped set a precedent for other young women artists to expand their educations, inspirations, and horizons.
Wanderer: Travel Prints by Ellen Day Hale is on view at NMWA through January 5, 2014.