Introductory Message
Welcome back to the National Museum of Women in the Arts. We have missed you! The well-being of our visitors, staff, and volunteers is our highest priority. We have adapted our visitor experience for your safety and enjoyment while meeting new health guidelines and safety standards.
In order to ensure that our galleries allow space for ample social distancing, we strongly encourage visitors to purchase timed tickets in advance. Please choose the time when you plan to visit and follow the prompts to reserve your tickets.
What to Expect
NMWA will follow strict guidelines to protect you, our visitors, as we welcome you back to the museum. With guidance from the D.C. government, D.C. Health, and the Centers for Disease Control and Prevention, the museum has developed new cleaning, safety, health, and operational protocols for reopening:
Please do not enter the museum if you have symptoms of infection or have been recently diagnosed with COVID-19.
Face masks must be worn by staff and visitors at all times. This requirement does not apply to children under the age of two or to individuals who are unable to wear a face covering due to a medical condition.
A minimum of six feet of social distance must be maintained at all times. Please observe social-distancing floor markers and signage. Plexiglas partitions are installed at transactional areas.
Enhanced cleaning procedures include regular disinfection of high-touch surfaces such as entrance doors. Washrooms are cleaned frequently throughout the day.
Hand sanitizer stations are available, and frequent hand-washing with soap and water is strongly encouraged.
Elevator capacity is restricted to one person or one group/household. Please do not board elevators if they are occupied.
Please avoid forming groups in front of art or in bathrooms.
Coat and bag check services are suspended. Backpacks and bags larger than 16 x 16 in. are not permitted. Bags in excess of 16 x 16 in. containing medical equipment or diaper bags are allowed but must be carried at a visitor's side.
Instead of paper brochures, access digital alternatives, including a gallery guide and See For Yourself self-guide cards.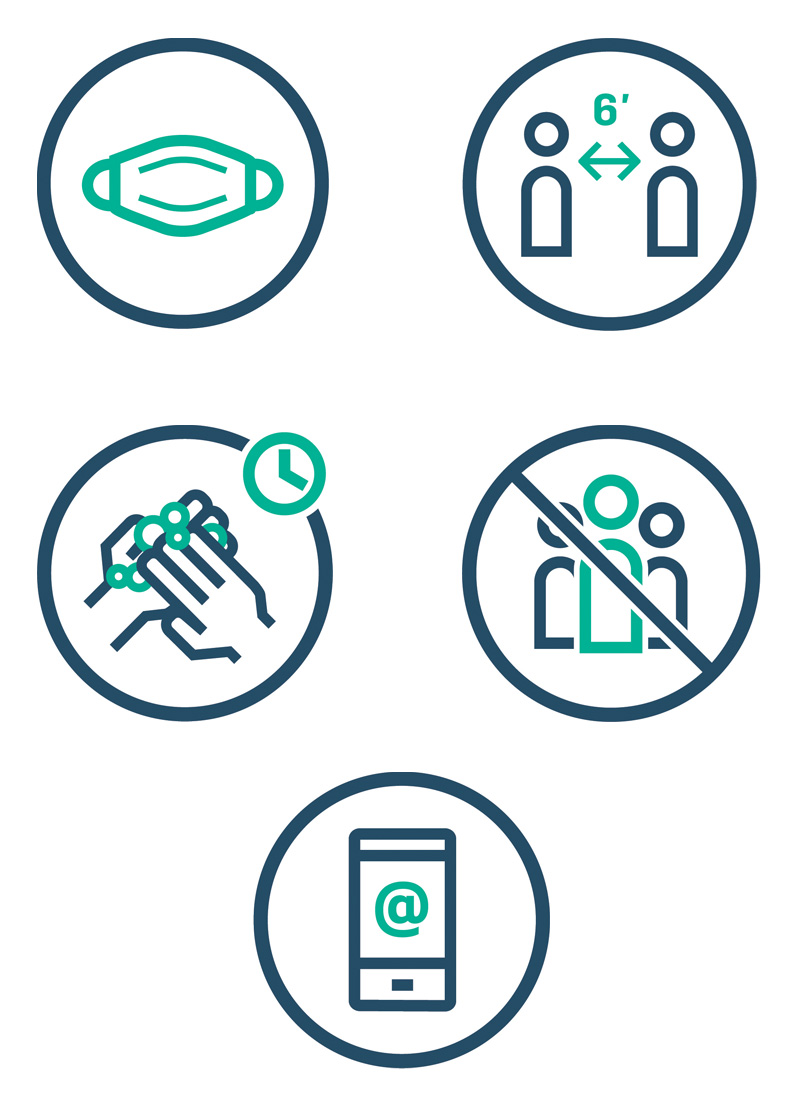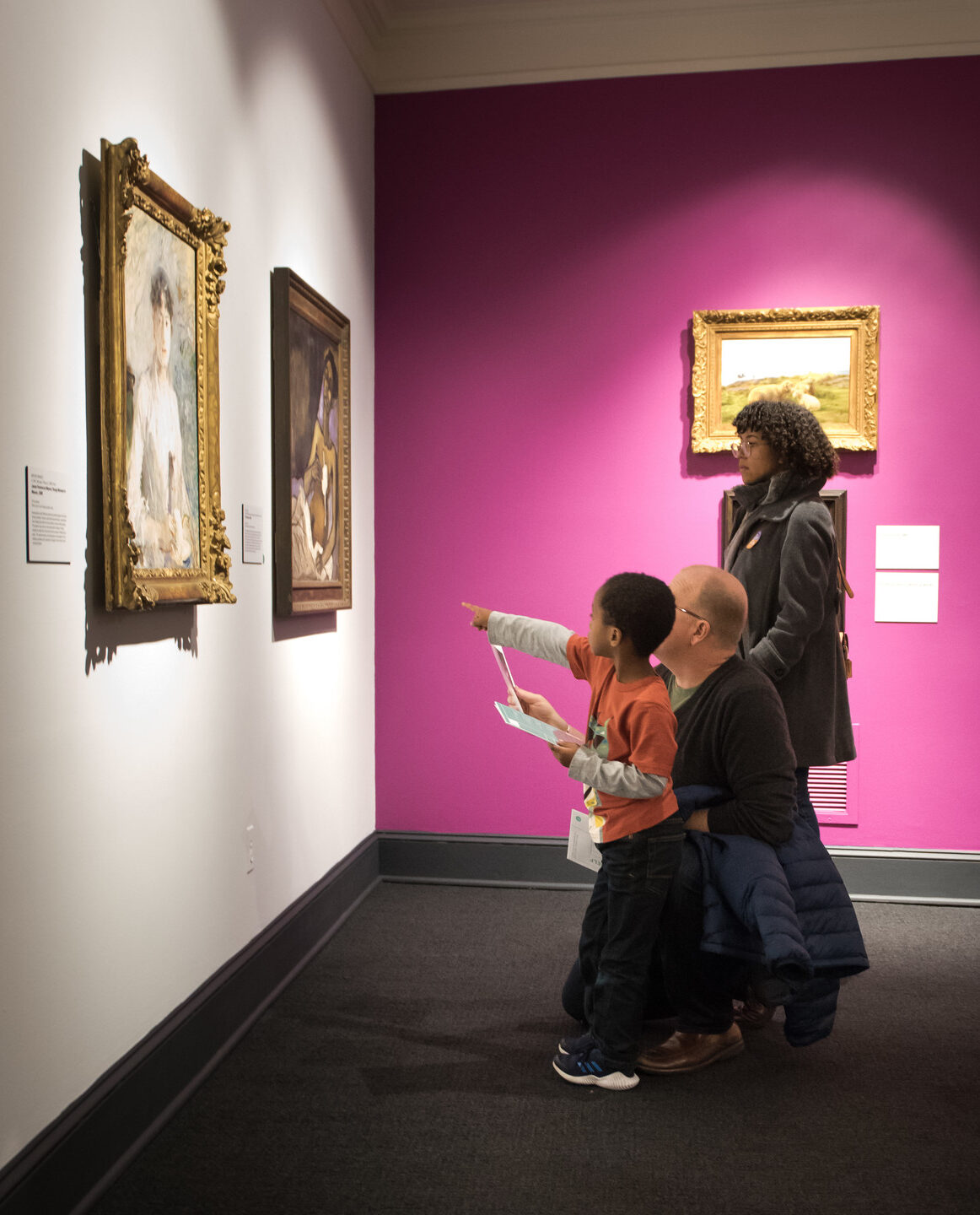 Special Hours and Restrictions
Timed admission tickets and additional information are available on the ticketing page. Reserve your tickets today. Members may always visit for free but must reserve tickets in advance to ensure entry at a specific time.
The museum is open Monday–Saturday, 10 a.m. to 5 p.m., and Sunday, 12 to 5 p.m.
Special Hours: Extended hours from 5 to 7 p.m. are planned for Wednesday, August 19; Monday, September 14; Wednesday, October 21; and Monday, November 16. Timed admission tickets are required.
Free Community Days: Free Community Days resume on Sunday, August 16, and will be held on the first and third Sundays of each month from September through November 2020. Timed admission tickets are required.
Early Hours: Special hours from 9 to 10 a.m. are planned from Tuesdays from August through November for guests 65 and older or with high-risk health conditions. Timed admission tickets are required.
To manage restricted visitor capacity, walk-up visitors with free guest passes or reciprocal benefits from the North American Reciprocal Museum Association (NARM) and Reciprocal Organization of Associated Museums (ROAM) will not be accepted while restrictions for D.C. museums are in place.
The Museum Shop is open during normal hours; the space will be restricted to four visitors at a time.
The Mezzanine Café is closed.
The Betty Boyd Dettre Library and Research Center is open by appointment only. Email lrc@nmwa.org to schedule an appointment.
In-person gallery talks, tours, and public programs are canceled. A new behind-the-scenes audio guide featuring key artworks in the collection will be available August 1.
The museum is available for event rentals for occasions with up to 50 guests.
More information for planning your visit is available on the Plan Your Visit page.
Please note that an inherent risk of exposure to COVID-19 exists in any public place where people are present. By visiting the museum, you voluntarily assume all risks related COVID-19 exposure. Visitors must agree to leave the building upon showing signs of illness.
Member Entry
Pre-Opening Days for Members
The museum will be open from July 29 to 31 for members to enjoy the museum before NMWA reopens to the public. Please reserve your free timed ticket in advance. You will need your membership ID number to make a reservation. If you have questions, please contact the membership department at member@nmwa.org or (866) 875-4627.
Members are always free! Join today and reserve your free admission.
Member Ticket FAQs
May I bring a guest? How many guests?
If your membership includes a guest admission as a benefit, please contact the membership department to reserve a spot for your guest. At this time, one-time use guest passes will not be accepted in order to accommodate reduced attendance numbers.
What if I don't reserve in advance?
Advanced registration is strongly encouraged to guarantee timed entry to the museum.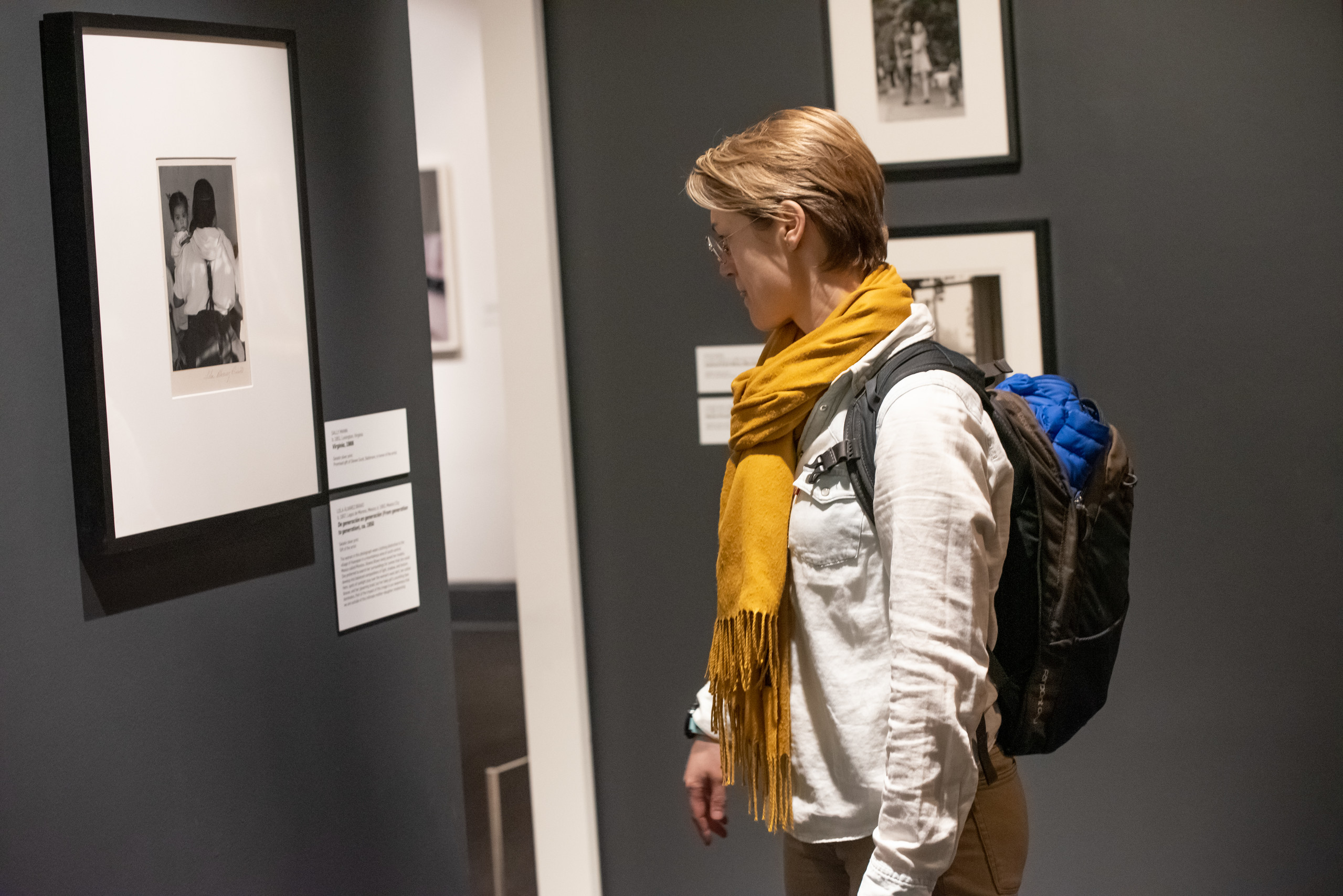 Photo credit: Sancha McBurnie
Ticket Exchanges
Tickets can be exchanged before the date of your visit. Refunds are not available for tickets, memberships, or donations, except due to museum closure or illness. If you would like to convert your ticket to a fully tax-deductible museum donation, please email member@nmwa.org. Your generosity will help us to champion women in the arts now and in the future.
For assistance, contact our membership department at 866-875-4627 or member@nmwa.org. Phone and email are monitored during regular operating hours.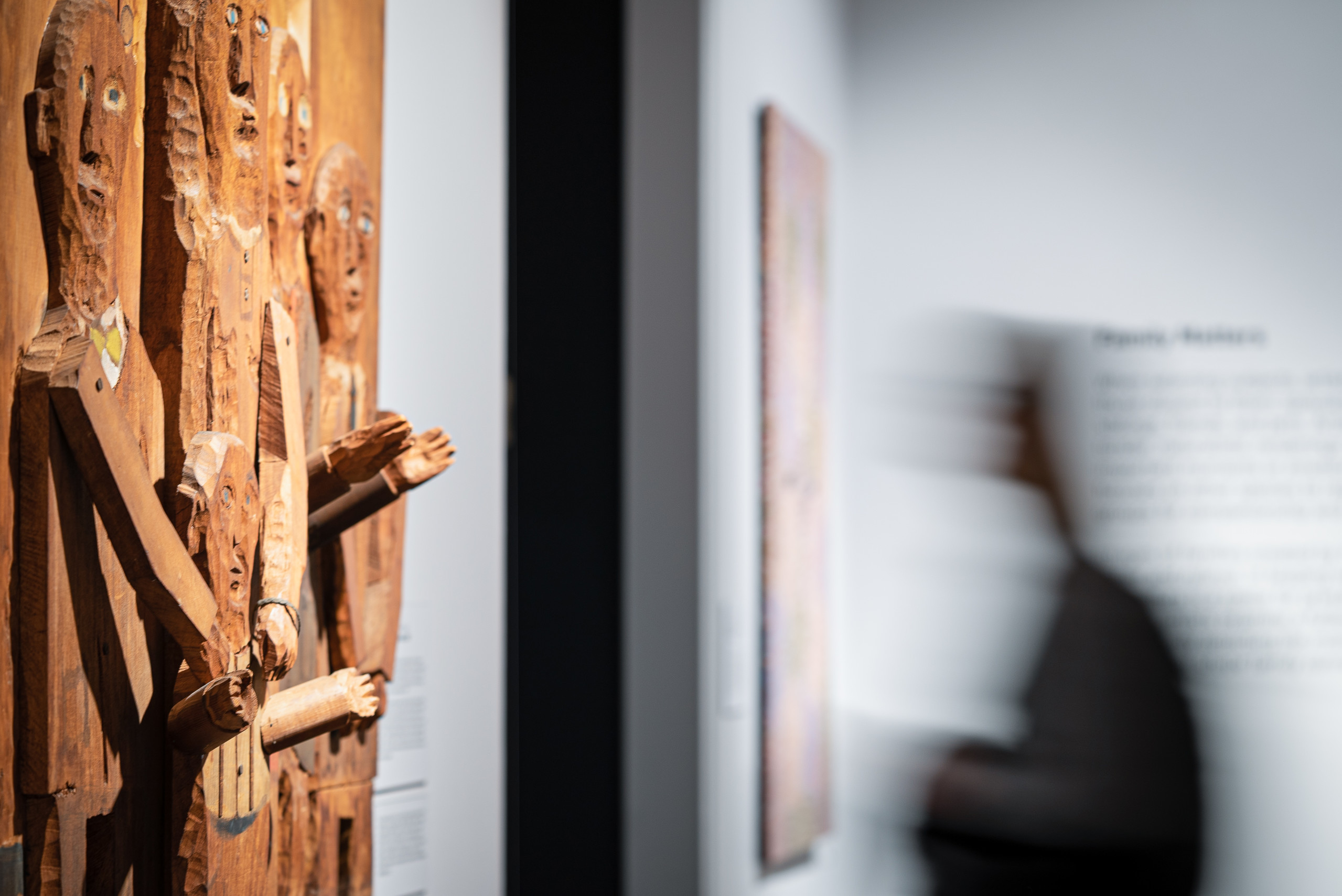 Marisol, The Large Family Group, 1957; Painted wood, 37 x 38 x 6 1/2 in.; National Museum of Women in the Arts, Gift from the Trustees of the Corcoran Gallery of Art (Museum Purchase with funds provided by the Roger S. Firestone Foundation Fund, the FRIENDS of The Corcoran Gallery of Art, William A. Clark Fund, the gift of William E. Share (by exchange), The Women's Committee of the Corcoran Gallery; Photo by Cameron Robinson