Join NMWA on Wednesday, March 8, 2023, for a virtual festival to celebrate International Women's Day.
Throughout the day, museum staff, artists, musicians, and bartenders will host online programs highlighting women in the visual and performing arts.
Festival Events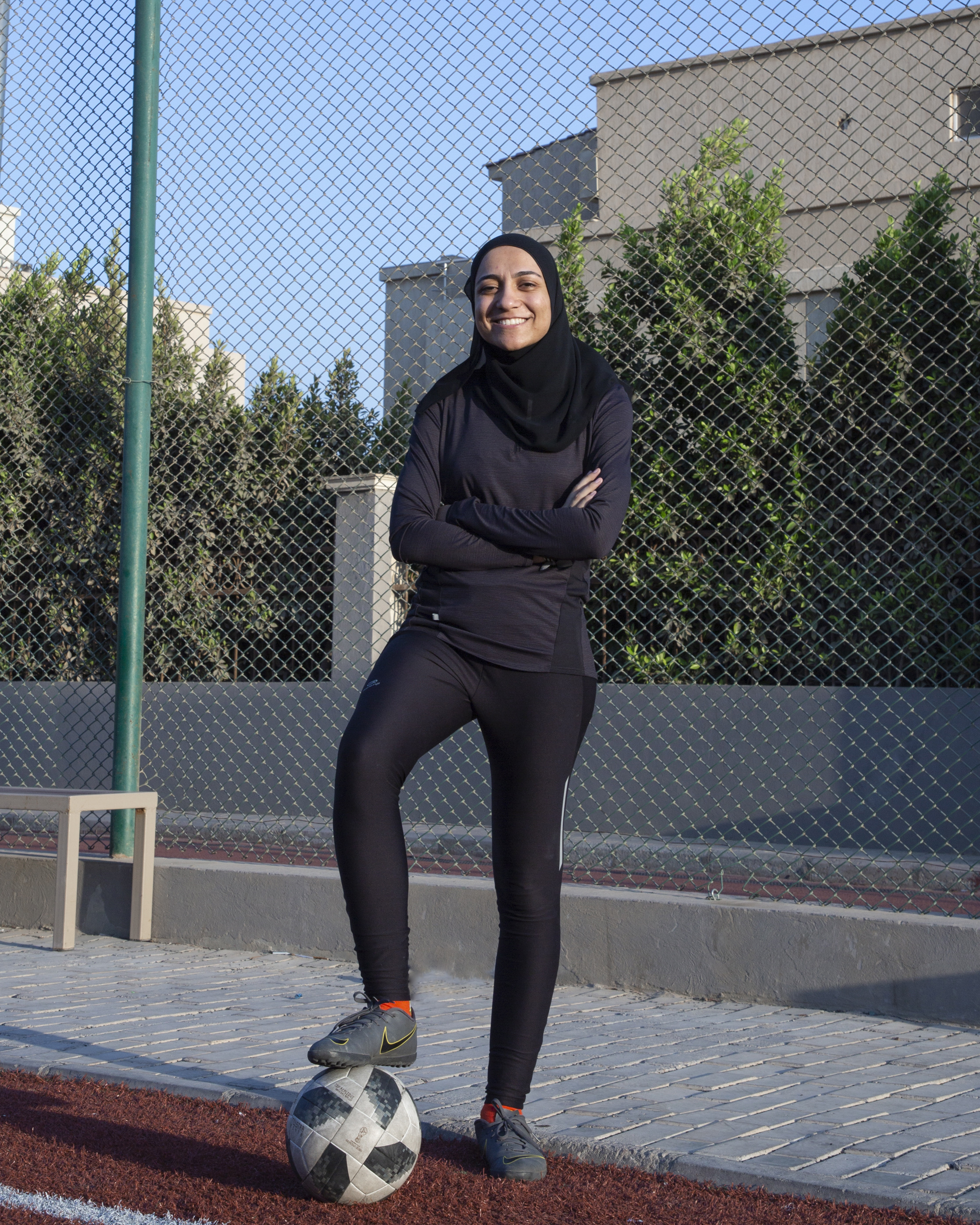 11 a.m. to 12 p.m.
Conversation with a Curator
Associate Curator Orin Zahra has her finger on the pulse of the global arts scene, as she keeps in touch with women artists from around the world. She will be joined by London- and Cairo-based social documentary photographer, Lina Geoushy for a lively conversation.
Using her background in communications and psychology, Geoushy focuses on women's empowerment, critically re-examining the prevailing powers of patriarchy. Among the works that Geoushy will discuss in this conversation is Cleopatras Scoring Change (2021). This series documents the daily lives of young women athletes disrupting gendered stereotypes of sporting culture in Egypt, commissioned by the British Journal of Photography and the Malala Fund as part of their Against All Odds initiative.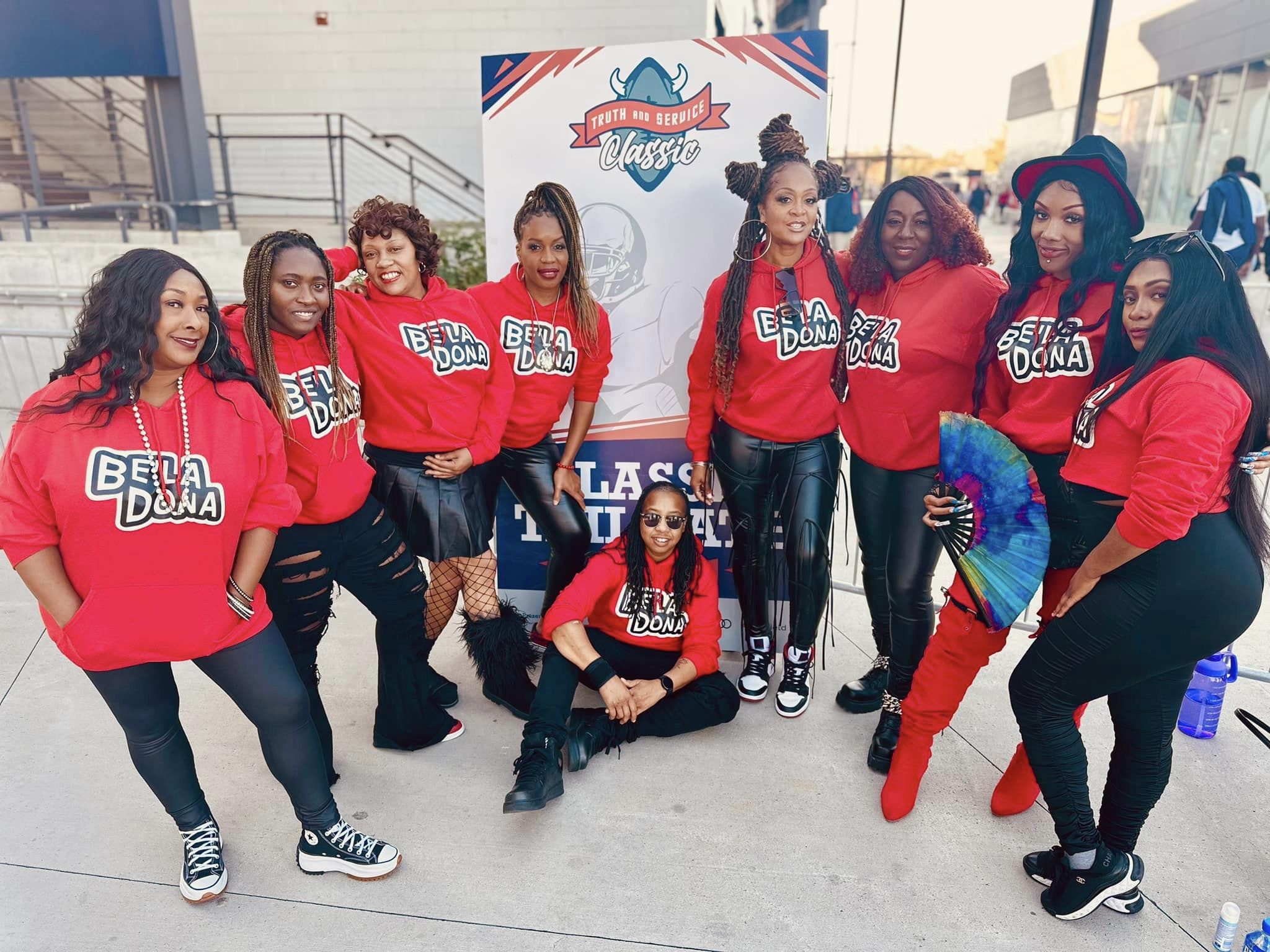 12 p.m. to 1 p.m
The Tea: Be'la Dona
NMWA champions women in the performing arts through our concert series, The Tea. This International Women's Day, we are proud to welcome Washington, D.C.'s own Be'la Dona Band. As a prominent women-only Go-Go band, Be'la Dona Band combines funk, jazz, R&B, and rock in high-energy performances that command audiences and mesh the raw talents of their seasoned band members. Not only are the women of Be'la Dona Band talented musicians, they are also civic leaders and activists, businesswomen, educators, and mentors.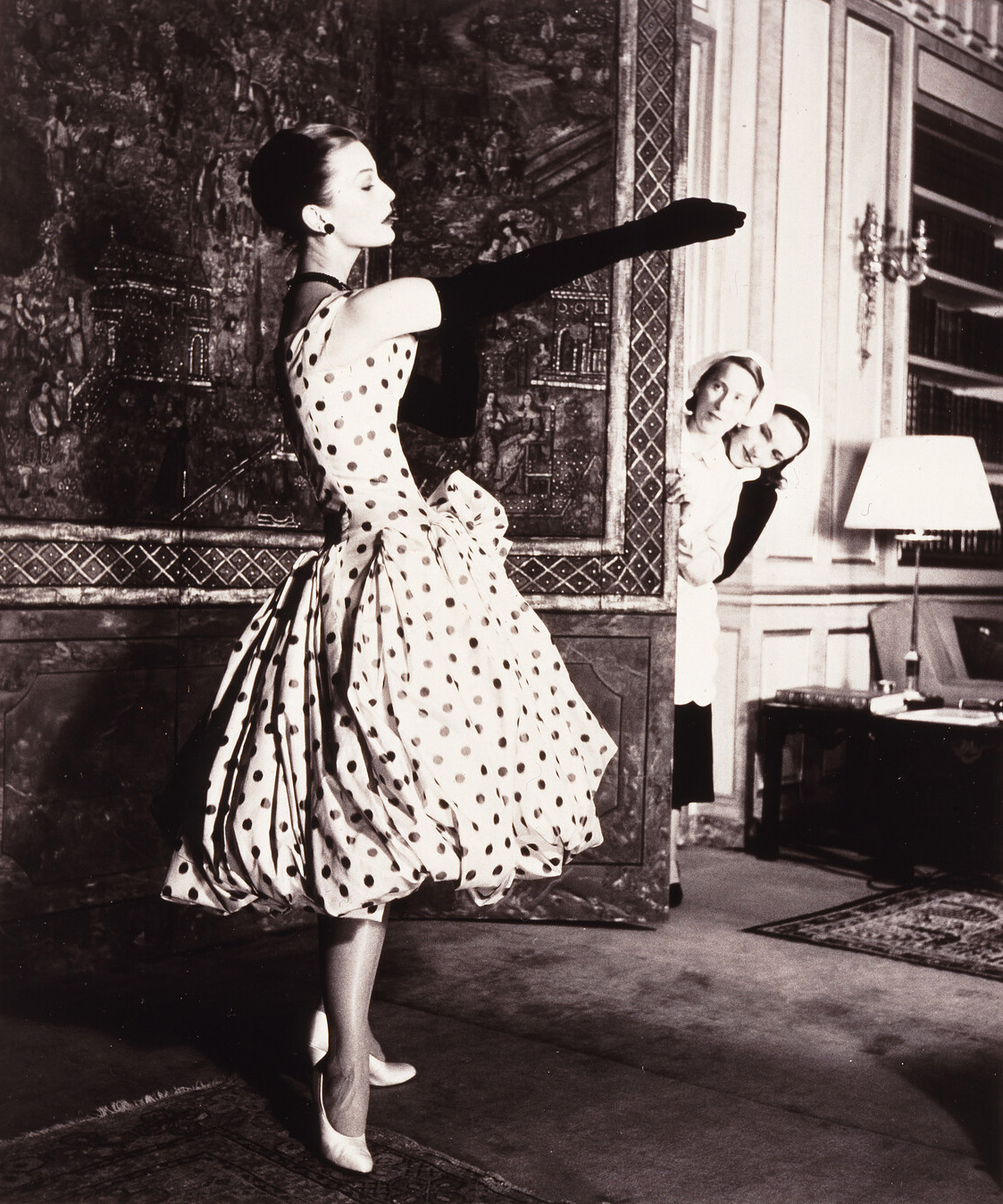 5 p.m. to 6 p.m.
Staff Chat: Never Have I Ever
Join us after hours as the evening portion of the festival starts with an art-lover-focused (and family-friendly version) of the popular party game "Never Have I Ever." Have you ever cried in front of an artwork? Blown your budget on art-making supplies? Worried that you may know more about pop culture than visual art? All will be revealed in this conversation exploring some of the passions and challenges, including a couple of embarrassing moments, that define the museum staff's work with great art and artists.
NMWA's Director of Education and Interpretation Deborah Gaston and Deputy Director for Art, Programs, and Public Engagement/Chief Curator Katie Wat (coworkers and friends for more than two decades) lead the conversation. The dialogue will open up for all to share their experiences as an art lovers, too.
This live program was not recorded.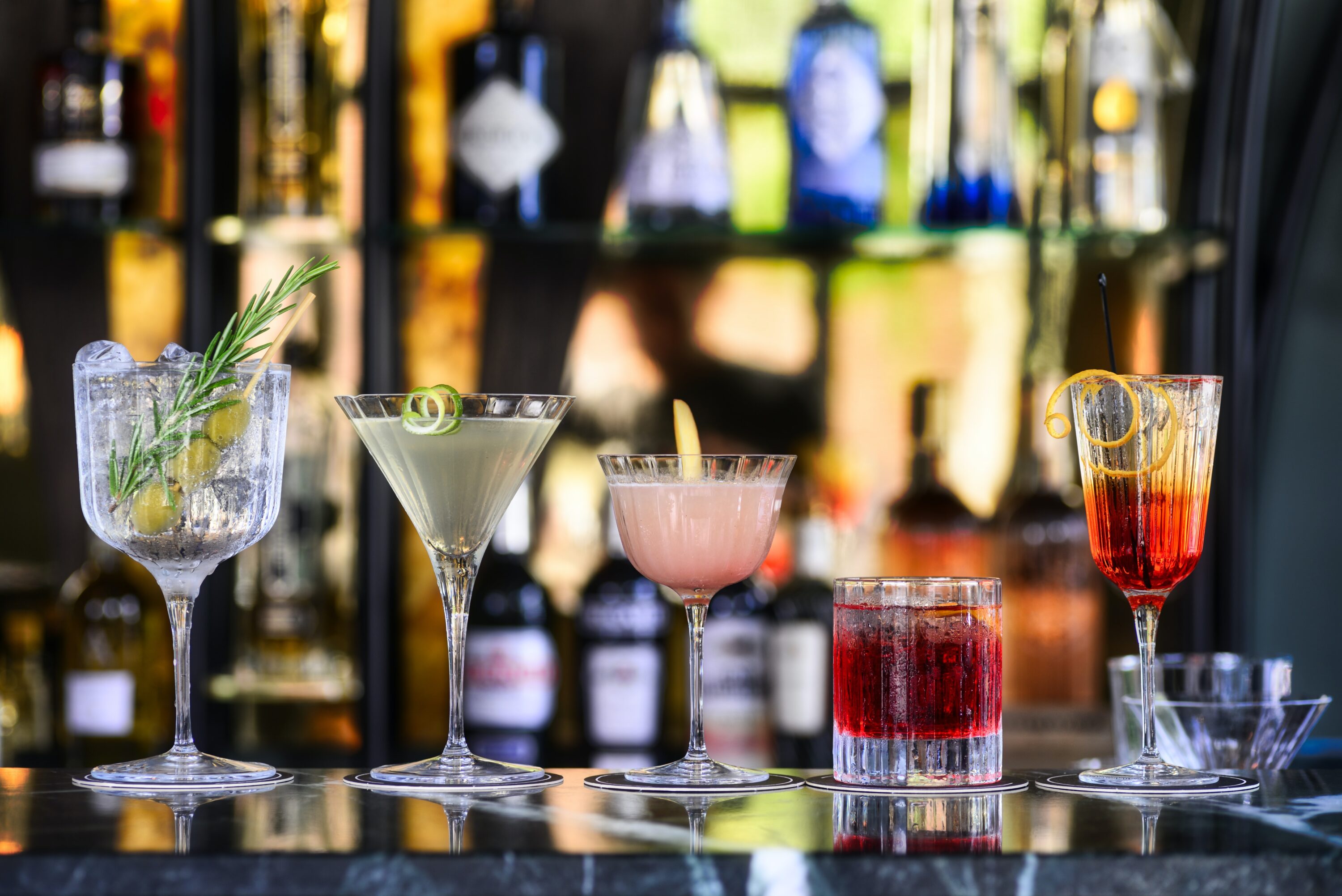 6 p.m. to 7 p.m.
Demo: The Art of Cocktails
Creating the perfect cocktail is an art. Join us for a cocktail class as three local mixologists, AJ Johnson, Denaya Jones, and Shelly Caviness, teach you to create unique cocktails based on a woman artist whose work inspires them.
Denaya Jones's 10-year career with the Black-owned catering and event company, Charlene's Kitchen, evolved into a true passion for hospitality, cocktails, and spirits. She established Deestilled, is the director of operations for craft spirits retailer Seelbach's, creates content for Chocolate City's Best, and is a member of Fred Minnick's American Spirits Counsel of Tasters. Jones has competed in and won multiple cocktail competitions, including Chocolate City's Best (2018) and the Grey Goose Express Your Cocktail Challenge.
AJ Johnson has been part of the DMV restaurant scene for years and currently serves as the Bar Director for the Serenata/Zumo cocktail bar in La Cosecha. She is a co-founder of DMV Black Restaurant Week. Her forthcoming book, White Plates, Black Faces, tells the stories of people of color in the restaurant industry.
Shelly Caviness opened the second largest whiskey bar, Crimson Whiskey Bar, in D.C. In 2020 she and her partner started a YouTube channel, "The Bottoms Up," which showcased her love for flavors and bar techniques. As the Wine & Beverage Director of D.C.'s first Black-owned speakeasy, Out of Office at Manifest, she built a menu based on the stories and travels of Black people. Her Creole culture inspires her cocktails to tell a story.
The recording for this event will be available on this page soon.
Featured Cocktails & Mocktails
Flora's Street Blues Cocktail Ingredients
1.5 oz Banhez mezcal
1oz jalapeño-infused pineapple juice
0.5 oz yuzu purée (Japanese citrus)
0.5 oz smoked rosemary syrup
2 dashes Scrappy's firewater bitters
2 dashes Scrappy's lavender bitters
Garnish: smoked rosemary spring (smoked with a hand torch)
Flora's Street Blues Mocktail Ingredients
1.5 oz pineapple juice
0.5 oz lemon juice
0.25 oz simple syrup (add more for sweetness)
3 sliced jalapeños (seeds removed or with 2 to 3 seeds in cocktail for a spicier version)
Garnish: lemon expression ("zest and peel" approach)
Unraveling Cocktail Ingredients
1.5 oz Sankofa gin (Black-owned and local option, but any London-dry style gin will work)
0.75 oz lemon-rosemary simple syrup
0.75 oz lime juice
1 egg white
Unraveling Mocktail Ingredients
1.5 oz Seedlip Grove 42
0.75 oz lemon-rosemary simple syrup
0.75 oz lime juice
1 egg white
Float: Martini & Rossi Non-alcoholic Vibrante spirit and a few drops of blue food coloring
Triple C's Cocktail Ingredients
1.5 oz Courage & Conviction American Single Malt whiskey
0.5 oz lavender syrup
0.5 oz Amaro Y Arroyo Amaro liqueur
0.75 oz fresh lemon juice
2 dashes Angostura cocoa bitters
Fresh or dehydrated lemon wheel
Triple C's Mocktail Ingredients
1 oz lemon juice
1 oz lavender syrup
0.5 oz filtered water
5 dashes cocoa bitters
1 to 2 lemon wheels
More Ways to Engage
Support gender equity in the arts today and every day! Check out a few ways to get started:
March Events
There are no upcoming events at this time.