Our dedicated corps of well-trained volunteers is one of the museum's most valuable resources.
Volunteers help the museum champion women through the arts by interacting with visitors, serving as welcoming and passionate representatives of the institution, and assisting NMWA staff.
Note: We are not recruiting new Volunteers at this time, but check back regularly for updates and future opportunities
Become a Department Volunteer
Department Volunteers hold weekday or weekend assignments. Time commitments vary depending on the demands of the particular department and position. To be considered, read the open position descriptions and submit an application.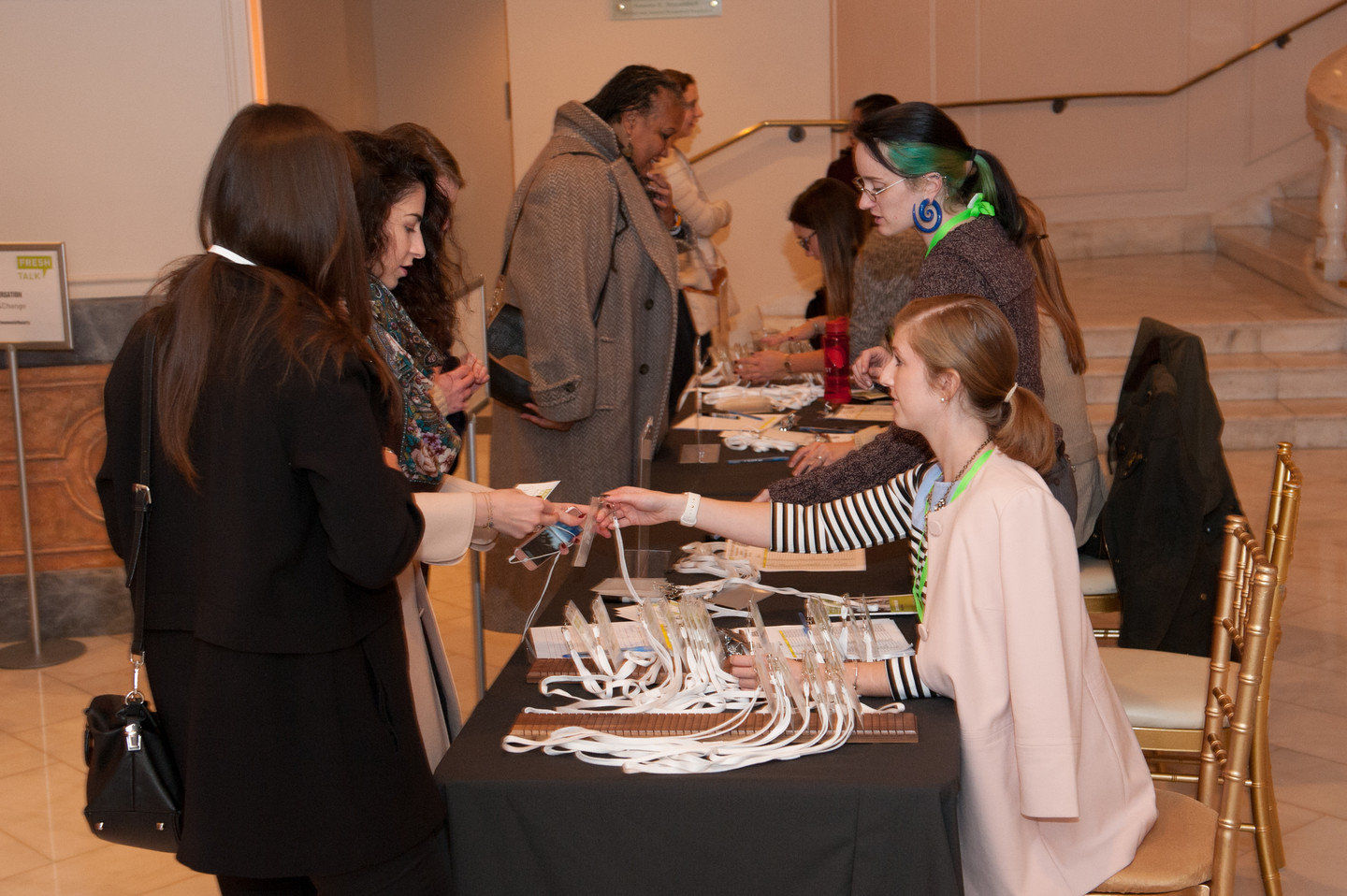 Become a Visitor Experience Volunteer
Visitor Experience Volunteers (VEVs) welcome and orient visitors to the museum by providing information about its history, collection, and special exhibitions. VEVs may also assist with NMWA's education and public programs and train to facilitate daily Conversation Pieces.
VEVs commit to at least two years. They fulfill 100 service hours during weekdays or 50 service hours during weekends annually. These volunteers work a regular, assigned shift (once during the week or on alternating weekends) lasting 2.75–3.75 hours.
Serving as a VEV is a prerequisite for training as a docent.
Specific Duties
Greet visitors and orient them to the building, current exhibitions, programs, and services, including the Museum Shop and the Mezzanine Café
Answer questions about the history of the museum and building, as well as the collection and exhibitions
Ensure the Information Desk is fully stocked with museum publications and distribute this literature to interested visitors
Qualifications
Display a strong interest in customer service, a welcoming demeanor, and the ability to foster meaningful connections with visitors
Have experience working with diverse groups and personalities, including children, senior citizens, and persons with disabilities
Possess exceptional interpersonal skills
Speak English fluently; bilingual candidates are encouraged to apply
Are always well-prepared, flexible, adaptable, dependable, and punctual
Are able to work in a dynamic environment with visitors of all ages and abilities, museum staff, and volunteers from diverse backgrounds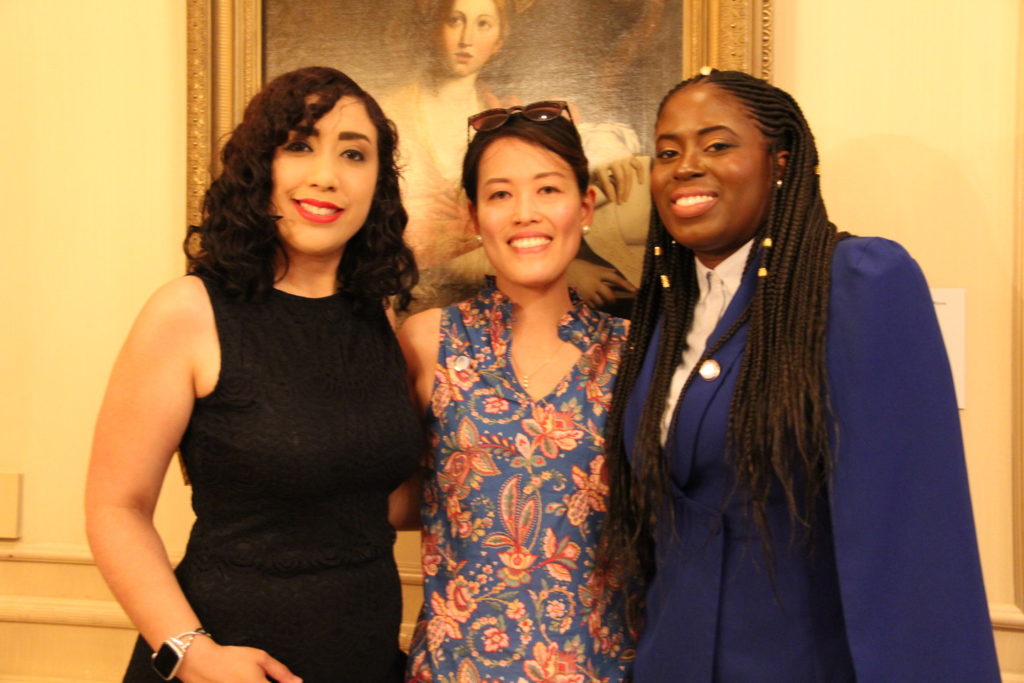 Become a Docent
Docents facilitate high-quality, visitor-centered collection and exhibition tours, as well as drop-in Conversation Pieces, for adult, school, and youth groups.
Docents commit to an initial six-month training and at least two years of service.
Serving as a Visitor Experience Volunteer is a prerequisite for becoming a docent.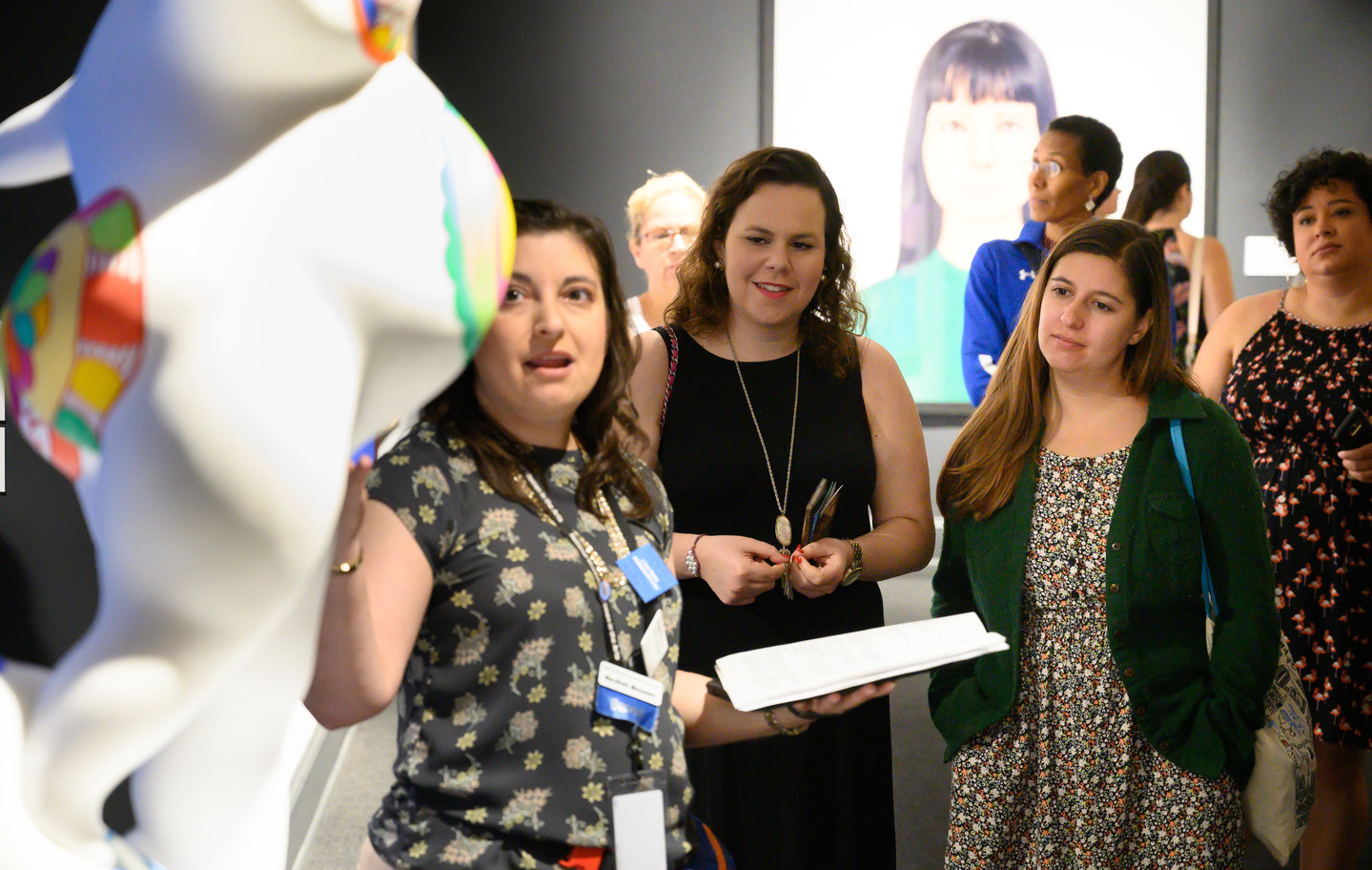 Volunteer Benefits
Volunteers enjoy rewarding experiences welcoming, guiding, and assisting visitors, as well as collegial interaction with staff members and colleagues. In addition, they receive:
Ongoing professional development
Continuing education sessions and trips
Research privileges in the Betty Boyd Dettre Library and Research Center
Complimentary or reduced admission to selected museum-sponsored programs
Women in the Arts institutional magazine
Interaction with museum visitors and staff
Invitations to social events throughout the year
Annual volunteer appreciation party
Annual volunteer gift and 10 guest passes for free museum admission
25% discount in the Museum Shop