Our dedicated corps of well-trained volunteers is one of the museum's most valuable resources.
Volunteers help the museum champion women through the arts by interacting with visitors, serving as welcoming and passionate representatives of the institution, and assisting NMWA staff.
Become a Docent
The museum's Docent Corps is a team of talented and dedicated individuals who serve the museum as volunteer educators. In advance of reopening, NMWA is recruiting a new docent class.
Docents facilitate high quality, in-person, interactive, visitor-centered collection and exhibition experiences for adult groups.
Docents commit to an initial training, lasting approximately one year, and at least two years of service.
To apply, submit an online application. Please email NMWA's volunteer manager at reservations@nmwa.org to apply via email and to request accommodations in the application or interview process.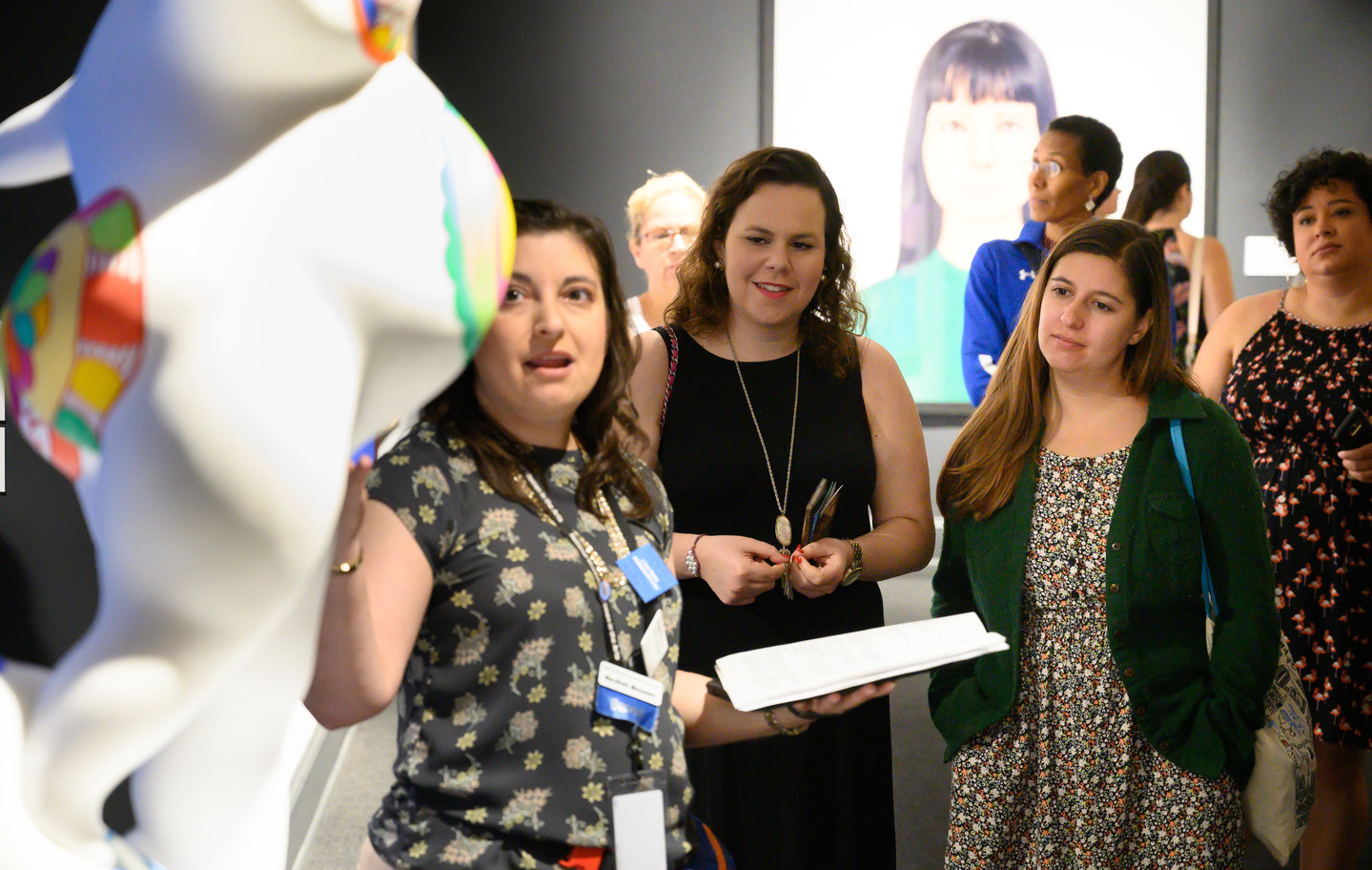 Volunteer Benefits
Volunteers enjoy rewarding experiences welcoming, guiding, and assisting visitors, as well as collegial interaction with staff members and colleagues. In addition, they receive:
Invitations to social events throughout the year
Annual volunteer appreciation party
Annual volunteer gift and 10 guest passes for free museum admission
Free admission to NMWA
NMWA security badge grants the holder free or reduced admission to participating museums across the country
20% discount in the Museum Shop