Anna Claypoole Peale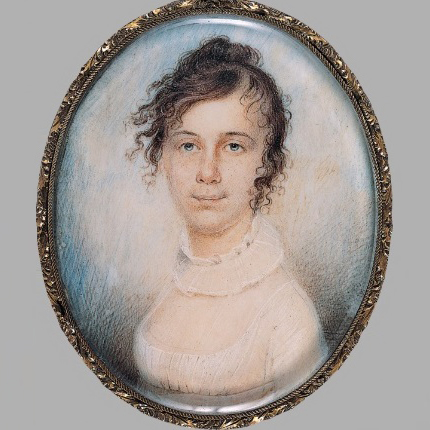 Together with her uncle Charles Willson Peale, father James Peale, and numerous siblings and cousins, Anna Claypoole Peale was part of America's first artistic dynasty. Her sister Sarah Miriam was the other woman elected to the Pennsylvania Academy of the Fine Arts (founded 1805).
Peale spent much of her adult life in Philadelphia but also lived and worked in Washington, D.C., Baltimore, Boston, and New York City. Trained by her father, Peale sold her first two paintings at age 14. By age 23, she had focused on portrait miniatures, a lucrative specialization.
She produced more than 200 portrait miniatures in her lifetime. Her sitters included two American presidents, an ambassador, several U.S. senators, and notable writers and scientists.
She exhibited her work regularly at the Pennsylvania Academy of the Fine Arts. In addition to her own prolific career, Peale trained her niece Mary Jane Simes, also a miniaturist.
Peale married the Reverend William Staughton in 1829 but was widowed three months later. She remarried in 1841 and enjoyed nearly a quarter of a century with General William Duncan before his death in 1864.