Anna Ancher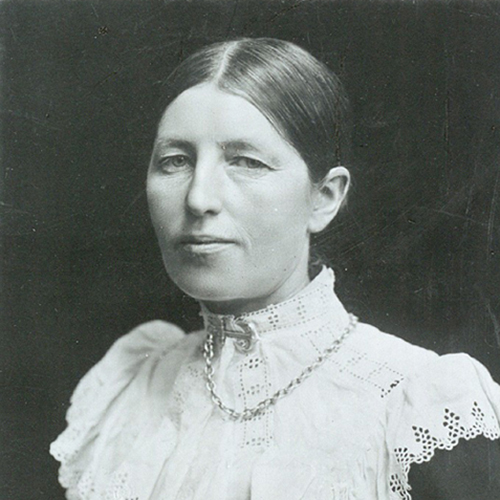 Anna Ancher was the only member of the Skagen Painters, an artists' colony on the Jutland peninsula in Denmark, to be born in the town of Skagen. Her parents, Erik and Ane Brøndum, owned the remote town's only inn. From an early age, Ancher was exposed to visiting artists' artwork and discussions.
As a woman, Ancher was not allowed to enroll at the Royal Danish Academy of Fine Arts in Copenhagen. Beginning in 1875, however, Ancher attended a private art school in Copenhagen run by Danish artist Vilhelm Kyhn. She returned to train with Kyhn for three subsequent winters. She also learned from painters who visited Skagen, including Karl Madsen and Michael Ancher, her future husband. Unusual for her time—thanks to her family's support and the eased finances that accompanied Michael's and Anna's professional successes—Ancher continued painting even after the birth of the couple's daughter, Helga, in 1883.
Ancher was part of the "Modern Breakthrough," a Scandinavian movement in art and literature that, like French Naturalism and Realism, rejected idealization, and instead sought to capture the "real." Ancher, especially, sought to capture the fleeting effects of light on her canvases, demonstrating the influence of Impressionist works she saw during trips to Paris in 1885 and 1888. She painted primarily small-scale interior scenes, reminiscent of Johannes Vermeer and Jean-Baptiste-Simeon Chardin.