Céline Marie Tabary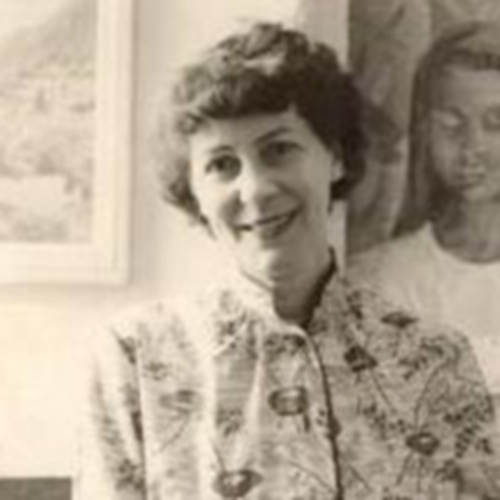 Tabary was born in Vermelles, France. The daughter of an architect, she was exposed to drawing and painting early in life. While studying at the Académie Julian in Paris in 1937, Tabary met Loïs Mailou Jones (1905–1998), and the two formed a lifelong bond. In 1938, Tabary came to the U.S. to visit her friend. This short trip developed into a several year stay as tensions rose in Europe leading to World War II.
Together with Jones, Tabary taught Saturday morning art classes to children. The two also established "The Little Paris Studio," a group of D.C. artists that included Alma Woodsey Thomas (1891–1978). The group provided opportunities for artistic development, camaraderie, and exhibitions to local African American artists. In 1945, Tabary joined the art faculty at Howard University where she taught drawing and painting.
During her time in Washington, Tabary exhibited at the Corcoran Gallery of Art, Howard University, the Whyte Gallery, and the Barnett-Aden Gallery. She became further involved in the D.C. art community by joining the Washington Watercolor Club and the Washington Society of Artists.