May 8, 2017
5/8/17
Inspired by the special exhibition New Ground: The Southwest of Maria Martinez and Laura Gilpin, we are celebrating famous artist friendships. Did you know that Loïs Mailou Jones (1905–1998) and Céline Marie Tabary (1908–1993) were close friends who met in Paris before establishing art classes and a studio group in Washington, D.C.?
Lasting Impressions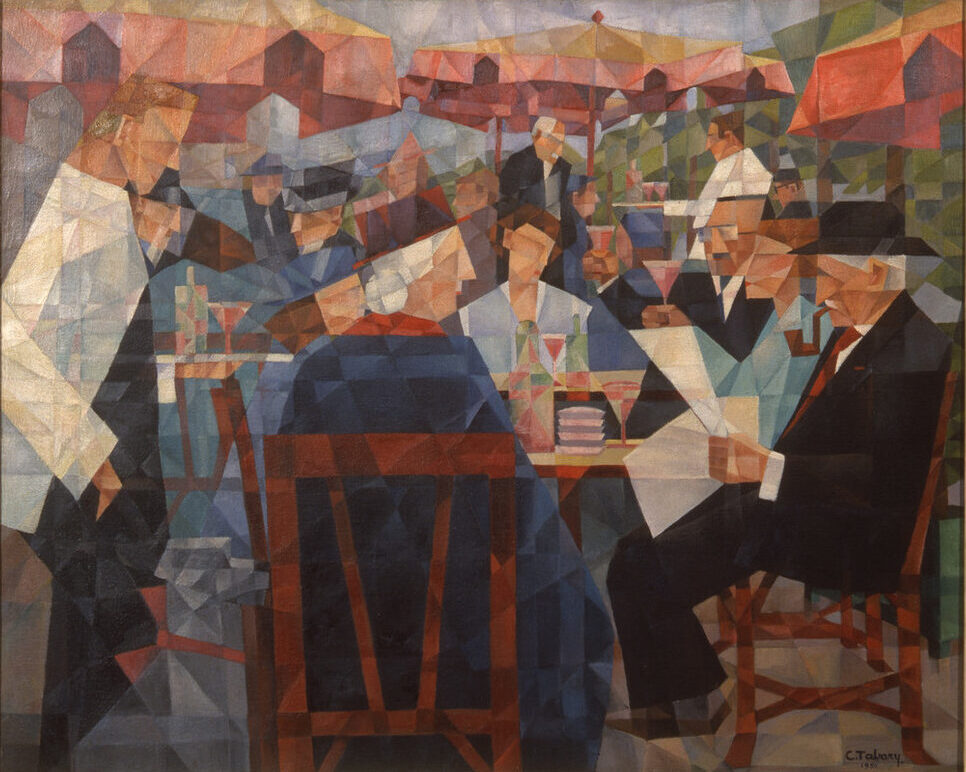 NMWA's collection contains six works by Loïs Mailou Jones. Her colorful landscape painting Arreau, Hautes-Pyrénées (1949) was completed while the artist was on a sojourn in France. Other works by Jones are much more modernist in style, with bold colors and an African influence veering towards abstraction.
Céline Tabary's painting Terrasse de Café, Paris (1950) is also part of NMWA's collection. Tabary painted in an impressionist style for most of her career, but Terrasse de Café, Paris reveals an emerging cubist influence.
Little Paris in Washington, D.C.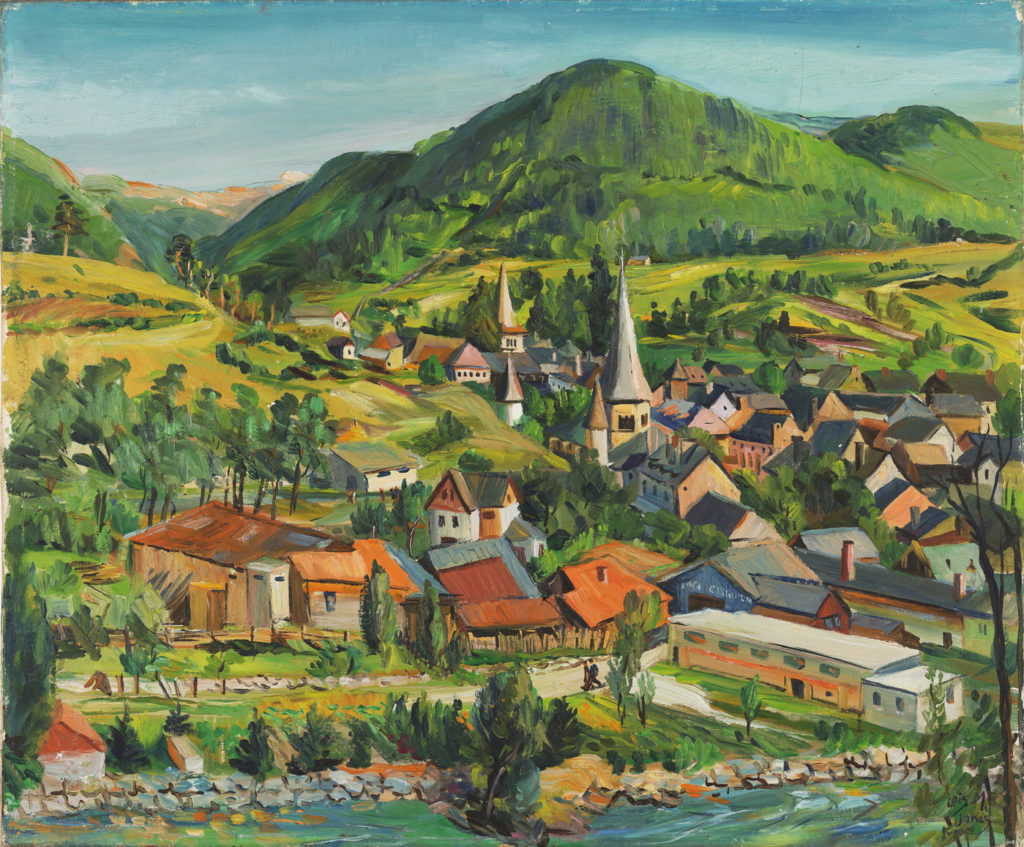 Jones moved to Paris in 1937 to study at the Academie Julien. Jones fell in love with the French way of life and lack of racial prejudice, and was introduced to Tabary, a fellow student, when she needed help translating. The two became friends, and Jones visited Tabary's family in the north of France. Jones considers paintings she did there some of her best.
Jones returned to Washington, D.C. in 1938, and Tabary joined her, as they both planned to go back to France together. However, the start of World War II prevented their return, and Tabary and Jones continued working together in the United States and established Saturday morning art class for children as well as a salon style group to promote the artistic practice of public school art teachers. Alma Thomas, another prominent artist represented in NMWA's collection, was also a part of the "Little Paris Group" run by Jones and Tabary.
Jones and Tabary remained very close friends throughout their careers. Due to racial tensions in the U.S., Jones did not want to reveal to the institutions acquiring her work that she was African American. In these instances, Tabary delivered Jones's paintings for her, ensuring her friend's works were exhibited. Tabary eventually returned to France, but even in an interview in the late 1980s, Jones mentioned visiting her friend. "Very soon I'll be goin' to visit Céline. . . . Before I return to Haiti, I'm goin' back to paint with her again, like in the old days, even at my age which is now 83. That is certainly many, many years since it all started in Paris at the Academie Julian in 1937."
Learn about the friendship between potter Maria Martinez (ca. 1887–1980) and photographer Laura Gilpin (1891–1979), whose works are on view in New Ground through May 14, 2017.