Georgia Mills Jessup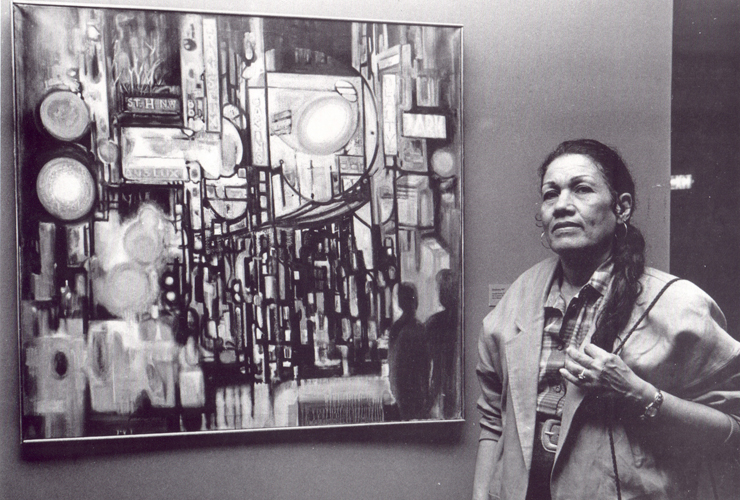 A self-described "melting pot," Jessup has traced African American, Native American, and European forebears. She credited her interest in working with clay to the Pamunkey Tribe of Virginia, ancestors whose pottery tradition predates European settlement of the region by many centuries.
The 13th of 18 children, Jessup displayed artistic talent at a young age and apprenticed with Herman L. Walker, a Works Progress Administration (WPA) artist. The New York World's Fair selected two of her paintings for exhibition in 1939, when she was just a teenager. She went on to earn her BFA in 1959 and MFA in 1969 at two Washington, D.C., institutions, Howard University and The Catholic University of America.
Jessup had deep roots in Washington, D.C., as did one of her teachers, Loïs Mailou Jones. Like Jones, Jessup was a powerful advocate for education in the city, teaching for 13 years in the D.C. public school system, becoming its art supervisor and founding "The World is Your Museum" (forerunner to the Capital Children's Museum). She also served as the first artist-in-residence at the Smithsonian Institution's Anacostia Neighborhood Museum.