Susan Goethel Campbell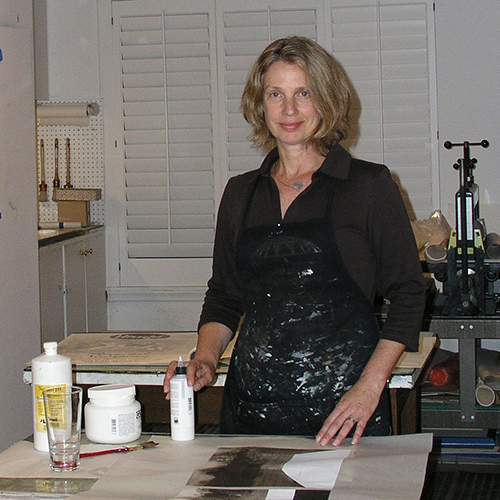 Born in Grand Rapids, Michigan, Campbell developed her passion for art from her mother, who appreciated ink on paper, and from her father, a paper salesman who sold unusual papers to commercial printers. As an undergraduate at Alma College in Michigan, Campbell apprenticed with Kent Kirby, founder of Light-print Press, which was devoted to the revival of collotype, a continuous-tone photographic print process. Campbell frequently uses photomechanical processes to create her artist's books.
Campbell's work has long focused on the aesthetics of nature, industry, and technology. The notion of human progress as seen in the alteration of land and sky continue to fuel her work.
She earned her MFA in printmaking from Cranbrook Academy of Art and teaches printmaking and studio art at the College for Creative Studies in Detroit.