The magic of Ambreen Butt's work is in the details.
Related Quote
What pantry staple is central to Butt's life and work?
Ambreen Butt's mornings and masterpieces begin the same way: with tea. A staple in traditional Persian miniature painting, tea staining serves as the foundation for many of her works on paper. Butt prefers loose leaves to bags and fine-tunes her steeping time to produce just the right hue. Unlike her work's later layers, which need an exacting, meticulous touch, the tea-staining process calls for big gestures: Butt uses her whole body to cover her canvas in a free-form style.
As for the product itself, it has personal significance for Butt and her family. As she says, "We travel with the tea that we drink. It's the home that contains everything in it."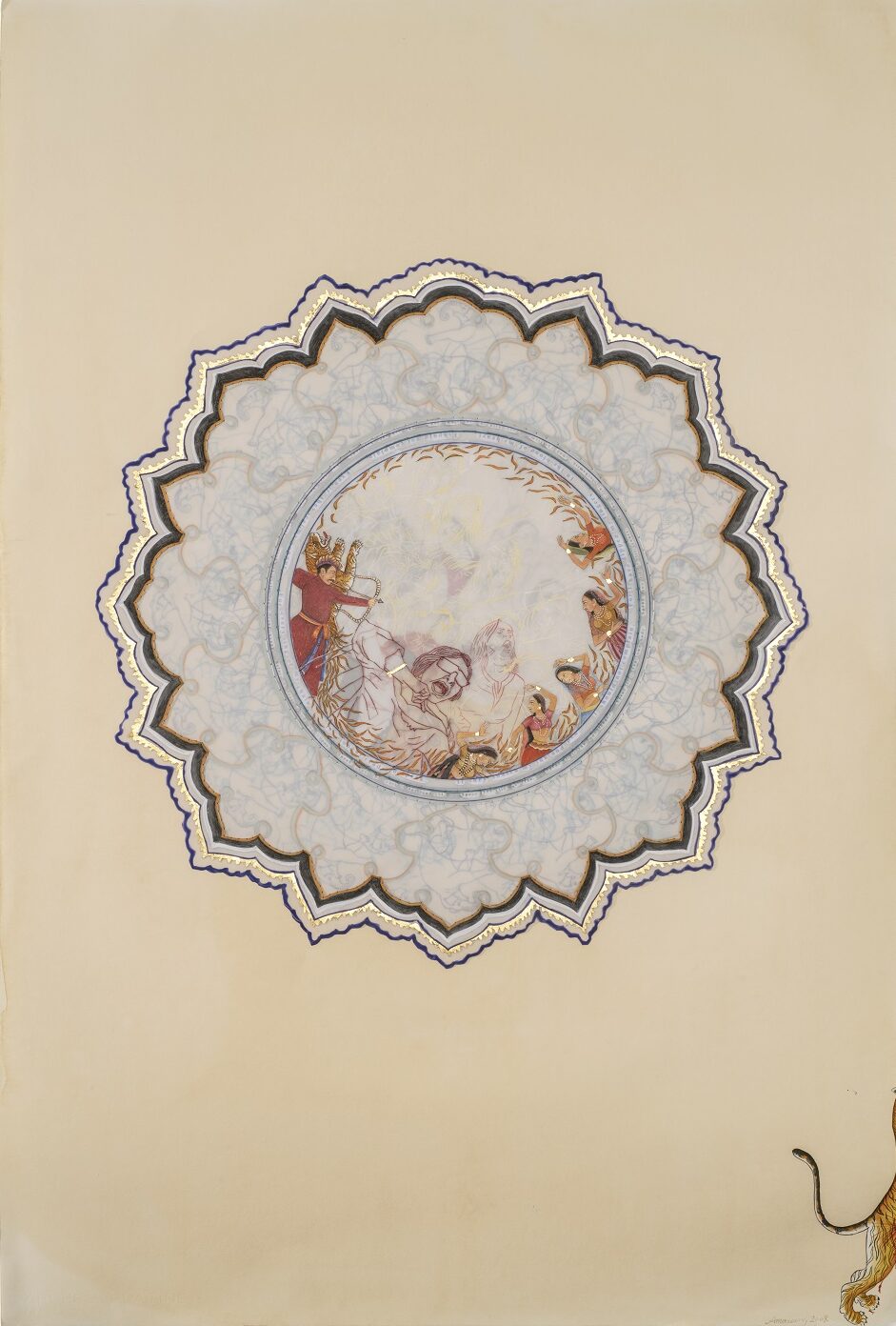 Artists at Work Video Series: Ambreen Butt
Artwork on View
The Great Hunt I (from the series "Dirty Pretty"), 2008
3rd Floor, "Fiber Optics" Gallery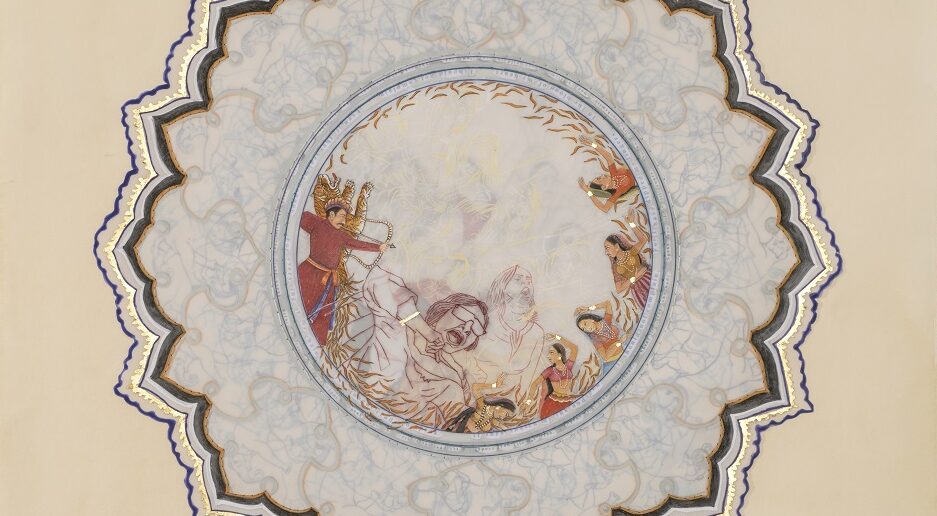 Learn More about the Artist
Ambreen Butt reimagines traditional Indian and Persian miniature painting with works featuring contemporary women and political subjects.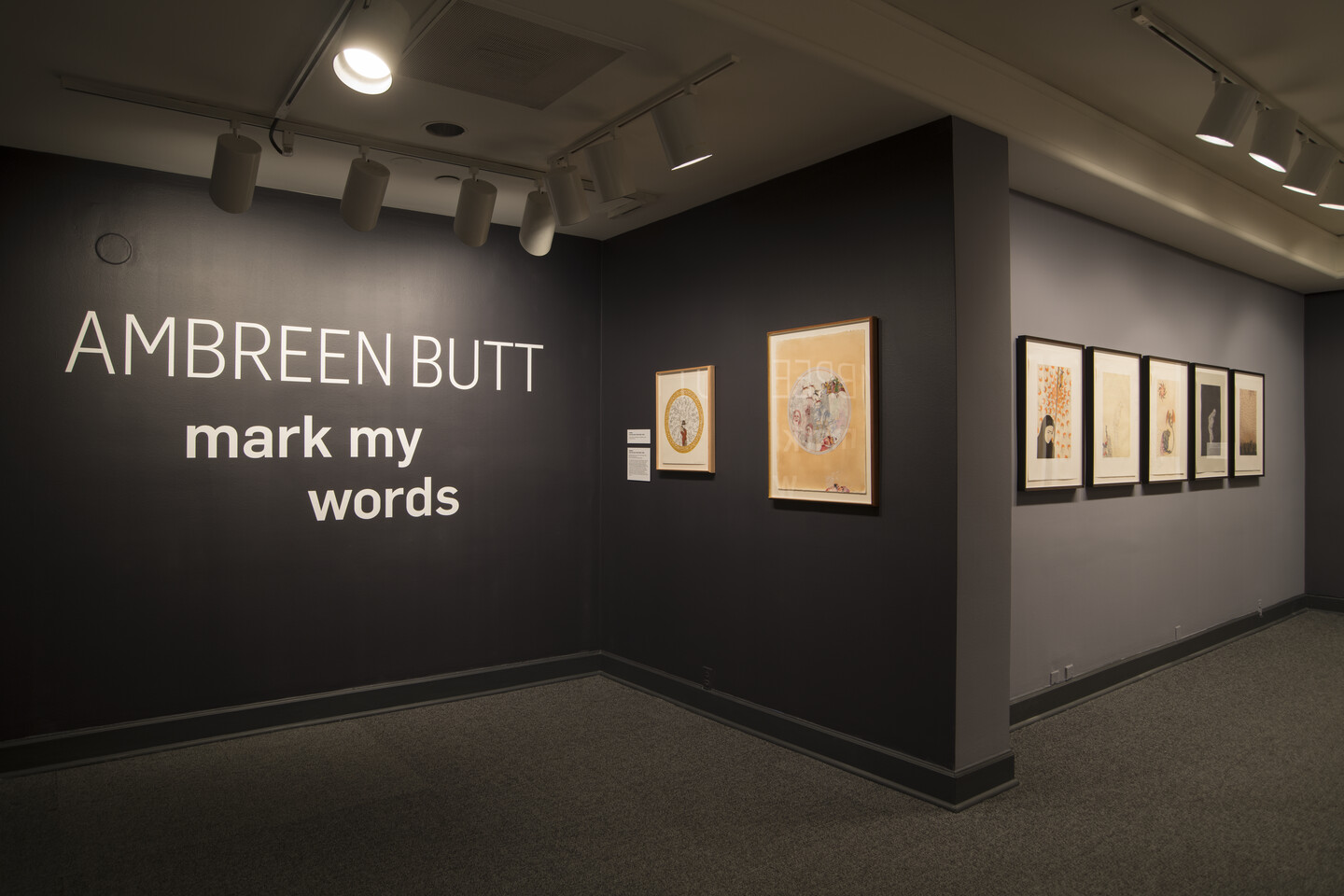 In Focus: Artists at Work
Oct 21, 2023, to Sep 22, 2024
Enjoy a close-up look into the practices and perspectives of eight contemporary collection artists via short documentary-style videos. Presented in NMWA's ground-floor Long Gallery, these captivating short films welcome visitors to the renewed museum
. The installation's intimate and immersive design sparks curiosity, inspires advocacy, and encourages slow looking during visitors' exploration of the museum.
The videos will premiere throughout the year.