Oct 21, 2023, to Sep 22, 2024
For the first time ever, NMWA has produced a series of short films spotlighting collection artists. For this project, NMWA worked with the award-winning film production company Smartypants Pictures to create the series, each video profiling one contemporary artist in the museum's collection. These short vignettes (around three minutes each), highlight the practice of each artist and reveal how initiatives for equity, those pursued by the artists themselves as well as institutional programs like NMWA's, shape their careers and daily lives.
The eight artists profiled in the series are: Ambreen Butt, Sonya Clark, Colette Fu, Guerrilla Girls, Graciela Iturbide, Delita Martin, Rania Matar, and Alison Saar. Presented in two phases, with four artists highlighted in each phase, this series spotlights groundbreaking women artists at work today.
To ensure an immersive in-gallery experience, NMWA worked with the experiential design firm Art Processors to create an intimate viewing experience for the films. Graphic wall panels include QR codes to access online resources as well as locations to the artists' artwork in the museum's collection galleries. With this series, NMWA continues its commitment to artists working today and sharing their stories with visitors both in person and online.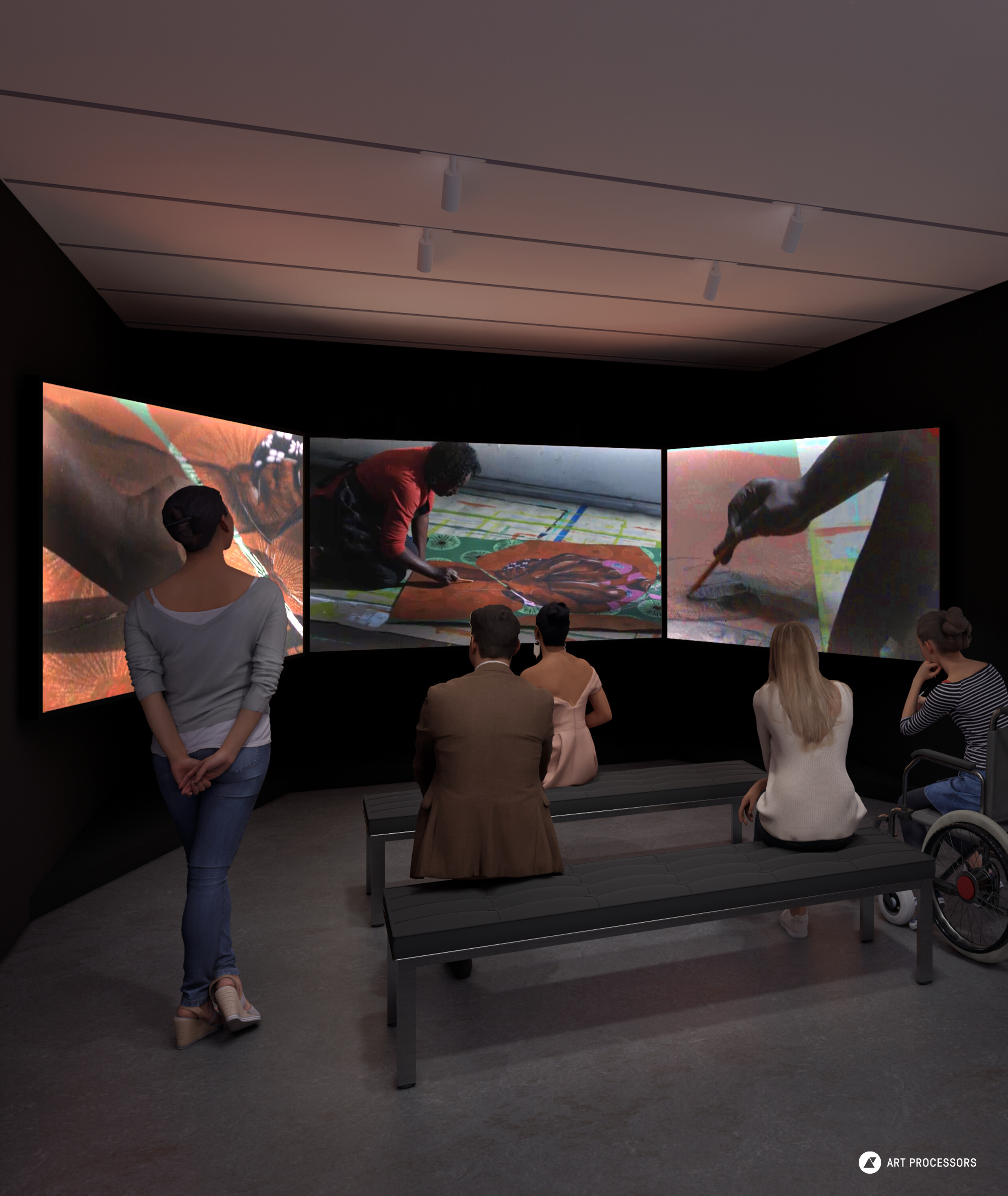 Exhibition Sponsors
In Focus: Artists at Work is produced by the National Museum of Women in the Arts in collaboration with Smartypants Pictures and Art Processors.
The video series is generously supported by the members of NMWA. Project design is made possible through the generous support of Denise Littlefield Sobel, with additional funding provided by Jamie Gorelick and Richard Waldhorn.
Display screens contributed by Sony Corporation of America.