Colette Fu's photographs find vibrancy and dimension in the form of intricate pop-up books.
Related Quote
What did Fu learn about her Yi ancestry during her travels?
A Fulbright scholarship enabled Fu to travel throughout Yunnan province, where she spent time with the Yi, one of the 56 ethnic groups recognized in China. Fu's mother is a member of the Black Yi caste, an aristocratic minority who are responsible for administration and military activities.
In Ashima, Fu depicts the famous Stone Forest in Yunnan, which legend associates with Ashima 阿诗玛, a Yi maiden whose name means "as precious and bright as gold." Forced to marry someone against her will, Ashima was rescued by her true love. However, on their way home, she was drowned in a flood and turned into a rock within the Stone Forest.
The Torch Festival, held in the Stone Forest each year, commemorates Ashima's story. In addition to song and dance, the event features the lighting of 400 torches that are paraded in the form of a dragon.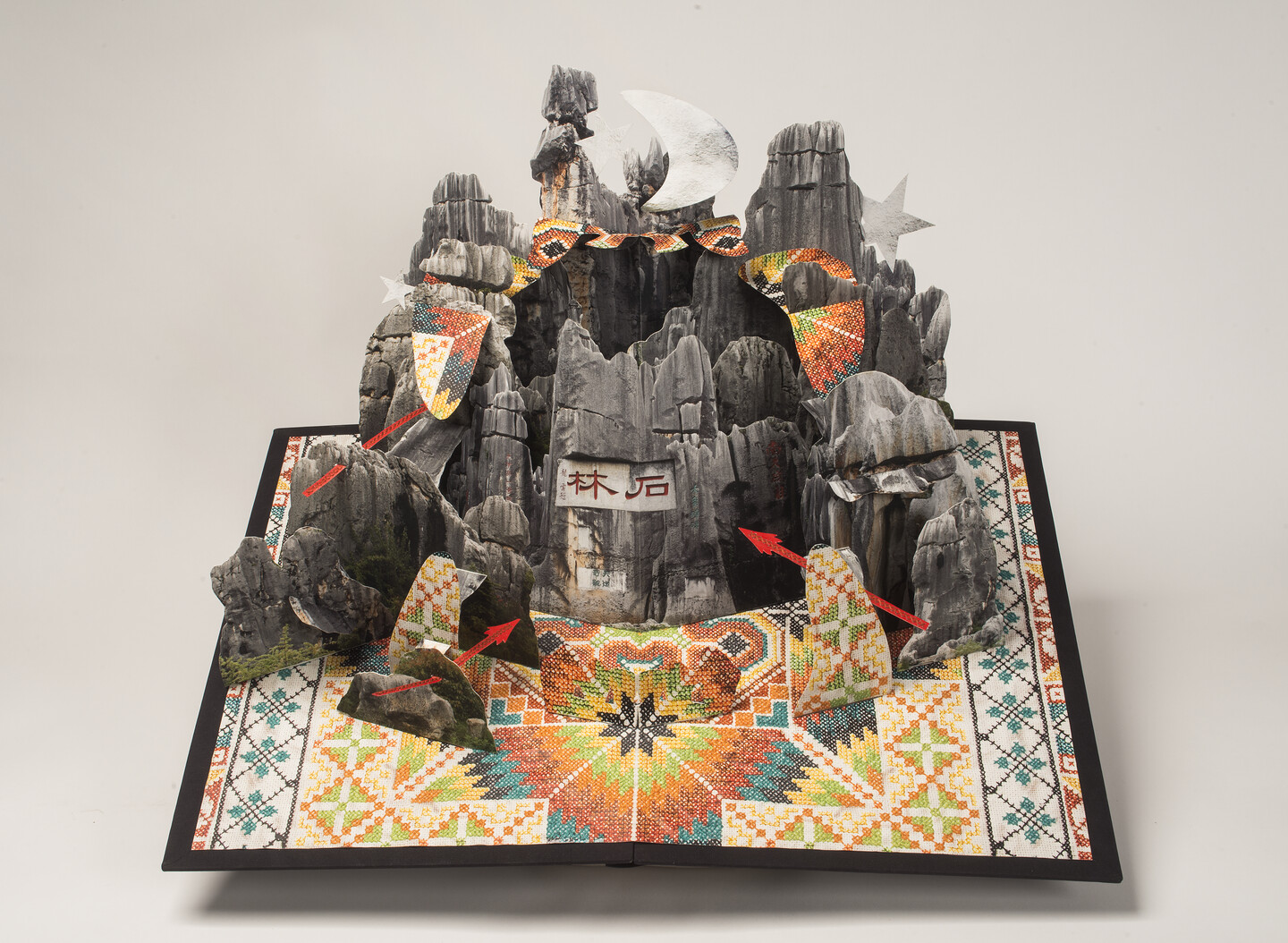 Artists at Work Video Series: Colette Fu
Artwork on View
A Pop-up Book of Lilies, Roses, Iris, Pansies, Columbine, Love-in-a-Mist, Larkspur and Other Flowers in a Glass Vase on a Table Top, Flanked by a Rose and a Carnation, 2023
4th Floor, Holding Ground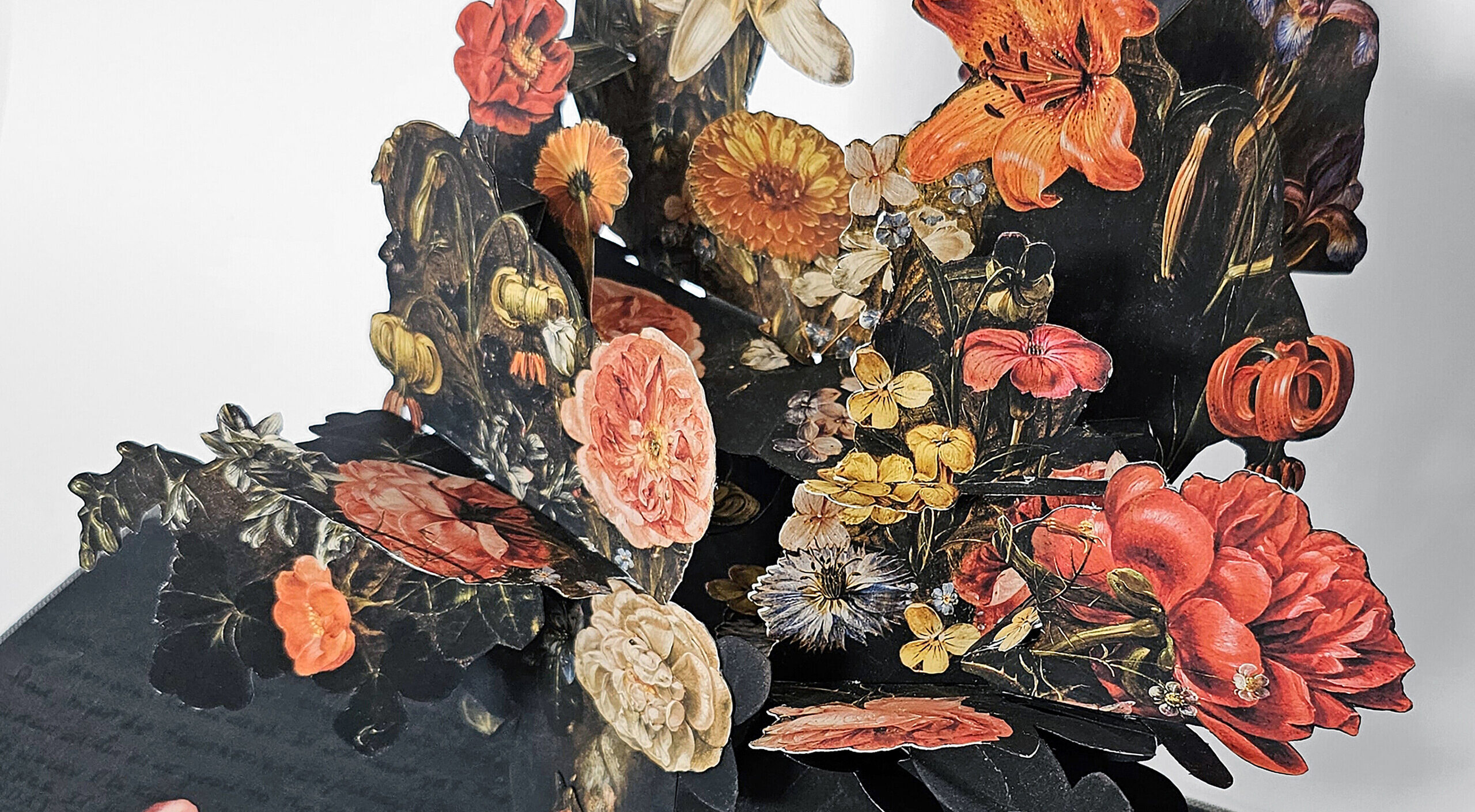 Learn More about the Artist
Colette Fu creates sculptural pop-up books that illuminate cultures and depict myths and legends.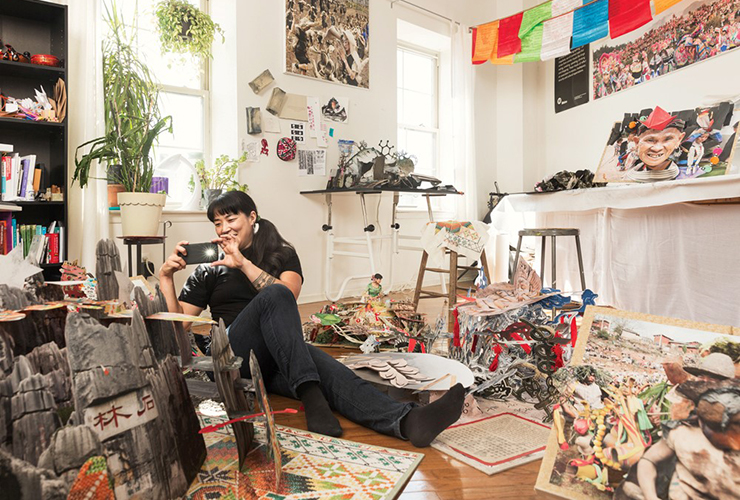 In Focus: Artists at Work
Oct 21, 2023, to Sep 22, 2024
Enjoy a close-up look into the practices and perspectives of eight contemporary collection artists via short documentary-style videos. Presented in NMWA's ground-floor Long Gallery, these captivating short films welcome visitors to the renewed museum
. The installation's intimate and immersive design sparks curiosity, inspires advocacy, and encourages slow looking during visitors' exploration of the museum.
The videos will premiere throughout the year.