The bold figures in Alison Saar's sculptures and prints are rich in textural detail and meaning.
Related Quote
How is wood vital to Saar's artistic practice?
Saar uses wood to create many of her most dynamic images of proud women, deities, and shamanistic figures. She favors woodcut over other printmaking mediums because pressing soft paper against wood's rough surface creates physical depth in the print. "I love the idea that the paper starts conforming to the mark when you make a woodcut; the paper really starts digging into the space," she observes.
Saar jokes that since she never took a formal sculpture class, she ended up working with everyday materials like wood, which she shapes with chainsaws and chisels. She relishes the life force that wood embodies. "The smell of wood being cut is just really beautiful and rich. That it's a living thing is really important to me," she says.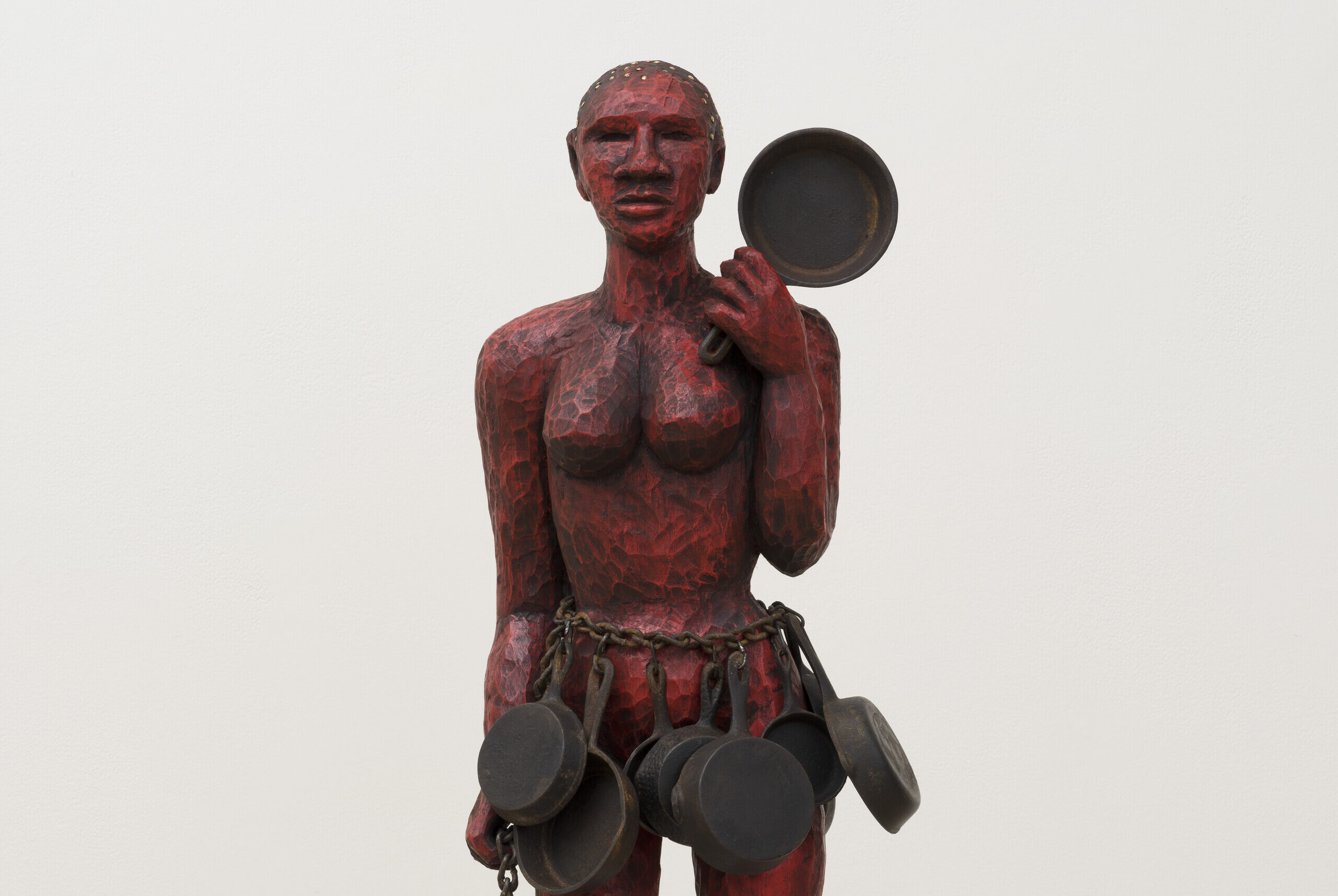 Artists at Work Video Series: Alison Saar
Artwork on View
Undone, 2012
2nd Floor, The Sky's the Limit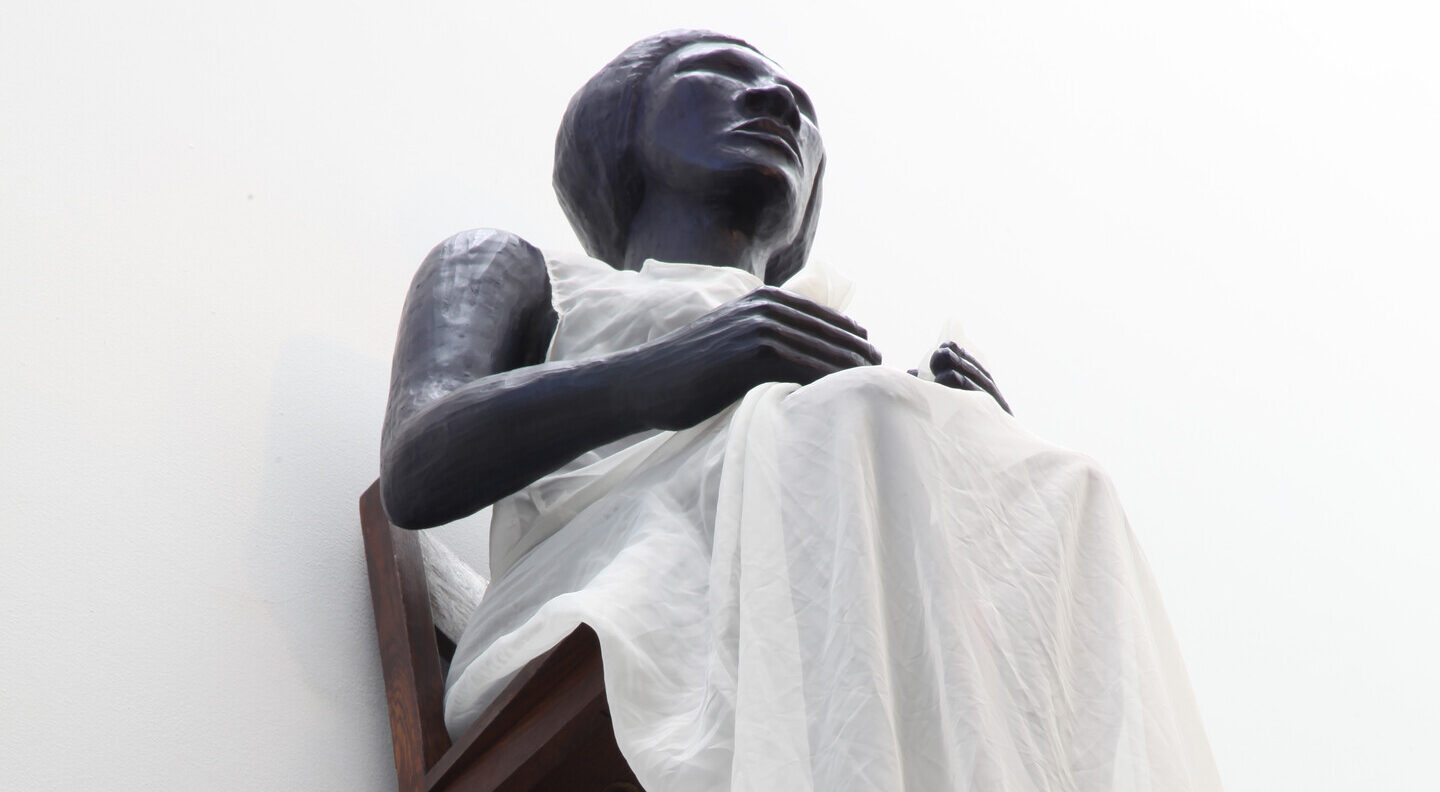 Scorch Song, 2022
3rd Floor, "Seeing Red" Gallery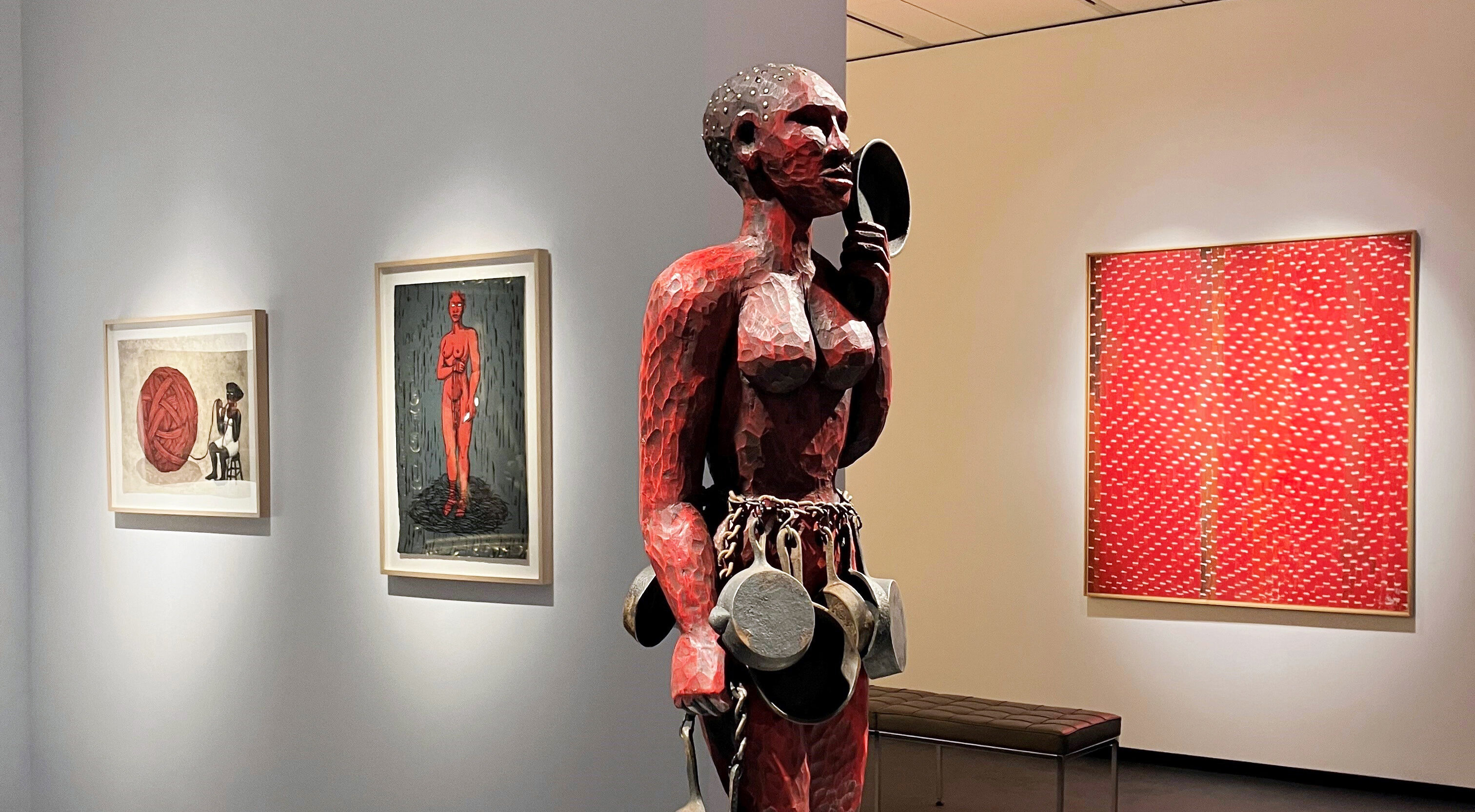 Shorn, 2014
3rd Floor, "Seeing Red" Gallery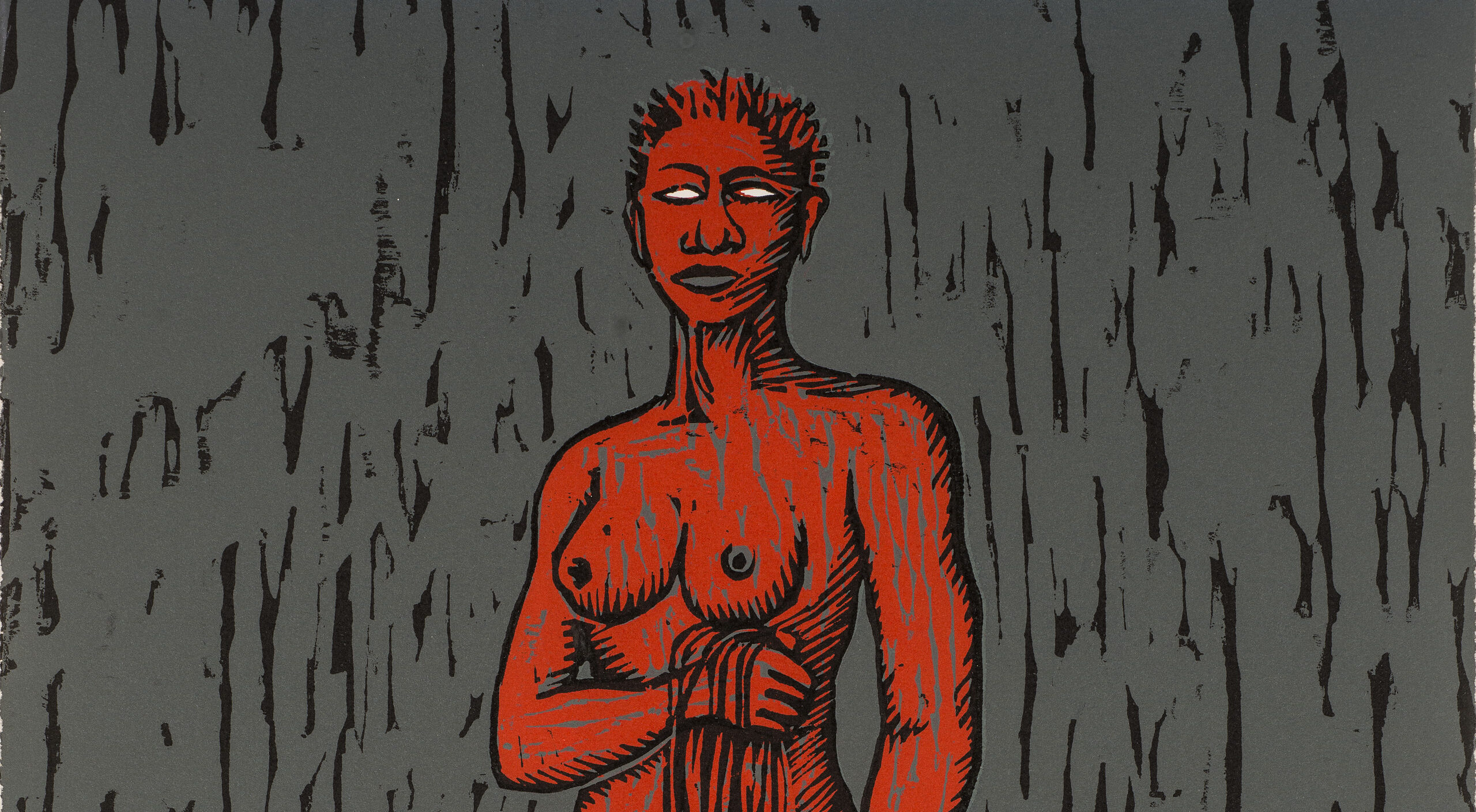 Coup de Grace, 2012
3rd Floor, "Seeing Red" Gallery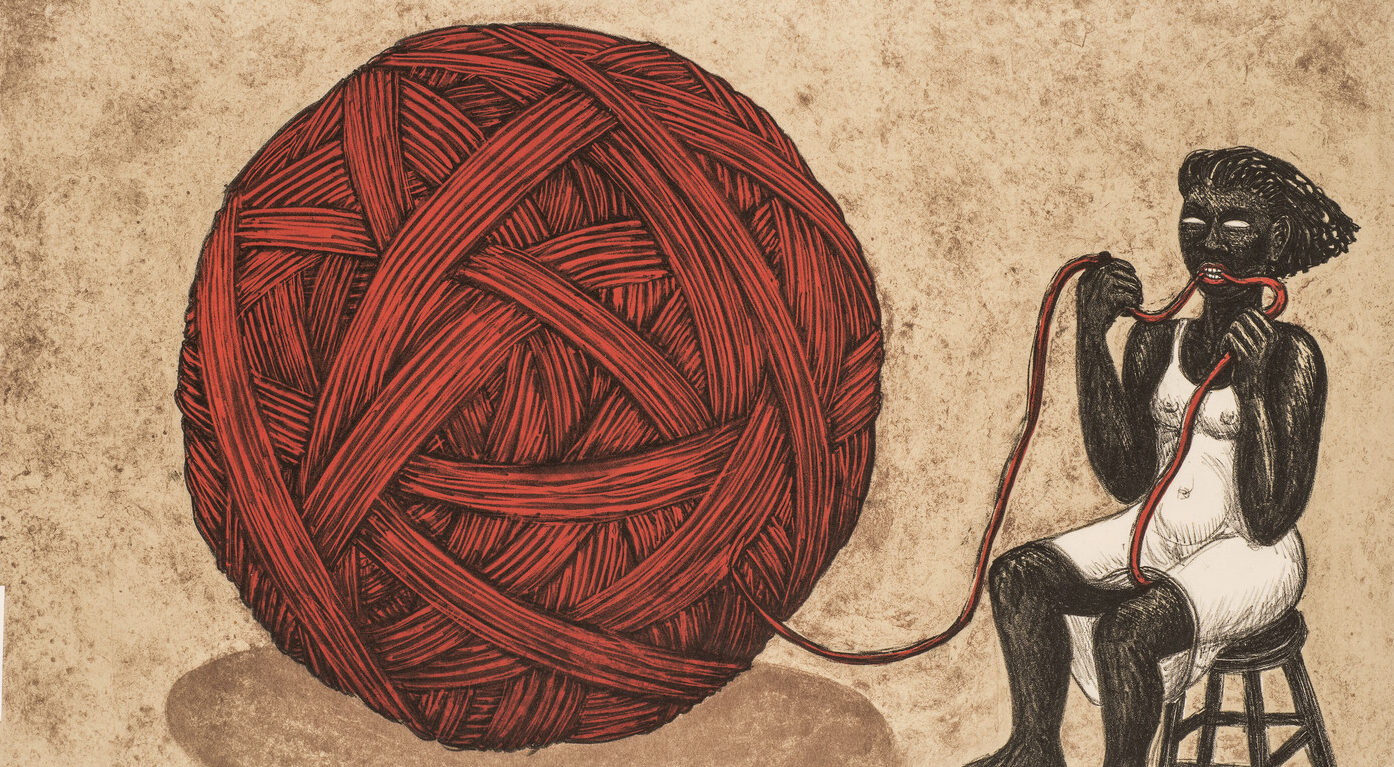 Reapers, 2021
3rd Floor, "No Shrinking Violet" Gallery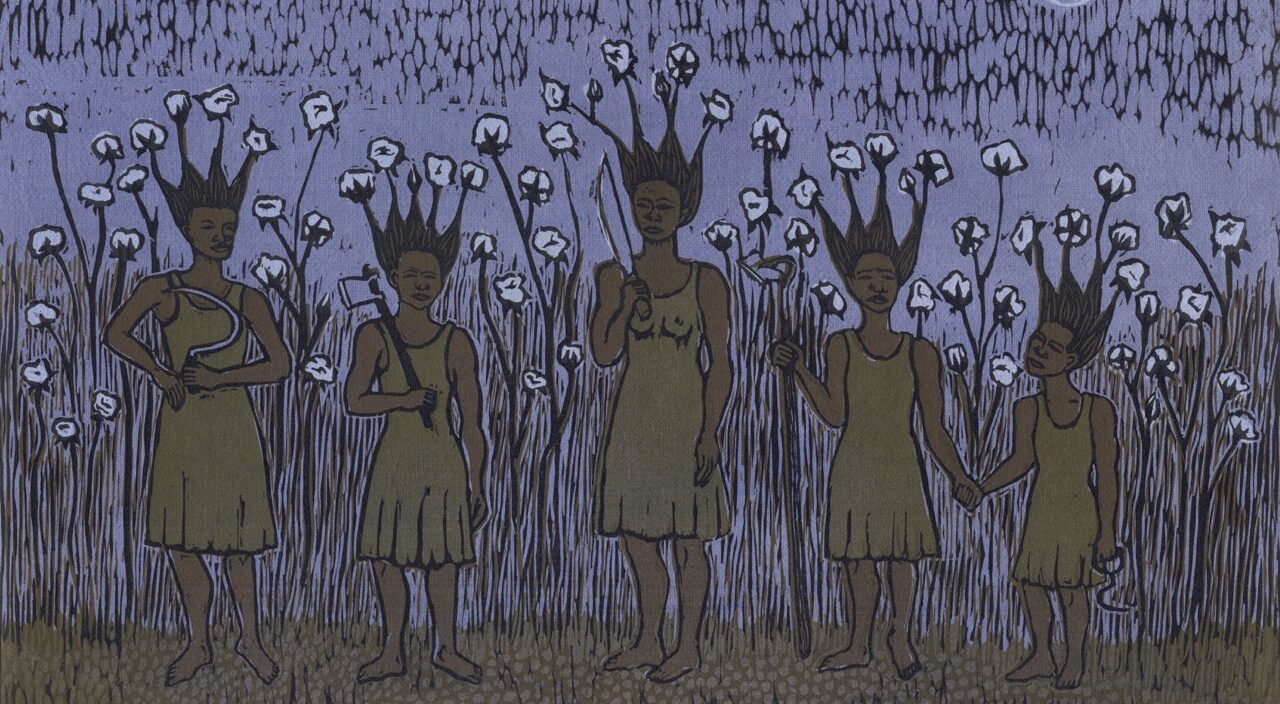 Washtub Blues, 2000
3rd Floor, "Home Maker" Gallery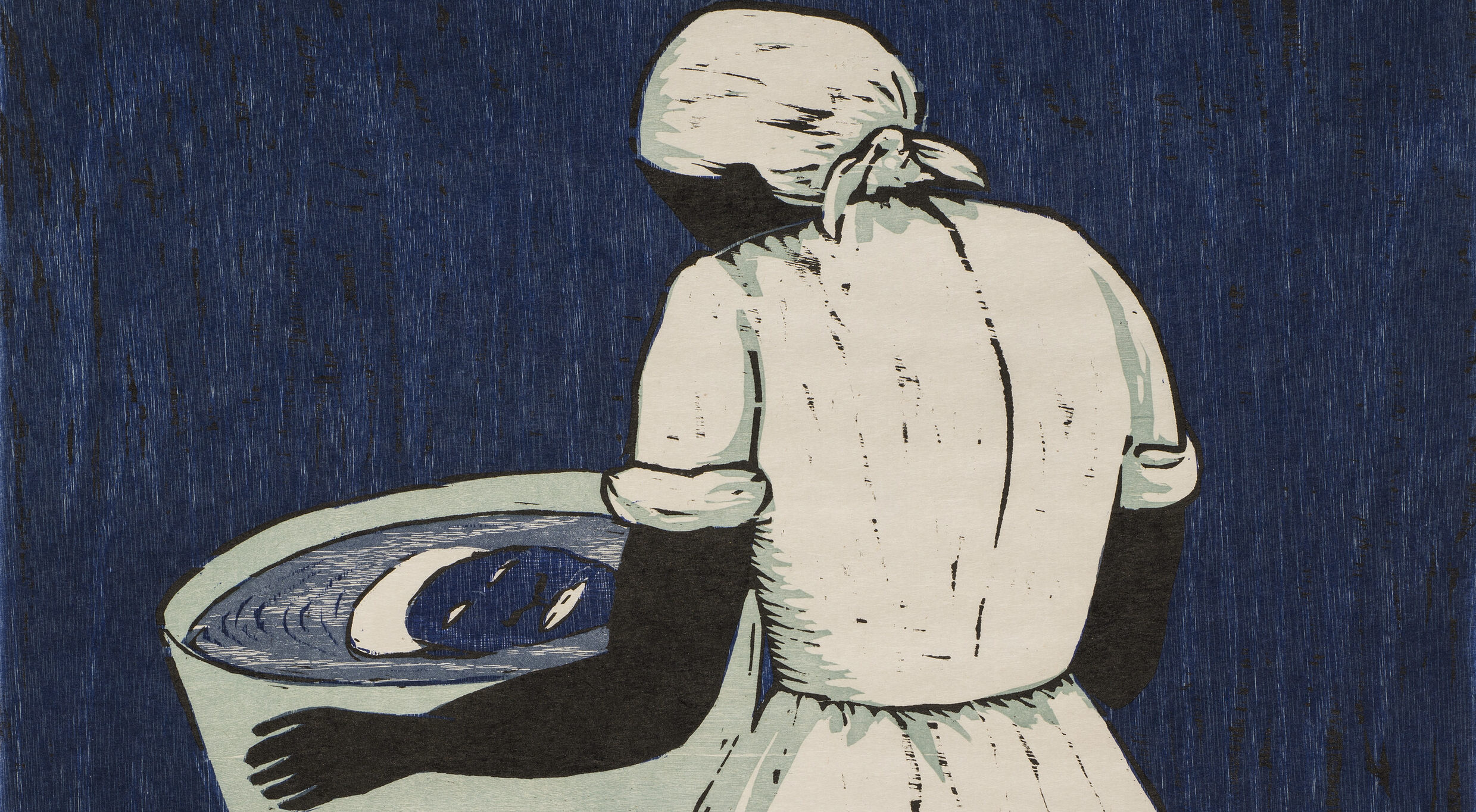 Snake Man, 1994
4th Floor, Holding Ground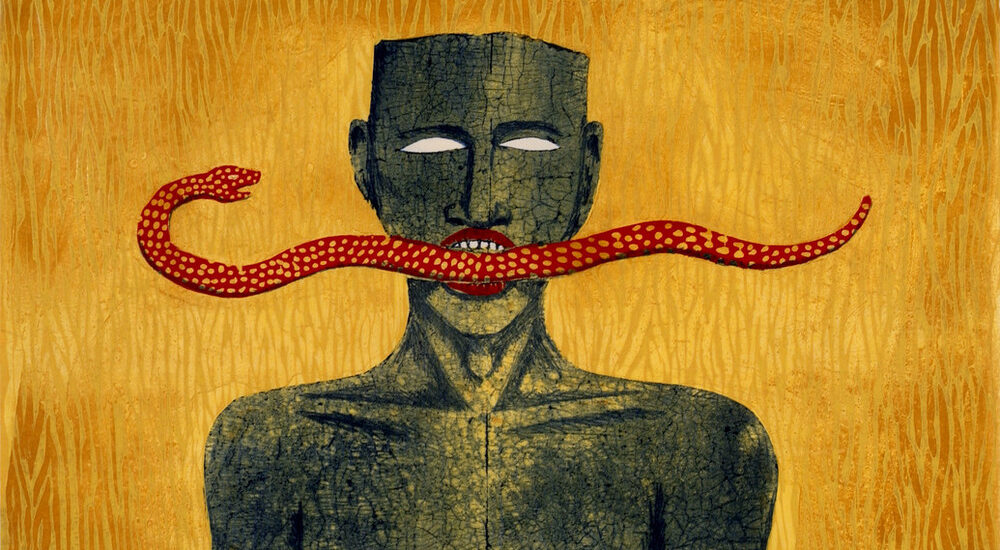 Learn More about the Artist
Alison Saar creates artworks that frequently transform found objects to reflect themes of cultural and social identity, history, and religion.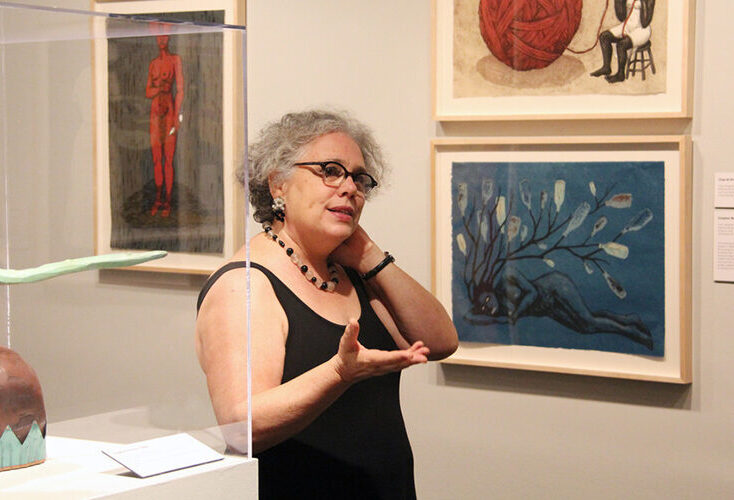 In Focus: Artists at Work
Oct 21, 2023, to Sep 22, 2024
Enjoy a close-up look into the practices and perspectives of eight contemporary collection artists via short documentary-style videos. Presented in NMWA's ground-floor Long Gallery, these captivating short films welcome visitors to the renewed museum
. The installation's intimate and immersive design sparks curiosity, inspires advocacy, and encourages slow looking during visitors' exploration of the museum.
The videos will premiere throughout the year.