October 6, 2021
10/6/21
Happy birthday to artist Beverly Buchanan, who was born on October 8, 1940! Impress your friends with five fast facts about Buchanan (1940–2015), whose work is part of NMWA's collection.
1. What the Doctor Ordered
Beverly Buchanan held degrees in parasitology, public health, and medical technology. In the early 1970s, while a health educator, she declined acceptance to medical school to become an artist. Buchanan acknowledged that it was a difficult choice, but she desired to "express the images, stories, and architecture of her African American childhood."
2. Spiritual Structures
Buchanan's "shack" sculptures and works on paper, such as Red Shack in Yellow Field (2004), reference the Southern vernacular architecture she saw throughout rural South Carolina and in archival photographs. "I'm interested in their shapes and how they're made and how they reflect the people who built them. I consider my shacks portraits. It's the spirit that comes through the forms."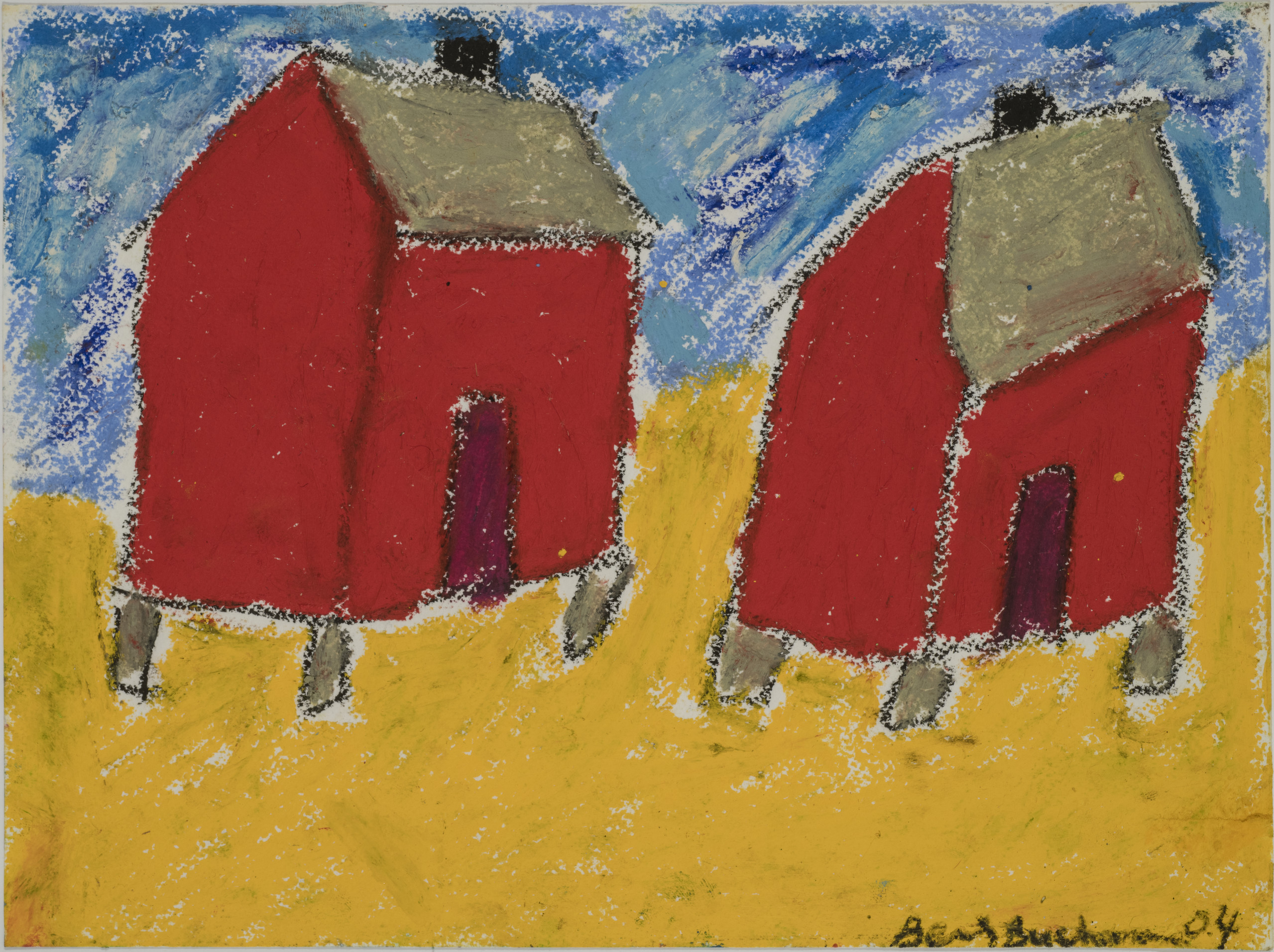 3. Meaningful Materials
Buchanan's artwork is about—and often made of—the places she called home. Sculptures created in New York City reflect the urban landscape, specifically demolished structures, and therefore incorporated concrete. While living in Georgia, she used local materials such as granite and tabby, a composite of lime, water, sand, oyster shells, and ash.
4. Racism Ruins
In 1981, Buchanan strategically placed her Georgia land work Marsh Ruins near the site of the 1891 mob lynching of Wesley Lewis and Henry Jackson and overlooking St. Simons Island, where a group of Igbo people sold into slavery drowned themselves in 1803. This work addresses the soiled history of the South while memorializing victims of racism.
5. Poetic Collaborations
Writing figures prominently in some of Buchanan's works, both her own words and those of loved ones and creative colleagues. Following Buchanan's death in 2015, writer Alice Walker penned a poem celebrating the artist's life and legacy.