October 1, 2021
10/1/21
A new report by the Monument Lab reveals that 42 of the 50 most memorialized figures in the U.S. are white men. Only one woman (Joan of Arc) and one person of color (Martin Luther King, Jr.) crack the top 20. There are more monuments to mermaids (22) than to women in Congress (2). The report is part of the Mellon Foundation's Monuments Project.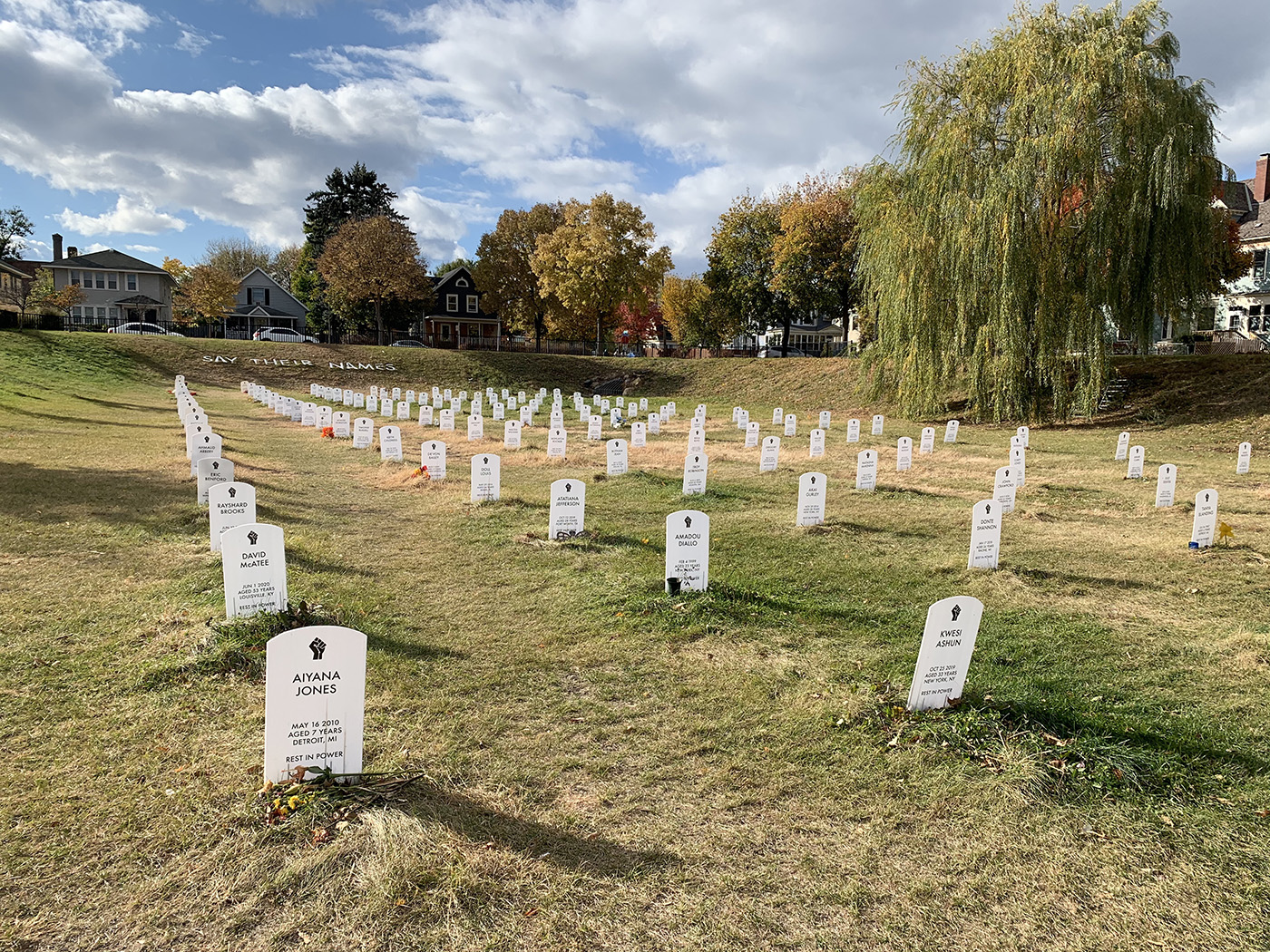 The project supports public initiatives, such as the expansion of artist Judy Baca's epic mural Great Wall of Los Angeles (1976–present), that more accurately represent the multiplicity of American stories. Around the world, artists who have created recent monuments to women have been criticized for portraying their subjects in the nude or in a sexualized manner. In Mexico City, artist Pedro Reyes will no longer design a monument to Indigenous women after activists protested his selection.
Front-Page Femmes:
Painter Jordan Casteel, art historian Nicole Fleetwood, documentary filmmaker Cristina Ibarra, poet Don Mee Choi, and choreographer and dancer Jawole Willa Jo Zollar are among the 2021 MacArthur Genius Grant winners.
The New Museum has launched a $400,00 prize for new work by female sculptors.
Marie Claire U.K. profiles Muslim Sisterhood, an art collective co-founded by Lamisa Khan, Zeinab Saleh, and Sara Gulamali, as they launch a line of full-coverage swimwear with Nike.
The Harvard Gazette profiles Tomashi Jackson, whose new exhibition Brown II explores the challenges of implementing the landmark Brown v. Board of Education Supreme Court decision.
The New Yorker remembers pioneering female jazz drummer Dottie Dodgion, who died six days before her ninety-second birthday on September 17.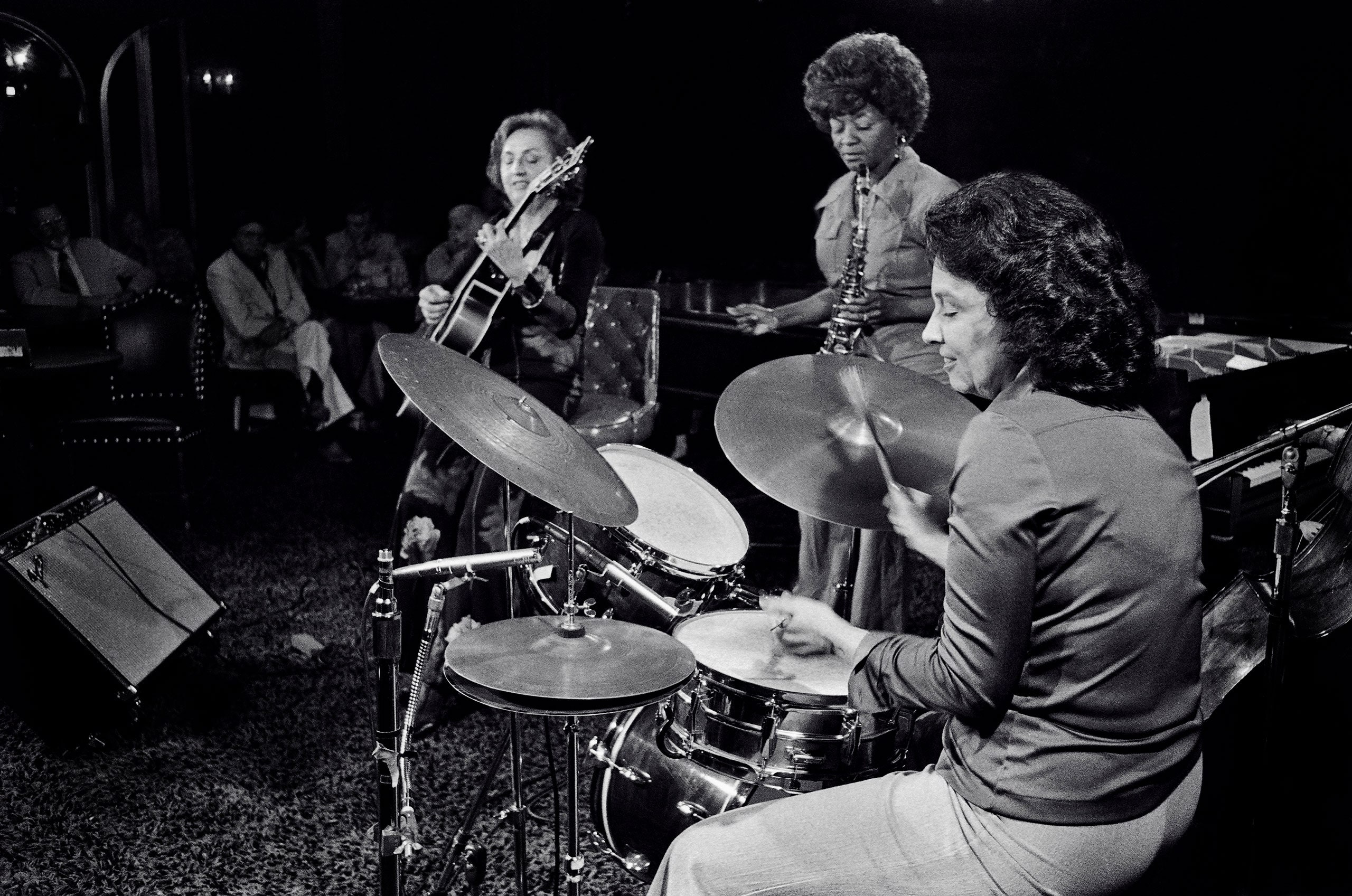 Art in America reviews Ilana Harris-Babou: Tasteful Interiors, which presents video works, collages, and ceramics that "skewer influencer culture and aspirational brands."
Hyperallergic looks at Katherine Bradford's glass mosaic murals that are installed at the L train First Avenue station in Manhattan.
Artsy examines Lorna Simpson's transformative images that change the parameters of representation for Black women.
For BOMB, Cassie Packard interviews artist Sheida Soleimani about her photomontages that expose power and brutality.
Hyperallergic excerpts Carrie Mae Weems's photo essay in response to musician Sam Cooke's "A Change is Gonna Come" from a new anthology.
Shows We Want to See:
At the Armory Center for the Arts in Pasadena, California, and the Benton Museum of Art at Pomona College in Claremont, California, Alison Saar: Of Aether and Earthe is on view as a two-part survey. The exhibitions present Saar's work about myths and archetypes, invisible bodies and hidden histories, and paradigms of grounding and transformation. The Armory exhibition is on view through December 12, while the Benton exhibition is on view through December 19. The Los Angeles Times recently profiled Saar.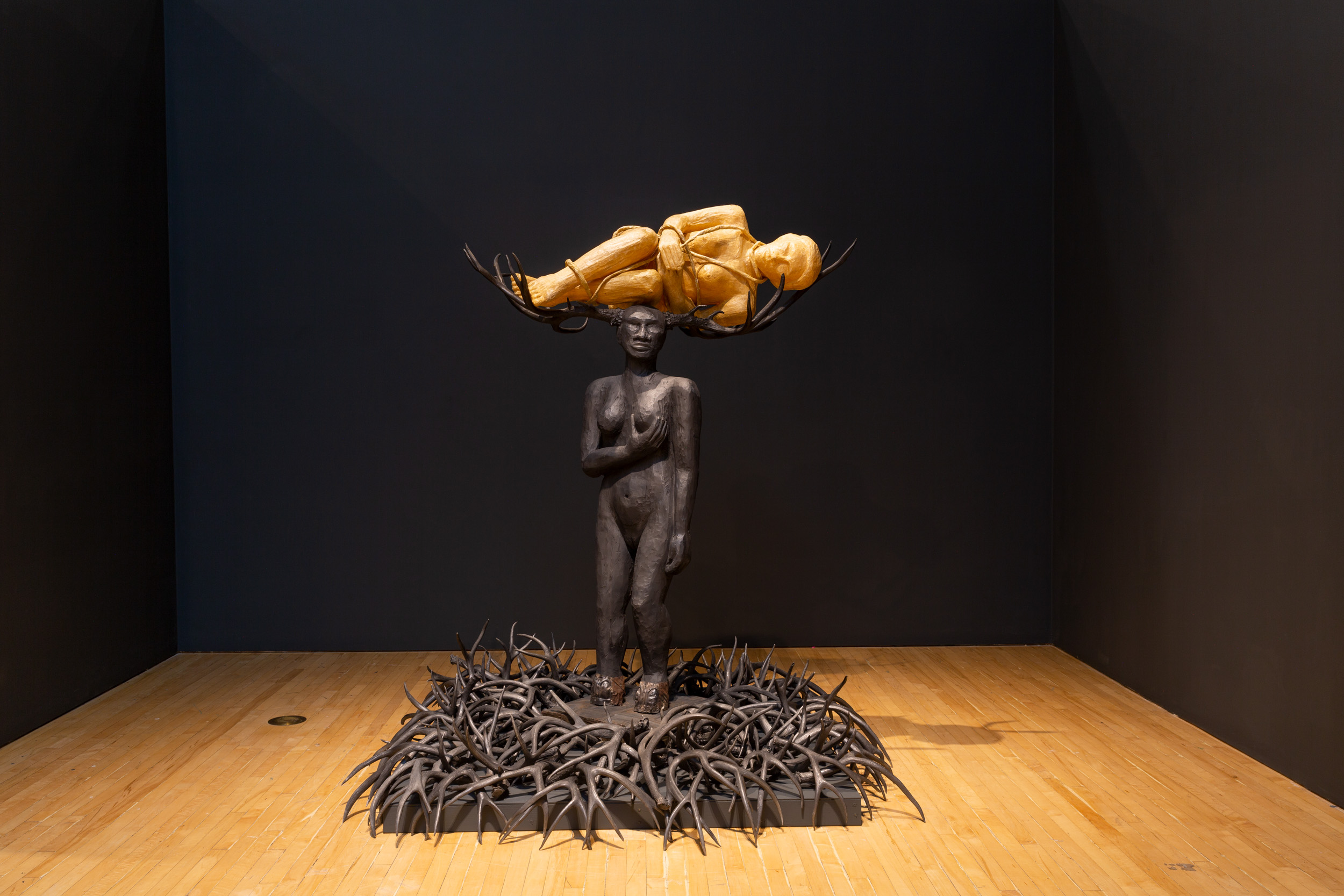 At the Vitra Design Museum in Rhein, Germany, Here We Are! Women in Design 1900–Today explores the role of women in furniture, fashion, industrial, and interior design. The exhibition features about 80 women designers from the past 120 years, including Eileen Gray, Charlotte Perriand, Clara Porset, Patricia Urquiola, and Julia Lohmann. Hyperallergic reviewed the exhibition. On view through March 6, 2022.