September 29, 2021
9/29/21
On October 1, NMWA's Museum Shop will debut a new, psychedelic T-shirt that pays homage to the museum's award-winning #5WomenArtists campaign and artist Bonnie MacLean's iconic rock posters of the 1960s and '70s. Designed by artist and educator Ambar Del Moral, the shirt features NMWA's slogan, "Champion Women through the Arts," in a trippy typeface on the front. The back of the shirt lists the names, birth year, and home countries of 75 women artists, many in NMWA's collection, in the style of show dates on a rock tour. Show your support for women artists by ordering your shirt today!
Del Moral's design is the first in a line of #5WomenArtists T-shirts that will be created exclusively for NMWA by five emerging artists. Additional products will be introduced every two months through June 2022.
We spoke with Del Moral about the T-shirt, her practice, and more.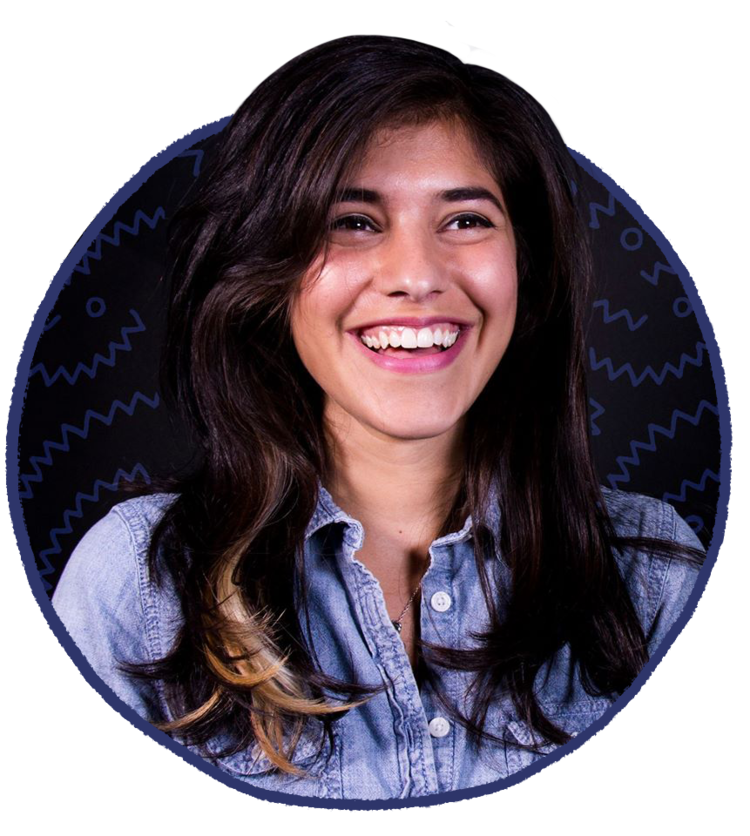 Can you tell us about your creative process for creating the shirts?
The intent is to present the viewers with an abundance of names of women artists in order to prompt the question: Why is it a challenge to name five women artists when there are so many? Women artists have always existed, it's time to learn their names.
Usually I'll have an art movement in mind as a starting point. For this project, I learned about Bonnie MacLean (1939–2020), who was a prolific poster artist during the psychedelic movement of the 1960s and '70s. Her style was my main source of inspiration.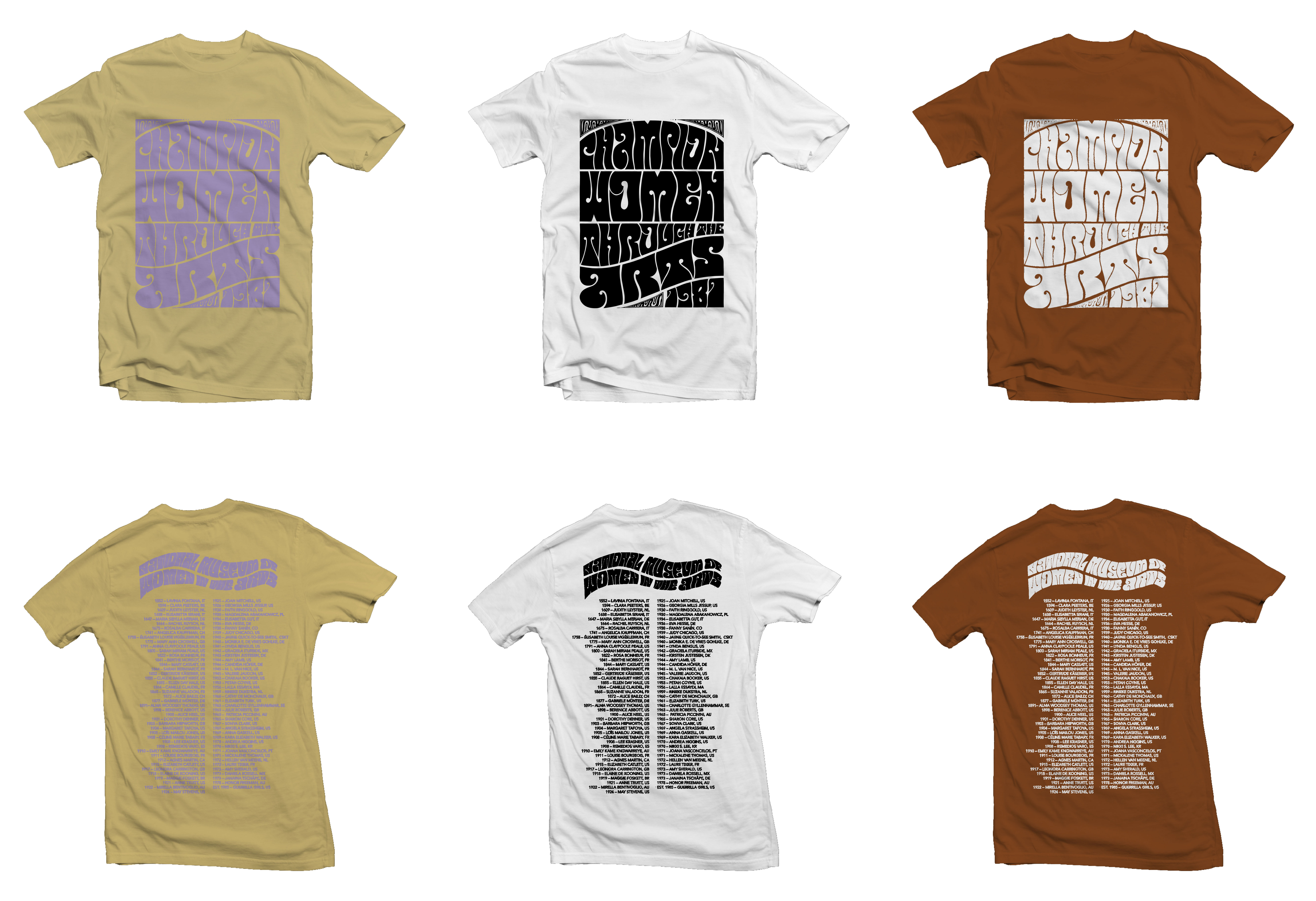 Is there a medium or tool that you couldn't live without?
A pencil. I never go anywhere without one! It's such a simple object that most people take for granted, but I find it to be an incredibly powerful tool. In my artistic practice, everything I create starts with a pencil sketch.
What drives your artistic practice?
I love creating because it gives me a chance to stop, be present, enter a flow state, and completely lose track of time. Visuals also allow me to form connections with others in ways that words do not allow.
How can we further connect art and education?
Art is an inherent part of the human experience, so it should be integrated into all aspects of education. None of the subject areas in school exist in a bubble. I believe that an interdisciplinary approach is key to furthering the connection between the arts and education.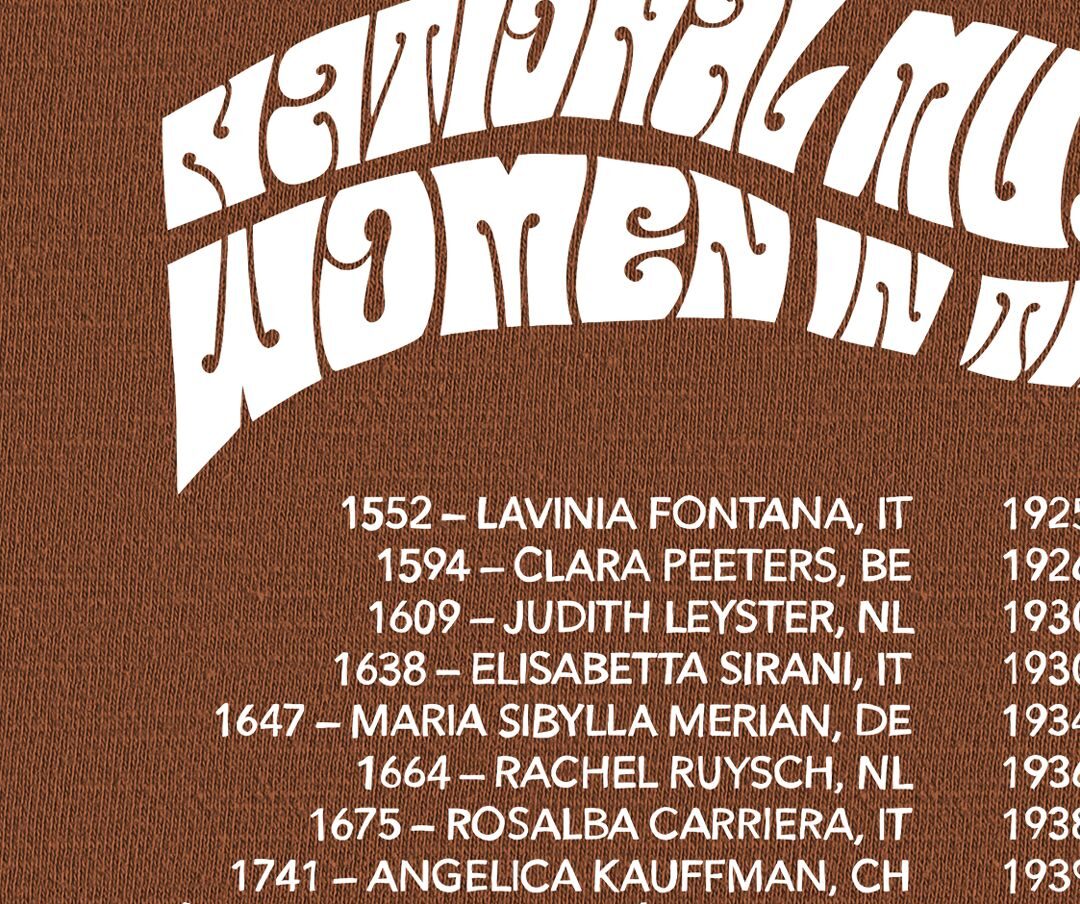 Which women artists inspire you and why?
So many! Corita Kent (1918–1986) is the first artist that comes to mind. I have always been a fan of her work, but I especially admire her as an educator. I have a framed poster of her Immaculate Heart College Art Department Rules (1965–1968), which I recommend all creatives read—they're full of wisdom.
Do you have any empowering advice for women in the arts?
Everyone suffers from imposter syndrome—some people are just better at hiding it than others. Also, no one knows what they are doing, which is kind of beautiful in my opinion. So go ahead and create!