October 8, 2021
10/8/21
Hyperallergic reviews Hung Liu: Golden Gate (金門), currently on view at San Francisco's de Young Museum. Interviews with the exhibition's curator Janna Keegan, artists Yulia Pinkusevich and Stephanie Syjuco, and art professor Mark Dean Johnson illuminate the impact Liu had on the Bay Area art scene. The artist died on August 7 at age 73.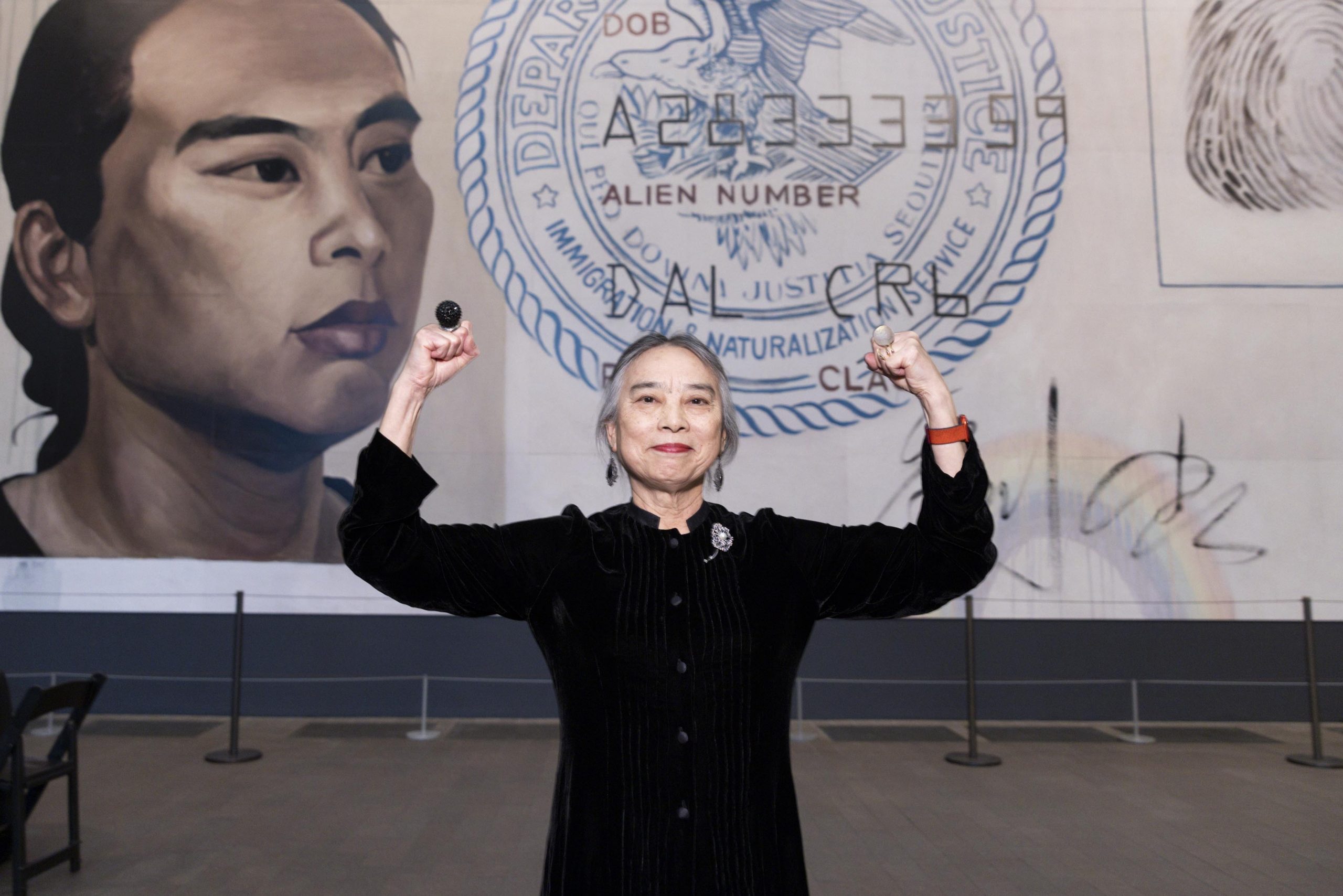 The de Young show, which explores migration, was inspired when the Chinese government canceled an exhibition of Liu's work that was scheduled to open in Beijing in 2019. Johnson reflected, "Her courageously powerful and ambitious work, with its foundation in human rights and compassion for laborers, brought new relevance to social realism." On view through March 13, 2022.
Front-Page Femmes
Sculptor Sandra Mujinga has won the Preis der Nationalgalerie, Germany's most prestigious award for young artists.
Artist Tania Bruguera has agreed to leave Cuba in exchange for the release of 25 prisoners; the artist accepted a position at Harvard University and used the opportunity to barter with the Cuban government.
The Guardian publishes a selection of winning works from the 2021 Female in Focus Award, which addresses the gender imbalance in photography.
The Brooklyn Museum and the Los Angeles County Museum of Art have jointly acquired 200 photographs by European women artists.
Artnet reviews Really Free: The Radical Art of Nellie Mae Rowe, currently on view at the High Museum in Atlanta.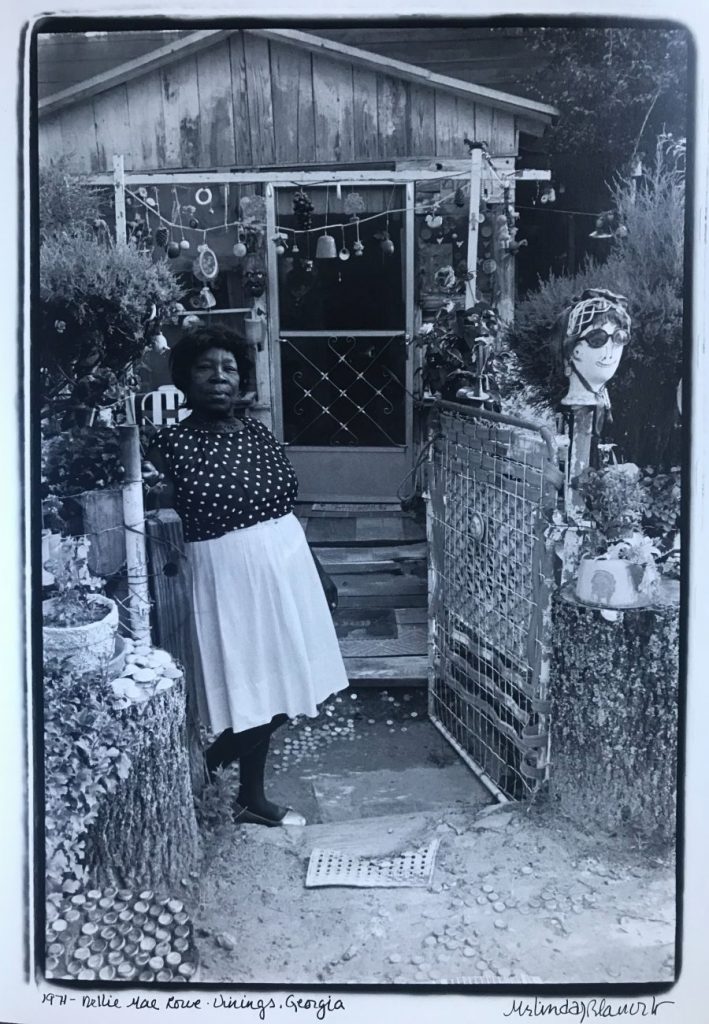 For a second year, artist Suzanne Brennan Firstenberg planted white flags in Washington, D.C., for each person in the U.S. who has died of COVID-19. The installation on the National Mall grew to more than 695,000 flags.
For Hyperallergic, Judith Brodsky examines the digital art climate and NFTs through the lens of women artists and feminist history.
The New York Times reviews a new book by art critic Jennifer Higgie that examines the role of trauma in the careers of women artists.
ARTnews goes behind the scenes of Victoria Dugger's summer exhibition at Sargent's Daughters, which featured paintings alongside hand-sewn soft sculptures arranged on antique chairs.
Hyperallergic profiles The Irregular Times, India's first print art and design newspaper, edited by artist Tarini Sethi.
Shows We Want to See
At the Fridman Gallery in New York City, Dindga McCannon: In Plain Sight presents a range of works spanning the 1980s to today and highlights the artist's multidisciplinary practice featuring mixed-media quilts, paintings, and sculpture. It is McCannon's first major solo exhibition in her five-decade career. The artist was a pillar of the influential African American art collective Weusi and later a co-founder (alongside Faith Ringgold and Kay Brown) of "Where We At" Black Women Artists, a collective affiliated with the Black Arts Movement. On view through October 17.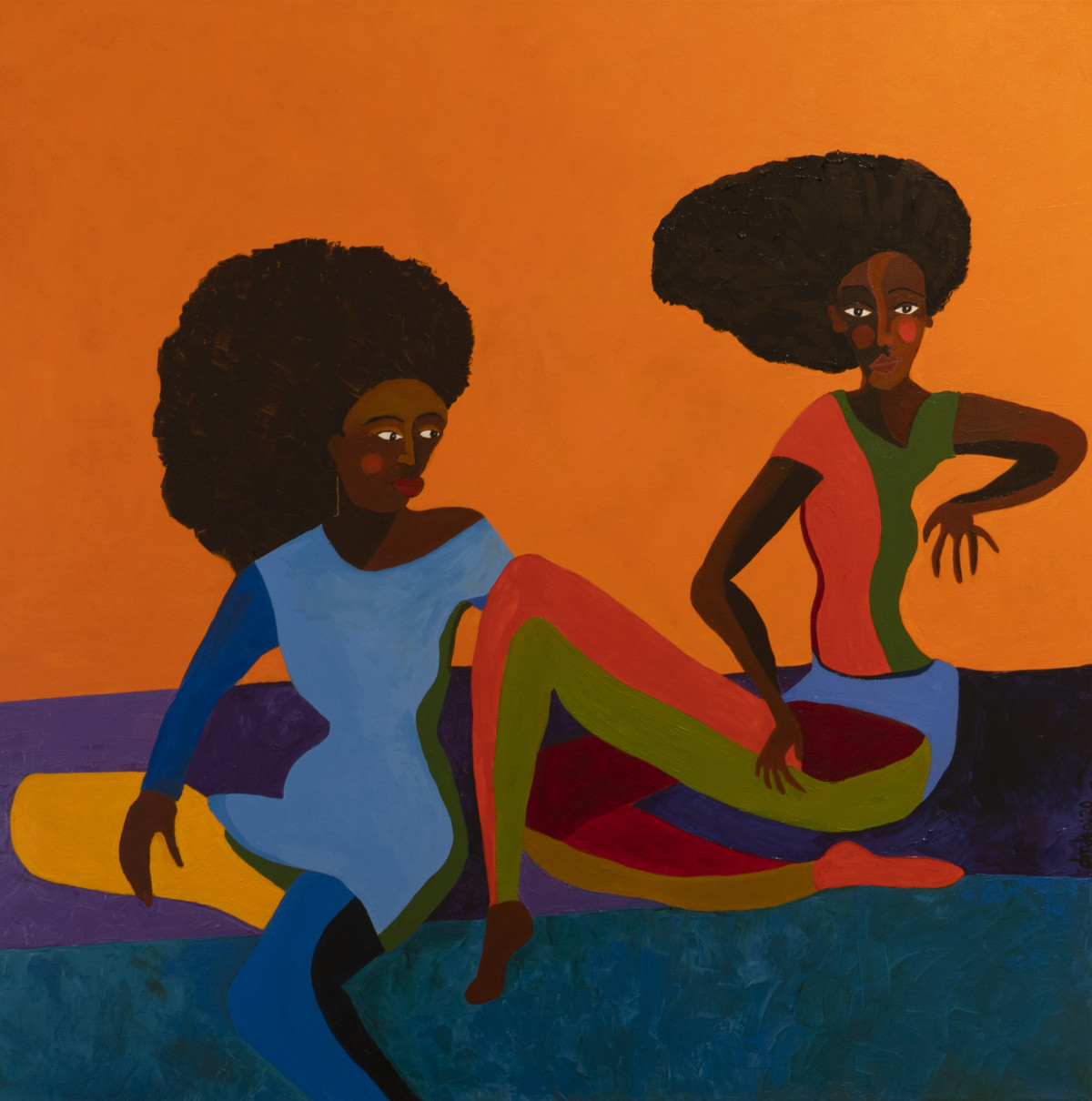 In a recent interview with Artforum, McCannon reflected on her life and career. She said, "People always ask me where I have been this whole time. I've been here all along. Whether through painting or weaving, I'm interested in telling stories of Black women who refuse to take no for an answer, who push the limits of what's possible." Cultured also recently interviewed the artist.