October 13, 2021
10/13/21
Impress your friends with five fast facts about Alma Woodsey Thomas (1891–1978), whose works Iris, Tulips, Jonquils, and Crocuses (1969) and Orion (1973) are part of NMWA's collection.
This fall and winter, cultural and educational institutions across Washington, D.C., celebrate Thomas's life and art with a variety of programs and a major exhibition at the Phillips Collection.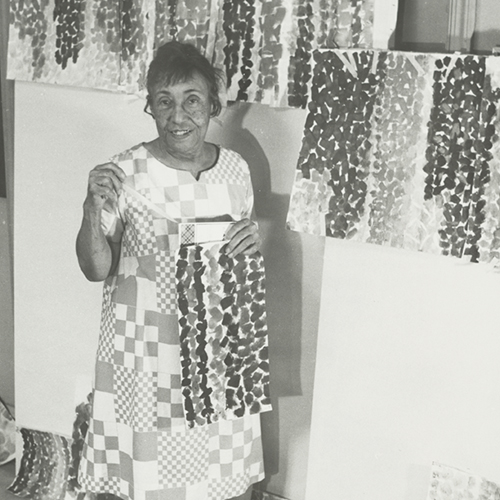 1. Leaving a Mark
In 1907, when Thomas was a teenager, she and her family moved from Columbus, Georgia, to Washington, D.C. Though she traveled elsewhere, the nation's capital remained home for the rest of her life. The Alma Thomas DC Heritage Tour connects her personal and professional experiences to significant sites throughout the city.
2. Change of Plans
In 1924, Thomas received the first bachelor's degree in fine arts from Howard University. Professor James V. Herring lured Thomas from the Department of Home Economics, where she was studying costume design, to his nascent Department of Art, where she became the first student of and graduate from the program.
3. The In Crowd
Thomas stayed connected to Howard University's art department after graduation. She served as the first vice president of the Barnett Aden Gallery—one of the first Black-owned private galleries in the United States—co-founded by Herring. She also created and critiqued work as a member of the Little Paris Group, a cohort of prominent D.C. artists established by professors Loïs Mailou Jones (1905–1998) and Céline Marie Tabary (1908–1993).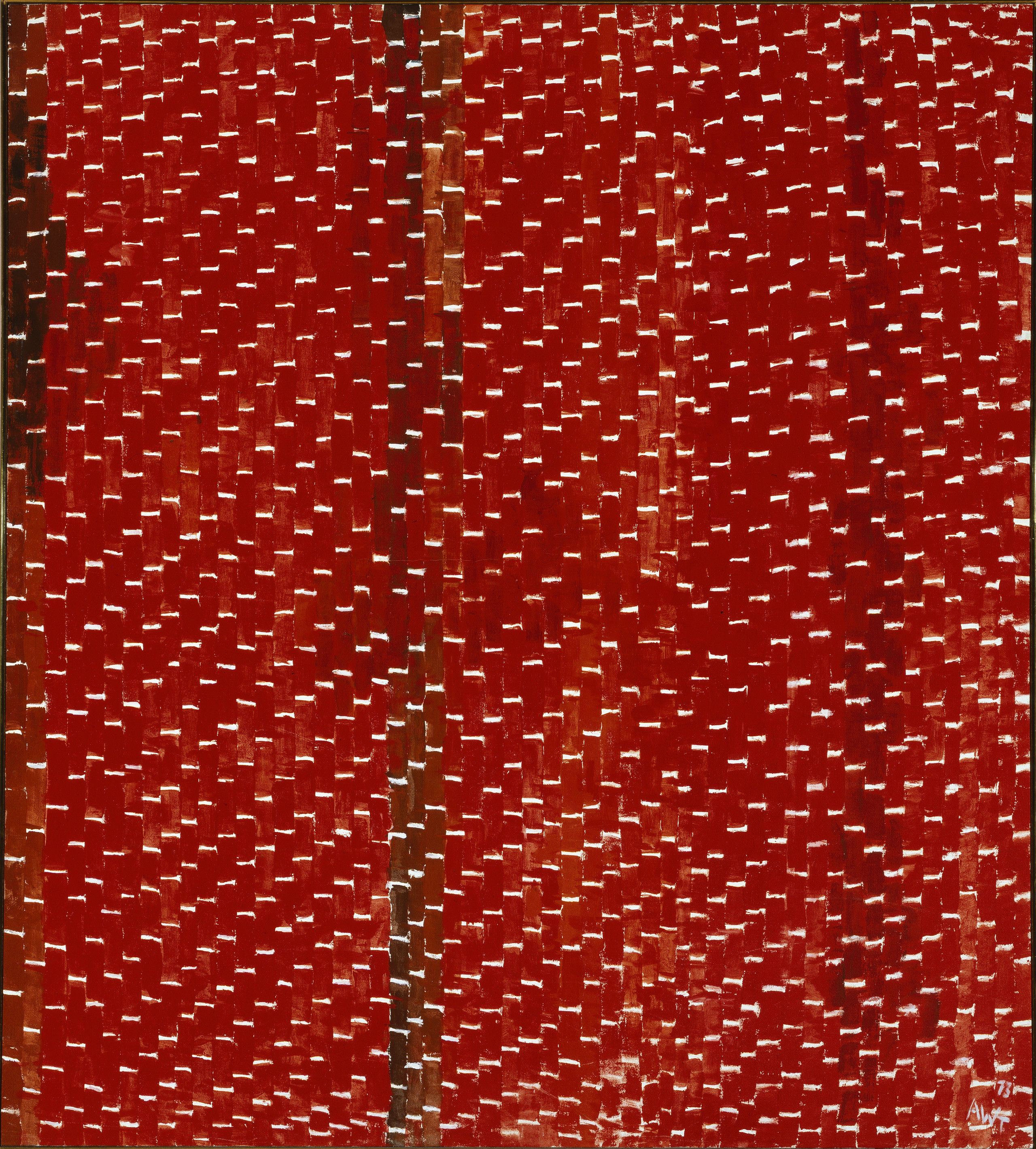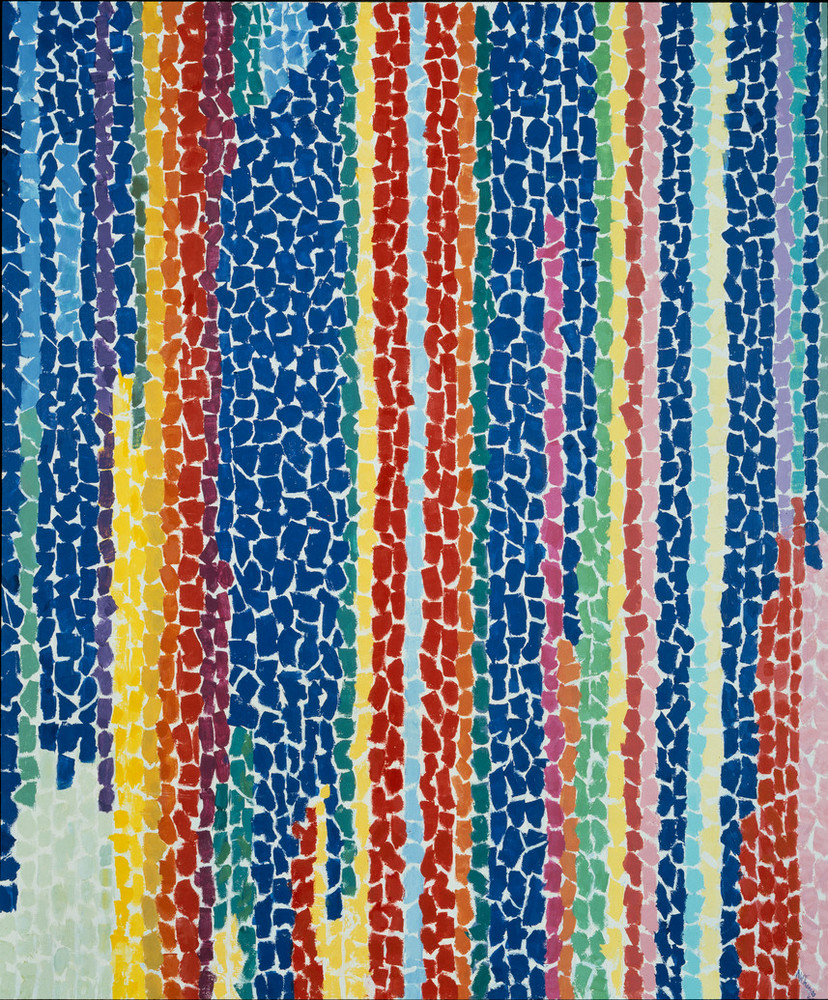 4. Multi-Hit Wonder
Though known for canvases covered in her signature "Alma stripes," Thomas's artistic output includes costumes, marionettes, sculptures, still lifes, portraits, and stripe-free abstractions. After attending the March on Washington for Jobs and Freedom in 1963, Thomas developed two sketches and a finished painting, which inspired a U.S. postage stamp in 2005.
5. Winds of Change
In 1968, the Black Emergency Cultural Coalition protested the absence of Black artists in the Whitney Museum's exhibition The 1930s: Painting and Sculpture in America. This activism eventually led to greater representation of Black artists in the museum's works on view and exhibitions, including Alma W. Thomas in 1972, the museum's first solo show featuring an African American woman artist.