February 4, 2016
2/4/16
Impress your friends with five fast facts about designer Eva Zeisel (1906–2011), whose work is on view in Pathmakers: Women in Art, Craft, and Design, Midcentury and Today through February 28, 2015.
Eva Zeisel (1906–2011)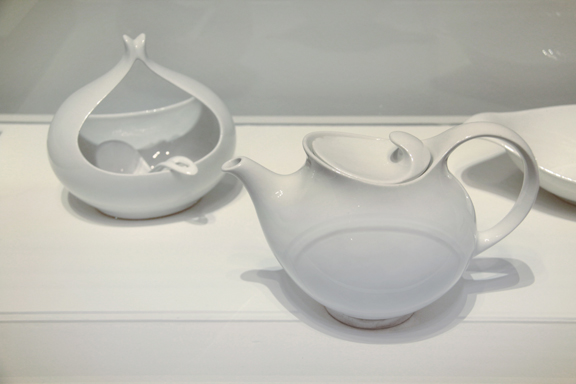 1. Journeywoman
Hungarian-born Zeisel made a name for herself in Germany and Russia before settling in America in 1937. Early in her career, she apprenticed with a master potter and became the first female "journeyman" in the Hungarian Guild of Chimney Sweeps, Oven Makers, Roof Tilers, Well Diggers, and Potters.
2. Hazing Before Glazing
Zeisel's Ted Talk recalled the "welcome" present she received on the first day of her job in a male-dominated Hamburg pottery shop. "Colleagues thoughtfully put on [my] wheel . . . a very nicely modeled natural man's organs." Zeisel's blasé removal of it from her workstation garnered the attention and respect of her coworkers.
3. For the Birds
While most of Zeisel's curvilinear designs recall the human body and intimate interpersonal interactions, she also created works that evoked Hungarian folk art birds.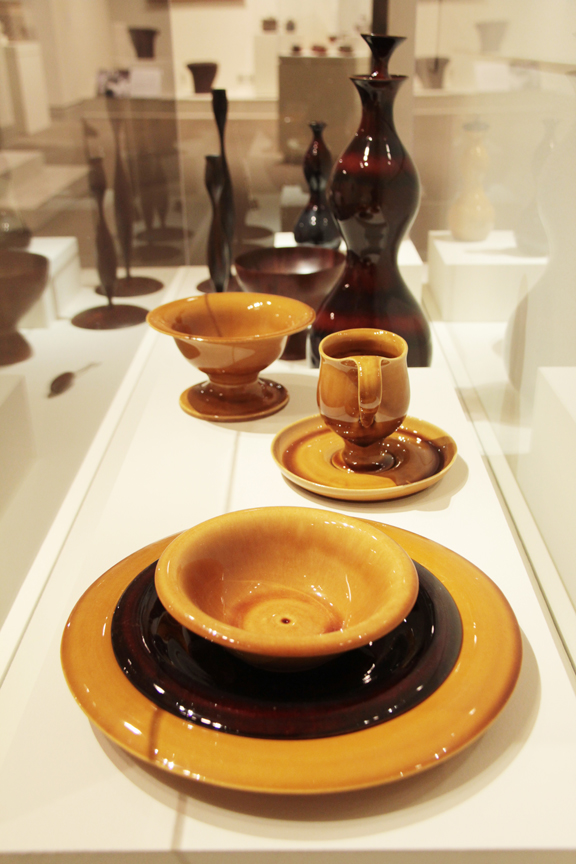 4. Household Name
In 1942, the Museum of Modern Art (MoMA) and Castleton China commissioned Zeisel to create modern china for mass production. Her resulting designs were featured in MoMA's first one-woman exhibition. Zeisel's works have since been sold by Red Wing Pottery, Hall China Company, Crate and Barrel, and Design Within Reach.
5. Shmoo Who?
 Zeisel's "Town and Country" line for Red Wing Pottery included biomorphic salt and pepper shakers sometimes referred to as "Shmoos." These pieces share the name and shape of cartoon creatures developed by Al Capp. Capp's Shmoos are gentle, low-maintenance beings who reproduce quickly and are considered delicacies.