May 26, 2022
5/26/22
Impress your friends with five fast facts about Lalla Essaydi (b. 1965) and her series Bullets and Bullets Revisited (2009–2014). Bullets Revisited #3 (2012) is part of NMWA's collection.
1. Artful Response
Moroccan-born Essaydi watched the Arab Spring unfold from the United States. Moved to create, she embarked on a series of photographs. "Bullets is about that violence projected on women, specifically physical violence during gatherings in the squares…I was not there…The only thing I could do is put it in my work and show the world what women were subjected to," the artist said.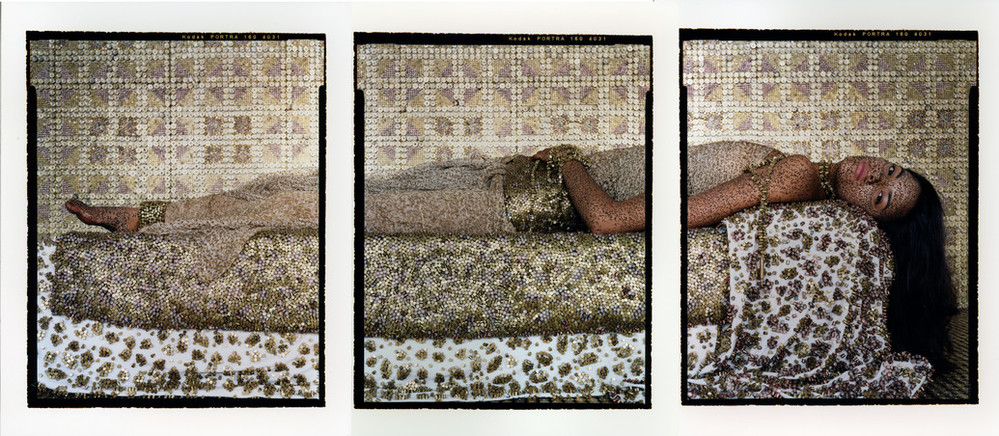 2. Setting the Scene
To create the silver-and-gold-encrusted elements in works such as Bullets Revisited #3, Essaydi and her assistants gather buckets of assorted bullet casings from shooting ranges in the United States. Then, they sort the .22 caliber shells; use specialized machines to cut, bore, and polish them; and weave them together with wire.
3. Model Behavior
At the center of the glittering scene in Bullets Revisited #3 is a model whose skin and dress are covered in henna, which Essaydi applies using a syringe. The artist often works with family acquaintances and they discuss, agree on, and rehearse all aspects of the image before the shoot. The multi-hour process—eased by music and storytelling—requires patience and stillness from Essaydi's collaborators.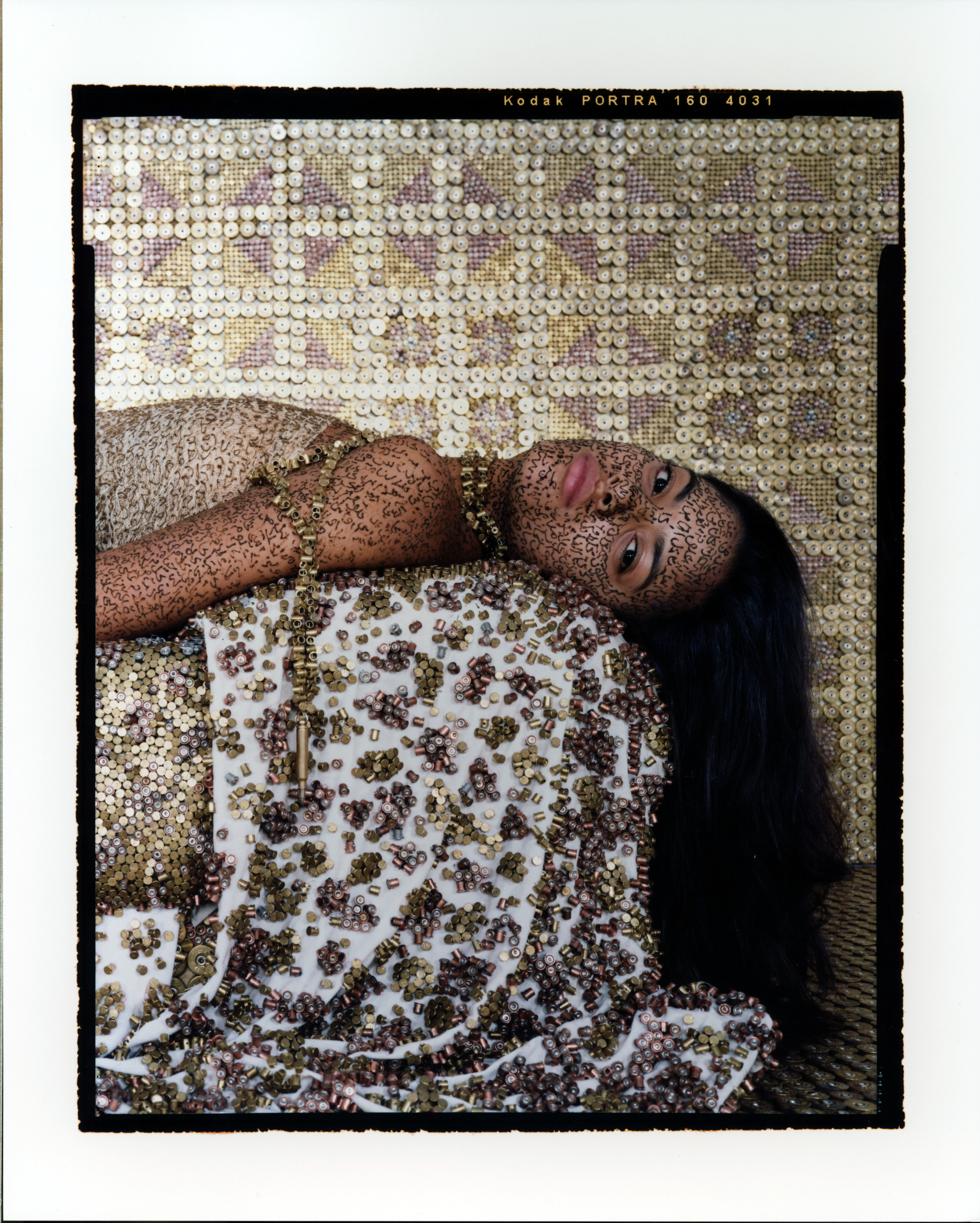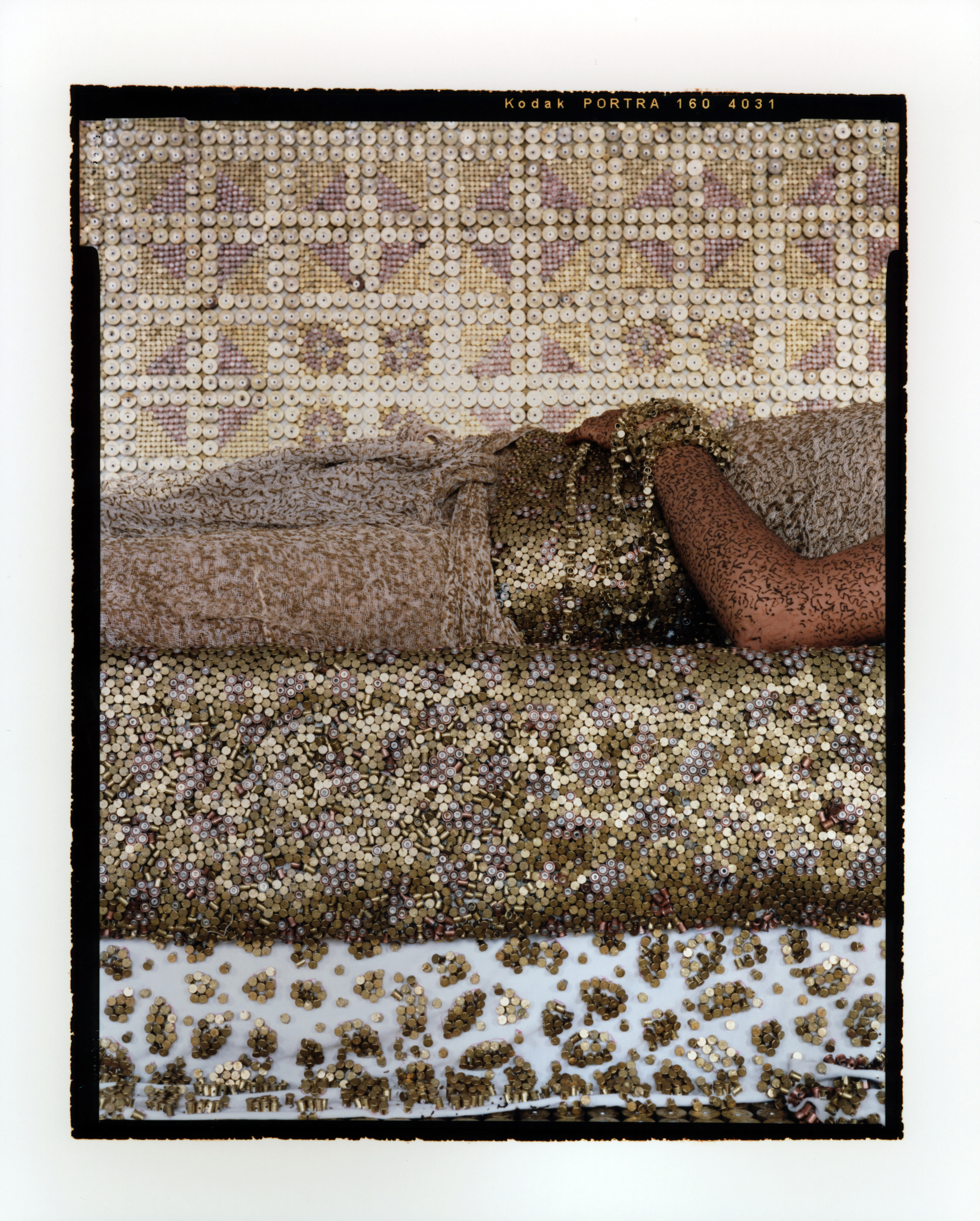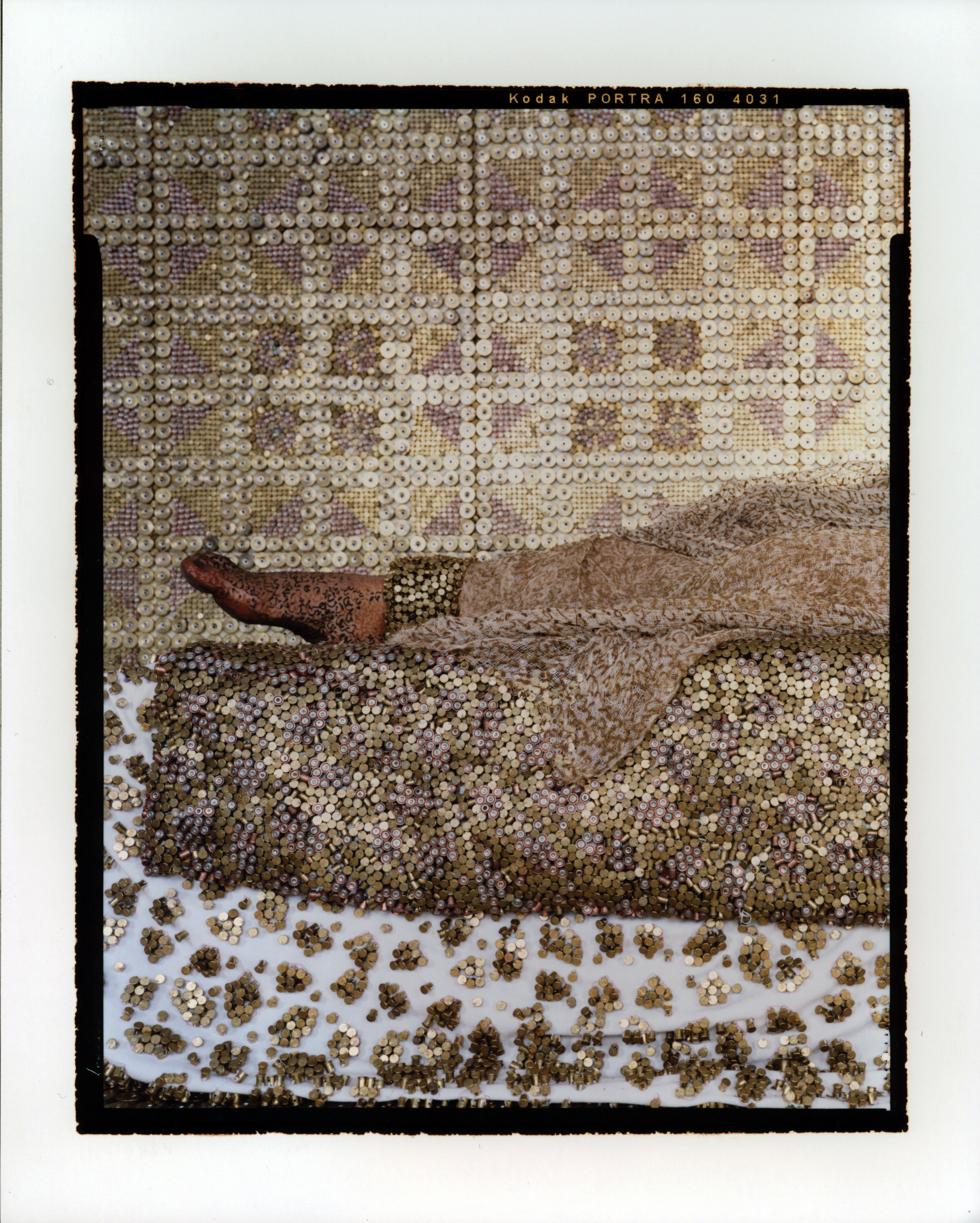 4. Blurred Lines
Essaydi's script combines the traditionally male art of calligraphy—which she taught herself—and the traditionally female art of henna painting. As she writes, Essaydi draws from her model's experiences as well as her own, though the intentionally illegible final product keeps the details private.
5. Bigger Picture
Essaydi admires 19th-century Orientalist paintings for their beauty —but not their false narratives. To challenge these representations, she identified three main themes, "the harem, the veil, and the odalisque," and adopted them throughout her work. Bullets Revisited #3 evokes the odalisque—a seductive female nude—but subverts the voyeuristic tradition with the segmented body and returned gaze.