May 20, 2022
5/20/22
The New York Times features figures "who are trying to transform the way we live" in their limited series Visionaries. This week, they highlight photographer Matika Wilbur, who is attempting to photograph every federally recognized tribe in the U.S. Wilbur, who is of the Swinomish and Tulalip peoples of coastal Washington, spent years on the road exploring contemporary Indigenous identity through portraits and oral histories — a series that the artist now calls Project 562.
Wilbur explains why collaboration is key to her portraits: "Each of the people that I photographed chose what to wear, where to be photographed, and which questions they wanted to answer. They share in the mission to change the way we see Native America."
Front-Page Femmes
The New York Times features the sculptures of British artist Veronica Ryan, who blends strange and common items to make sense of the world.
Frida Kahlo's estate is teaming up with Miami-based BTF Media to produce a television series based on the life and work of the artist.
Hyperallergic reviews Michelle Segre's exhibition Night Chorus, currently on view at Derek Eller Gallery in New York City.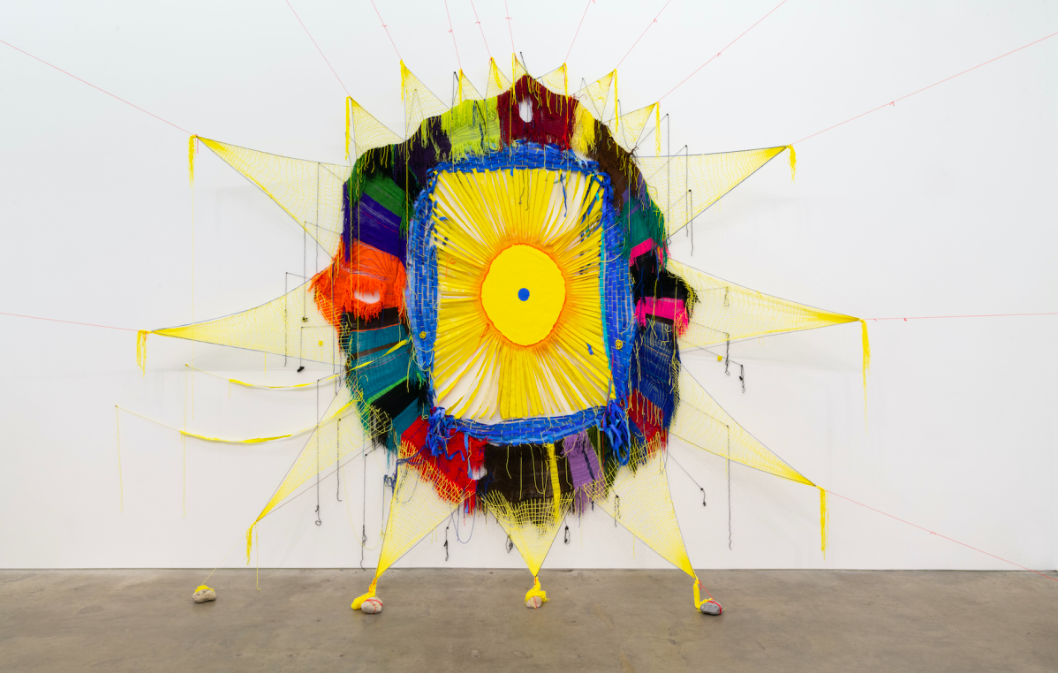 ARTnews reports that educator Colette Pierce Burnette will become the first Black woman to lead the Indianapolis Museum of Art at Newfields.
"If you could go somewhere, you probably wouldn't choose to come here." AnOther features artist Erinn Springer's photographs that capture the community spirit at the heart of Midwestern life.
Hyperallergic reports from the May 14 abortion rights protest in New York City, highlighting the artists and activists marching.
The Art Newspaper reports on Instagram's censoring of Louise Bourgeois's "sexual" fabric works.
Fifty years after Mahalia Jackson's death, friends and fans assess the legacy of a singer who took gospel mainstream and became as big as Beyoncé.
The Cut and the New Museum are partnering on a new speaker series. The inaugural panel discussed women, labor, and leadership, and was informed by Faith Ringgold's American People series, currently on view at the museum.
The Art Newspaper reports that nearly 60% of the works at Sotheby's The Now sale are by women artists, though they are still in the minority by value.
Suzi Gablik, an artist, author, and critic who penned the first English-language biography of René Magritte, has died at age 87.
A painting by Canadian folk artist Maud Lewis, which the artist once traded for a grilled cheese sandwich, just sold for 10 times its estimate at auction.
Shows We Want to See
At the Cleveland Museum of Art, The New Black Vanguard presents new perspectives on photography and the notions of race, beauty, gender, and power. Featured artists include Awol Erizku, Arielle Bobb-Willis, and Dana Scruggs. On view through September 11.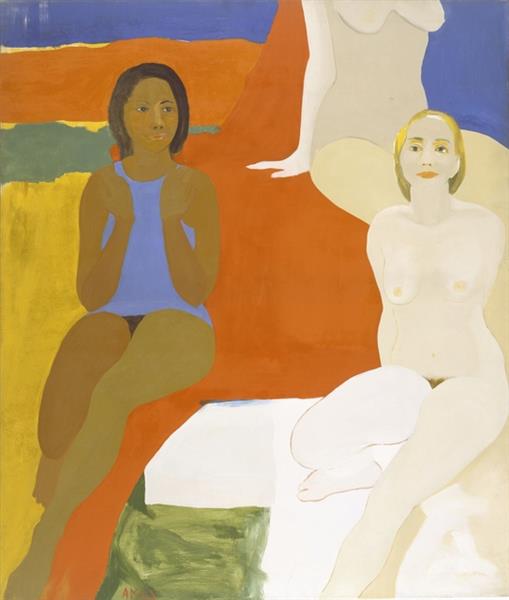 At the Modern Museum in Fort Worth, Texas, Women Painting Women features 46 female artists, including Alice Neel, Emma Amos, Jordan Casteel, and Jenny Saville, who choose women as subject matter in their works. NPR writes about the female gaze in this new exhibition. On view through September 25.