June 1, 2022
6/1/22
Impress your friends with five fast facts about Marie Laurencin (1883–1956), whose work is in NMWA's collection.
1. A Star Student
Encouraged by her single mother, Laurencin immersed herself in French culture, music, and art. This parental support enabled her to study art formally. Laurencin attended china painting school in Sèvres, a locale known for its porcelain production, before putting brush to canvas at Académie Humbert in Paris's eclectic Montmartre neighborhood.
2. Pretty in Pink
Laurencin's work typically features a subdued palette of pastel hues, along with pale figures with dark, piercing eyes. She selected and softened elements from Rococo, Fauvism, and Cubism, among other styles, creating a distinct avant-garde hybrid. Repeating motifs include music, historic icons, animals, and young women interacting in idyllic settings.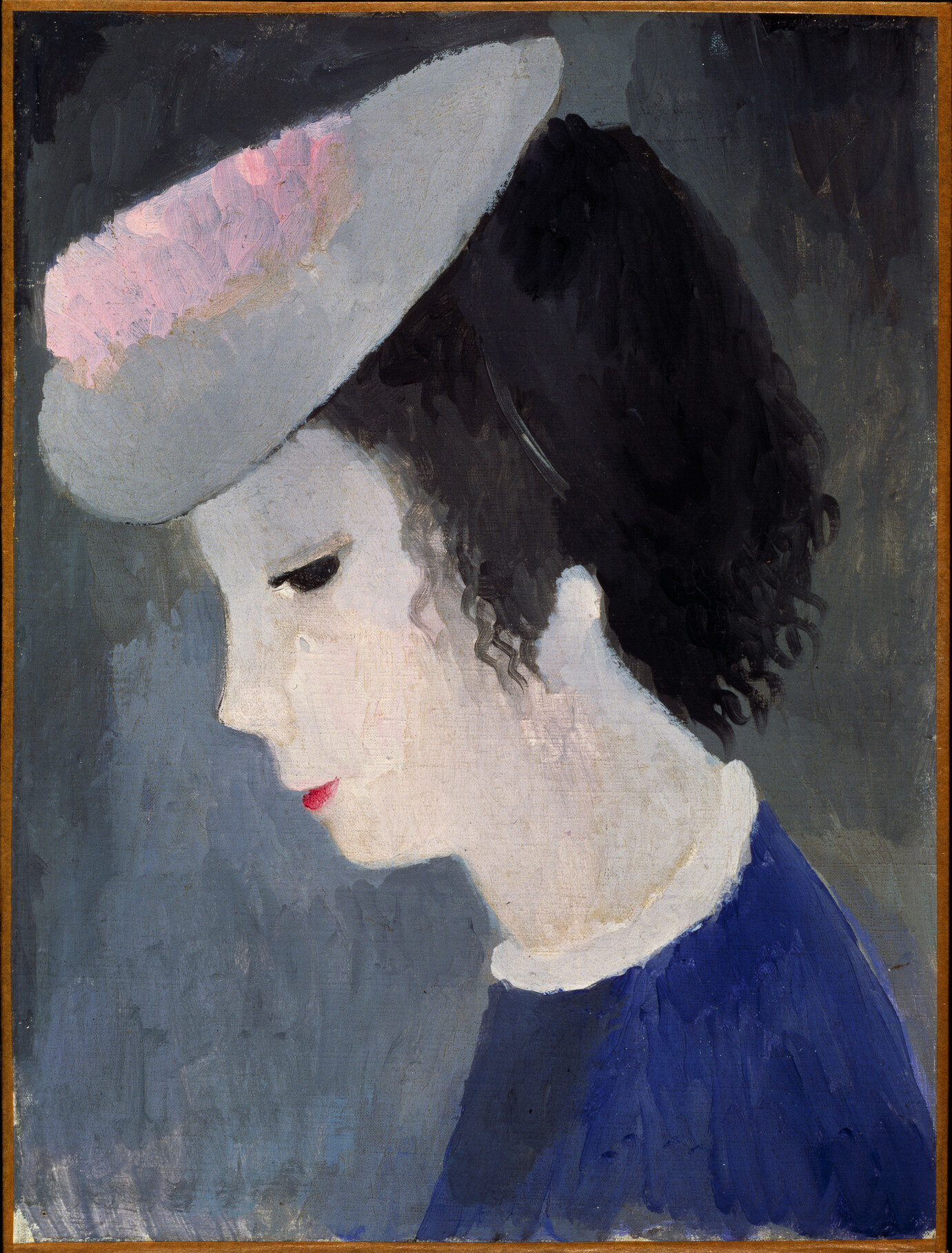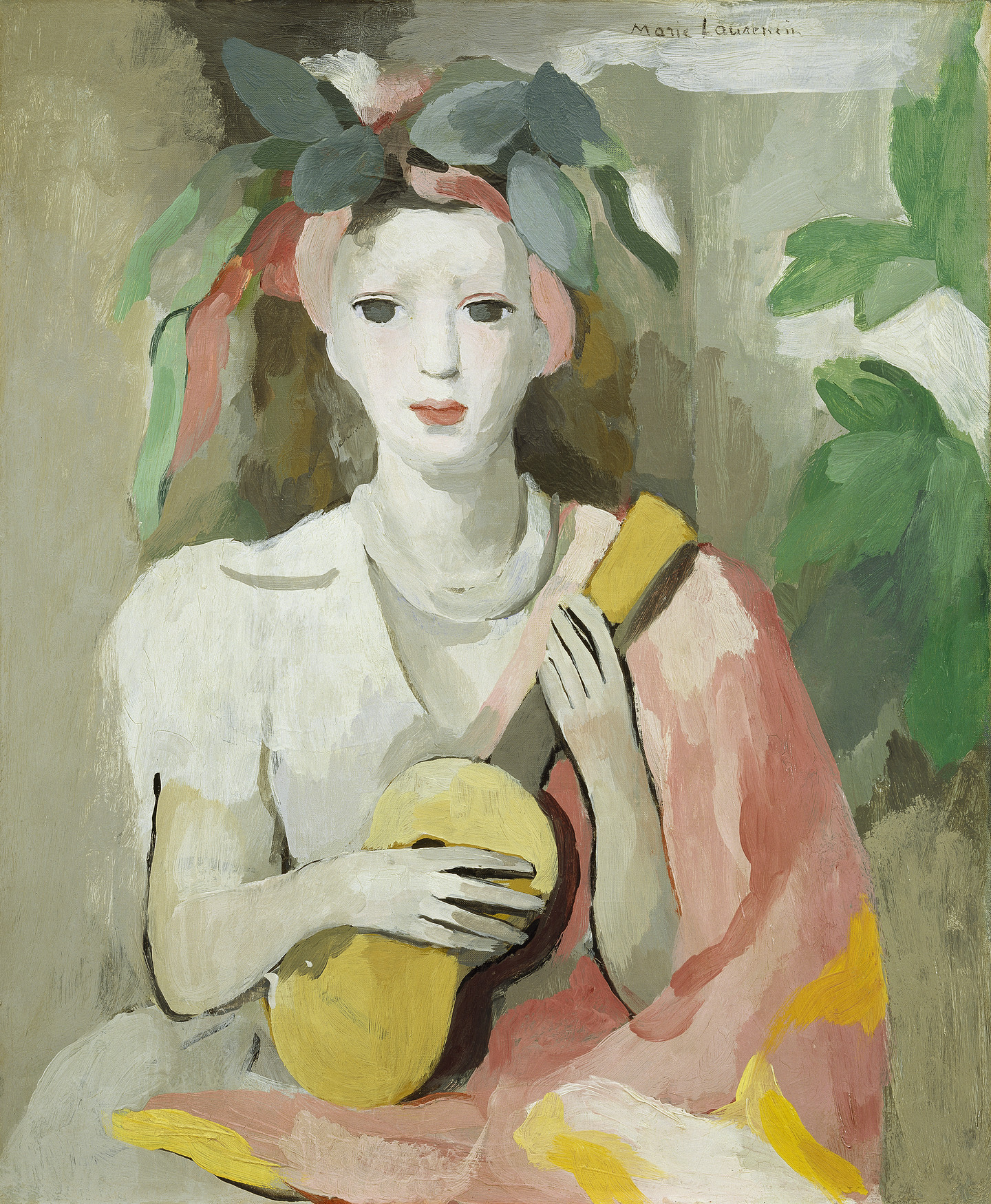 3. On Stages and Pages
Broadening her reach, Laurencin collaborated with creatives in the performing and literary arts. She designed scenery, costumes, and the curtain for the Ballets Russes's 1924 production of Les Biches (The Does). In the 1930s, she illustrated Lewis Carroll's Alice in Wonderland (1930) and Katherine Mansfield's The Garden Party and Other Stories (1939).
4. Bosom Buddies
Laurencin, along with playwright and self-proclaimed lesbian salonnière Natalie Clifford Barney (1876–1972) and Barney's partner, artist Romaine Brooks (1874–1970), played significant roles in Paris's lesbian counterculture in the 20th century. Though Laurencin had romantic relationships with men and women, she mentioned her "preference for women."
5. Shattering Expectations
Though her style and subjects have been categorized as conventionally "feminine," Laurencin is celebrated for challenging notions of womanhood and femininity. She lived an unapologetically bohemian, bisexual lifestyle, cultivated and contributed to all-female social circles, and created women-only worlds.