June 3, 2022
6/3/22
Artsy features Ukrainian artist Lika Volk, who reclaims displaced objects and histories in her imaginative performance and fashion works. In a recent interview, she said, "Fashion is a history of feeling awkward, and it is so close to art because I believe that artists have to explore feeling awkward."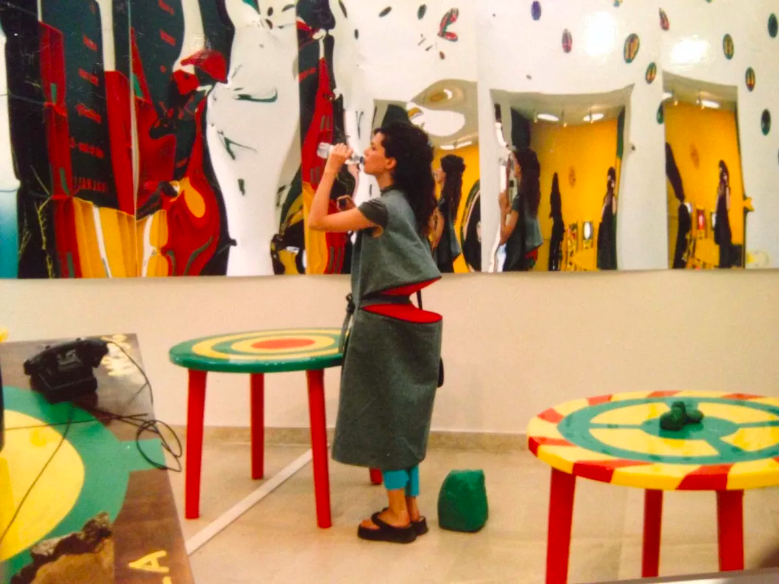 Volk's interest in awkwardness stems from her own experiences of displacement as a Ukrainian growing up in the Soviet Union. This fractured upbringing, during which she felt othered within her homeland, shapes the artist's social practice today.
Front-Page Femmes
Art historian, artist, and curator Samella Lewis, who played a vital role in shepherding the work of Black artists into the canon of American art, has died at age 99.
Hyperallergic reviews Mary Beth Edelson: A Celebration at David Lewis Gallery, a compact presentation of Edelson's biodiverse feminist art.
Artnet interviews artist Cornelia Parker, who is currently the subject of a retrospective at Tate Britain.
Artsy explores how Alma Thomas became a formative painter of Abstract Expressionism. Her work will be included in a forthcoming group exhibition at the Hirshhorn Museum in Washington, D.C.
Curator and art historian Aindrea Emelife discusses her New York exhibition Black Venus, which traces the legacy of Black womanhood through the work of artists including Zanele Muholi, Kara Walker, Maud Sulter, Josephine Baker, and Mickalene Thomas.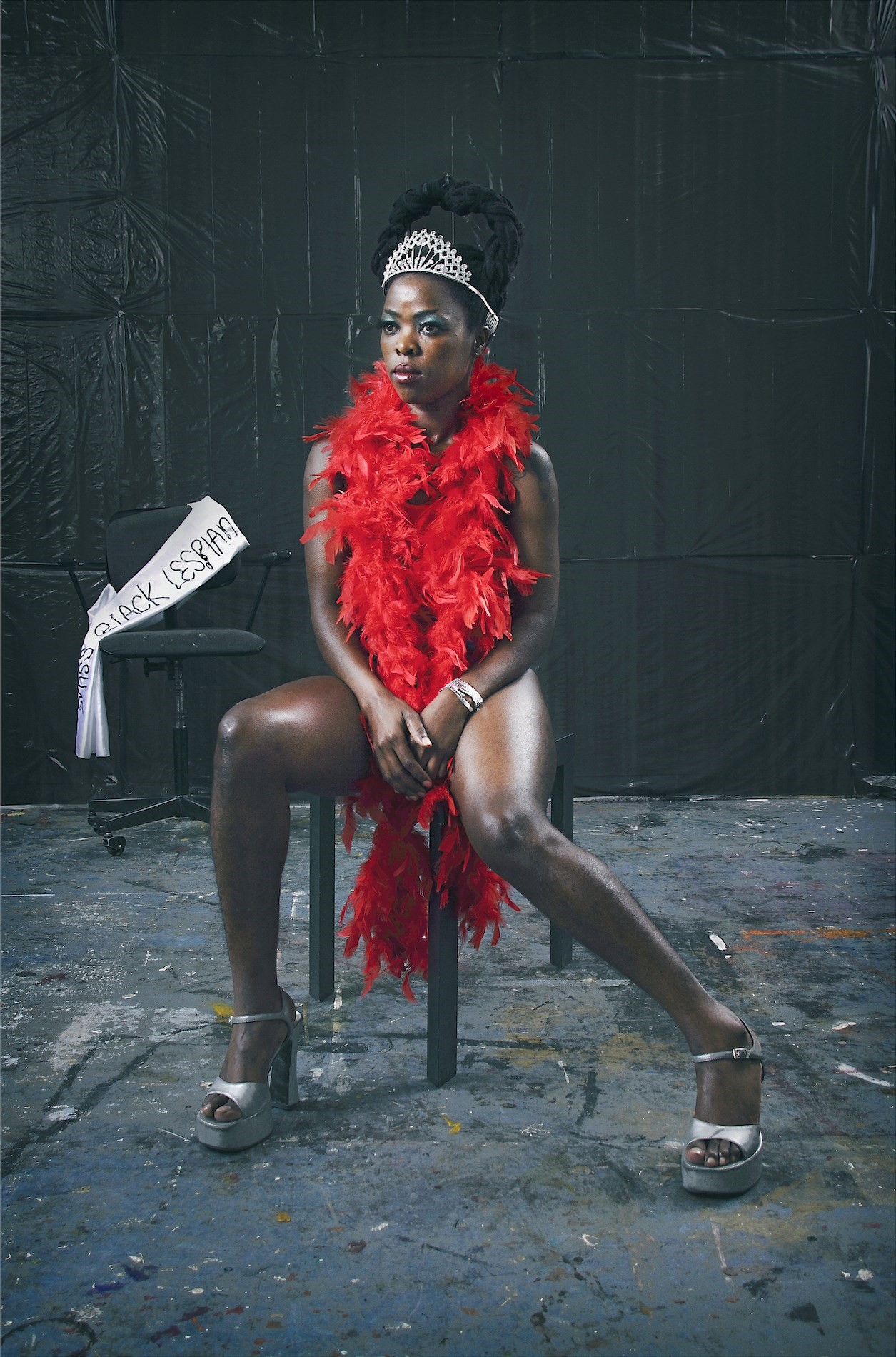 Hyperallergic examines a new exhibition that focuses on Eva Hesse's works on paper, highlighting the role of drawing in the sculptor's process.
The Guardian reviews Tracey Emin: I Lay Here for You at Jupiter Artland in Edinburgh.
Artsy reviews Etel Adnan's current retrospective at Amsterdam's Van Gogh Museum, which pairs 10 of Van Gogh's paintings with 70 works by Adnan.
Hyperallergic spotlights photographer Malcolm Varon, whose 1977 color portraits of Georgia O'Keeffe are currently on view at the Georgia O'Keeffe Museum in Santa Fe.
The French auction house Artcurial will offer a series of never-before-seen photographs by artist Dora Maar at auction next month.
Hyperallergic reviews Kelly Reichardt's new film Showing Up, which features actor Michelle Williams as a sculptor who's constantly driven to distraction.
The New York Times features landscape architect Julie Bargmann, who focuses on contaminated and forgotten urban sites.
Art in America interviews Emma Wolukau-Wanambwa, Tiffany Sia, and Sky Hopinka, three artist-filmmakers leading the next wave of anticolonial cinema.
Shows We Want to See
At Raleigh's Contemporary Art Museum, Malik: Sovereign of Faith is the first solo museum exhibition by North Carolina artist Lakea Shepard. Featuring the artist's signature sculptural masks, the exhibiton spotlights the aesthetics and traditions of African Art and its intersections with contemporary culture. On view through August 29.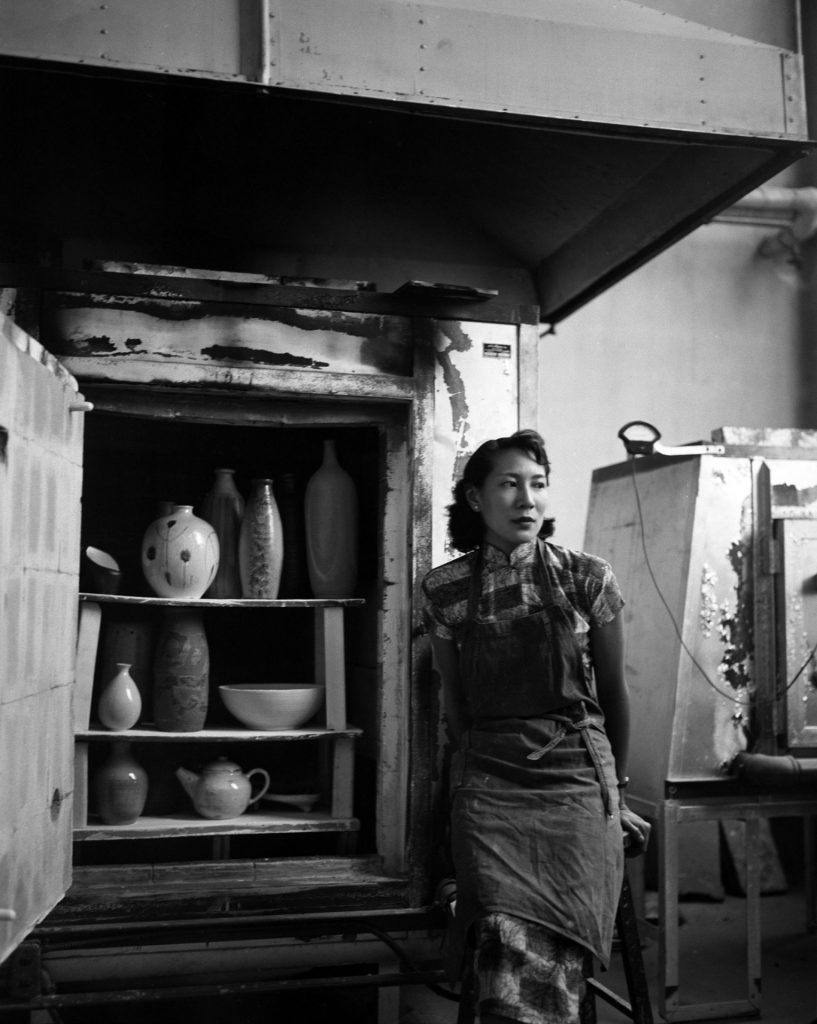 Katherine Choy: Radical Potter in 1950s New Orleans, at the New Orleans Museum of Art, is the first presentation of Choy's ceramics in the city since 1959. In her short career, Choy was a national leader in evolving ceramics from utilitarian objects into the purview of expressive fine art. On view through April 23, 2023.