July 31, 2018
7/31/18
The fifth installment of NMWA's Women to Watch exhibition series, Heavy Metal, is presented by the museum and participating national and international outreach committees. The exhibition showcases contemporary artists working in metal, including those who create sculpture, jewelry, and conceptual forms. Heavy Metal engages with the fluidity between "fine" art, design, and craft, whose traditional definitions are rooted in gender discrimination.
Heavy Metal—Women to Watch 2018
Artist: Serena Porrati
Nominating committee: Gli Amici del NMWA (Italy) / Consulting curator: Iolanda Ratti, Museo del Novecento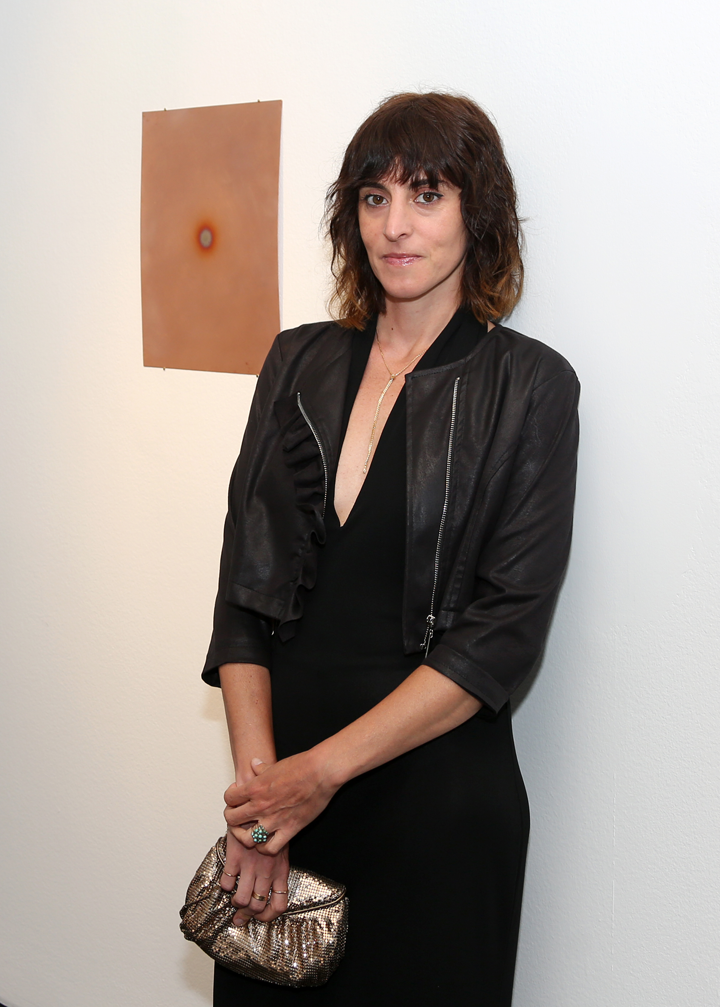 1. What do you like best about working with metal?
During my masters in Art and Science at Central Saint Martins I spent most of my time in the metal workshop, where I quickly got involved in welding. I was attracted by the physicality of the work. Metal requires your mind but also your muscles.
I'm excited by the speed of welding and by the possibility of building heavy structures in only a few hours. I also appreciate metal's intrinsic properties. I realized that I wasn't interested in using metal to represent something. I was using it to study and question its own materiality, establishing a discourse with it.
2. How do your works on view in Heavy Metal fit into your larger body of work?
The works presented here are not fixed or defined, rather they evoke their own history or a discourse. They constantly question their own origin and destiny.
I don't see the metals as a passive stuff. As theorist Jane Bennett states, this habit of parsing the world into dull matter (it, things) and vibrant life (us, beings) is a "partition of the sensible." The quarantines of matter and life encourage us to ignore the vitality of matter and the lively powers of material formations.
3. As an artist, what is your most essential tool? Why?
I use heat as a brush, as a process of transformation, and a tool to operate. By mimicking geological and industrial processes, engaging with ideas of control and chance, working with metal and heat, I mark a trajectory between the organic and the inorganic, the animate and inanimate, life and non-life, the raw material and the artifact. It's an attempt to evade binary categories of thought.
4. Who or what are your sources of inspiration and influence?
Science, nature, and the forest outside my house, but also the heavy cargo airplanes that fly over my house inspire me. I enjoy reading and listening to contemporary philosophers, including Donna Haraway, Elisabeth Povinelli, John Zerzan, Hannah Tzing, and Jane Bennett—and also their predecessors, Tommaso Bruno, Spinoza, Nietzsche, Thoreau, Darwin, Adorno, and Deleuze.
5.What is the last exhibition you saw that you had a strong reaction to?
Carta Canta was a collective show held at Il Foglio, a printing workshop in Milan where etchings from great masters of art history were exhibited alongside works by contemporary artists.
Visit the museum to see Heavy Metal, on view through September 16, 2018. Hear from more of the featured artists through the online Heavy Metal Audio Guide.