March 18, 2019
3/18/19
NMWA's annual #5WomenArtists campaign calls attention to the fact that women artists remain underrepresented—and their work undervalued—in the art world. Since 2016, more than 11,000 individuals and 1,000 organizations have participated. This year, we asked cultural institutions to commit to actions that will advance gender equity in the arts.
Hear from Dr. Valerie Paley, senior vice president, chief historian, and director of the Center for Women's History (CWH) at the New-York Historical Society Museum & Library (NYHS), about her institution's commitments—and get inspired to make your own.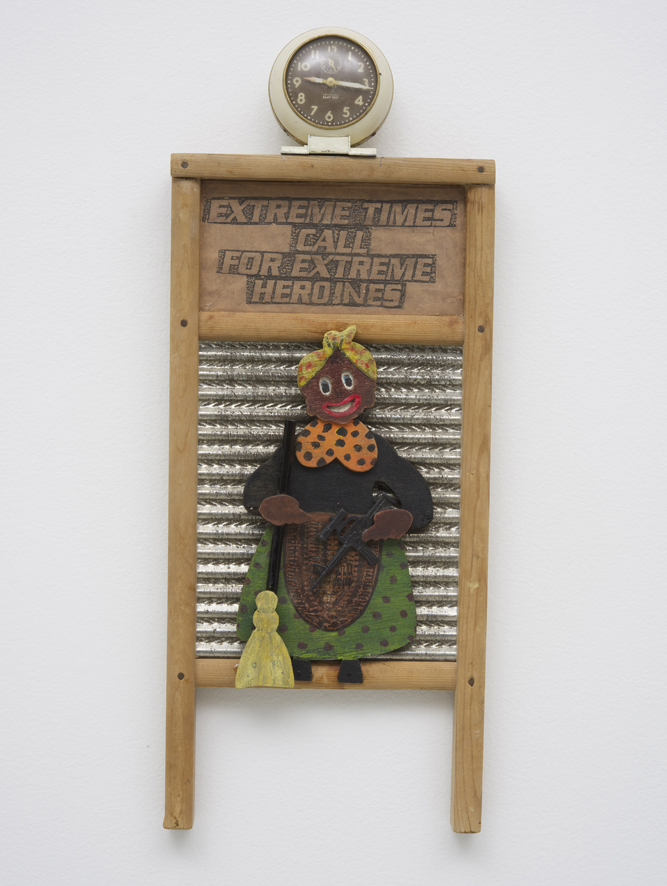 Is this the New-York Historical Society's first year participating in #5WomenArtists?
In previous years we have shared social media posts for #5WomenArtists during Women's History Month, but this is the first year we are committed to participating throughout the year via our pledged actions. We're excited to introduce our audiences to some incredible women artists they might never have heard of.
Why is the #5WomenArtists campaign important to the New-York Historical Society?
Every month is Women's History Month at the CWH, as our scholars are continuously working to amplify the stories of women who have been forgotten or undervalued in history. This year in particular, many of the exhibitions and programs at both the CWH and the museum focus on women artists—a group largely underrepresented, particularly women artists of color.
#5WomenArtists allows figures like Augusta Savage, for example, to reach a wider audience. She was an influential artist, educator, and community organizer during the Harlem Renaissance. But little of her work survived, and she has gone largely unacknowledged.
Tell us about your pledged action(s).
NYHS will mount four exhibitions throughout 2019 that highlight the work of women artists. NYHS artist-in-residence Bettina von Zwehl is featured in Meditations in an Emergency, on view through April 28; Betye Saar: Keepin' It Clean is on view through May 27; Augusta Savage: Renaissance Women opens May 3; and LIFE's Women opens June 28.
We will also share stories of women artists on our blog, Women at the Center, and in our public programs. This spring, we will showcase products exclusively by women artists, makers, and designers through our Designing Women Market at the NYHistory Store.
Which women artists will you be highlighting? Can you share any fun facts about them or their art?
We are excited to showcase the artists in our four exhibitions, as well as six women photographers from LIFE magazine's vital years who have gone largely unacknowledged. I am thrilled to exhibit the work of 92-year-old Saar, who has used her art to express the themes of racial justice and feminism. Although Saar is well known, no large museum in New York City has ever given her a full retrospective, so this show is a great step in the right direction.
Also, in our permanent Gallery of Tiffany Lamps, we highlight the work of Clara Driscoll, Louis C. Tiffany's head designer, who managed a team of more than 30 women glass-cutters. Their work was critical to the success of the Tiffany lamp.
Some critics have called the renewed focus on women artists a "trend"—from your institutional perspective, how will you maintain the energy of this initiative beyond March?
The CWH's commitment to honoring and expressing women's influence on society, politics, and culture is ongoing. In a larger sense, I would hardly call this a "trend," but rather, a correction. Year-round, our exhibitions in the Joyce B. Cowin Women's History Gallery feature a rotation of shows that cover not only women's history, but women's artistic output.