April 10, 2020
4/10/20
Hyperallergic reports on the efforts to decorate hospital ICUs with encouraging posters. Led by artist Elizabeth Jaeger and Cady Chaplin, a nurse at Manhattan's Lenox Hill Hospital, the campaign invites artists to submit their uplifting works via Google drive. So far, more than 70 artists have participated.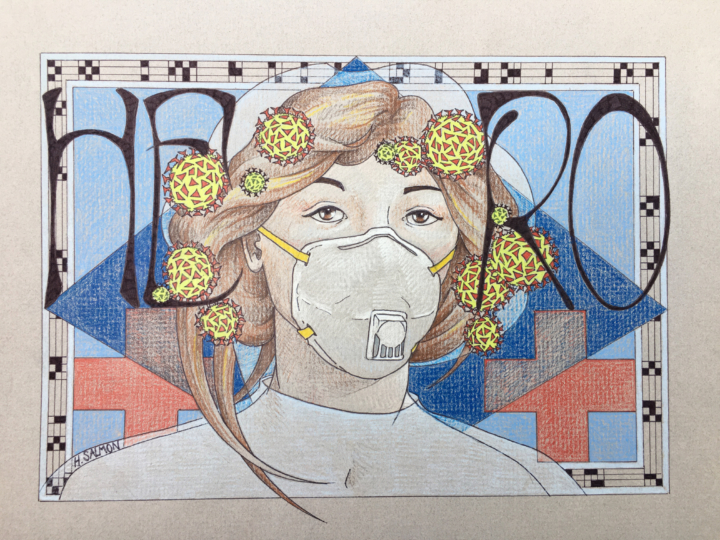 The illustrations, paintings, and digital edits are installed in hospital breakrooms by Chaplin, who has been able to print large adhesive copies with the help of Wallpaper Projects, a Brooklyn design studio volunteering their services. Jaeger said, "I know for Cady it's a welcomed distraction for the overwhelming fear that accompanies her job right now."
Front-Page Femmes
Artist and writer Helène Aylon has died at age 89 from COVID-19; Aylon's work focused on the intersection of feminism, Judaism, pacifism, and environmental justice.
The New Yorker interviews writer Fran Lebowitz on growing old, life in quarantine, and the sadness of seeing her city shut down.
Marlo Pascual has died at age 48 from cancer; she used found images and objects in "playful and menacing theatrical displays that mix photography and sculpture."
Vanity Fair profiles writer, director, and producer Issa Rae ahead of the upcoming season of her HBO hit show Insecure.
Artnet reports on the miniature clay dream homes made by artists, architects, and designers in response to Eny Lee Parker's Clay Play contest.
The Los Angeles Times profiles five artists who are working under quarantine, including Tanya Aguiñiga, Monica Majoli, and Sandy Rodriguez.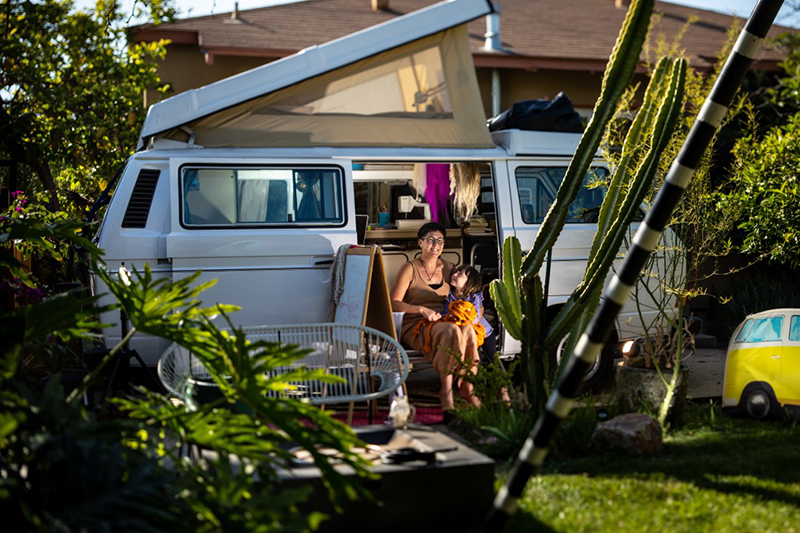 The Washington Post features­ Lee Krasner and her painting Celebration (1960) in its series "Great Works, In Focus."
Laura Raicovich has been named interim director of the Leslie-Lohman Museum of Art, which is devoted to queer art, in New York City.
The Art Newspaper interviews Zoe Whitley, the new director of London's Chisenhale Gallery.
Hyperallergic profiles Viola Frey, rounding up a collection of interviews, archival materials, and video on the artist.
Slate interviews author Veronica Roth on feedback, antagonists, and moving away from YA fiction.
Colossal explores Frances Priest's meticulous ceramics; the artist also created a free coloring book for download.
Shows We Want To See—Online Edition
Zoya Cherkassky's exhibition Lost Time is on view at the Fort Gansevoort gallery's website. The artist, in quarantine at her home in Tel Aviv, has created a new series of melancholic paintings on paper that evoke pre-World War II Jewish life—but feel "simultaneously contemporary." The New York Times published excerpts of a conversation between Cherkassky and the show's curator, Alison Gingeras.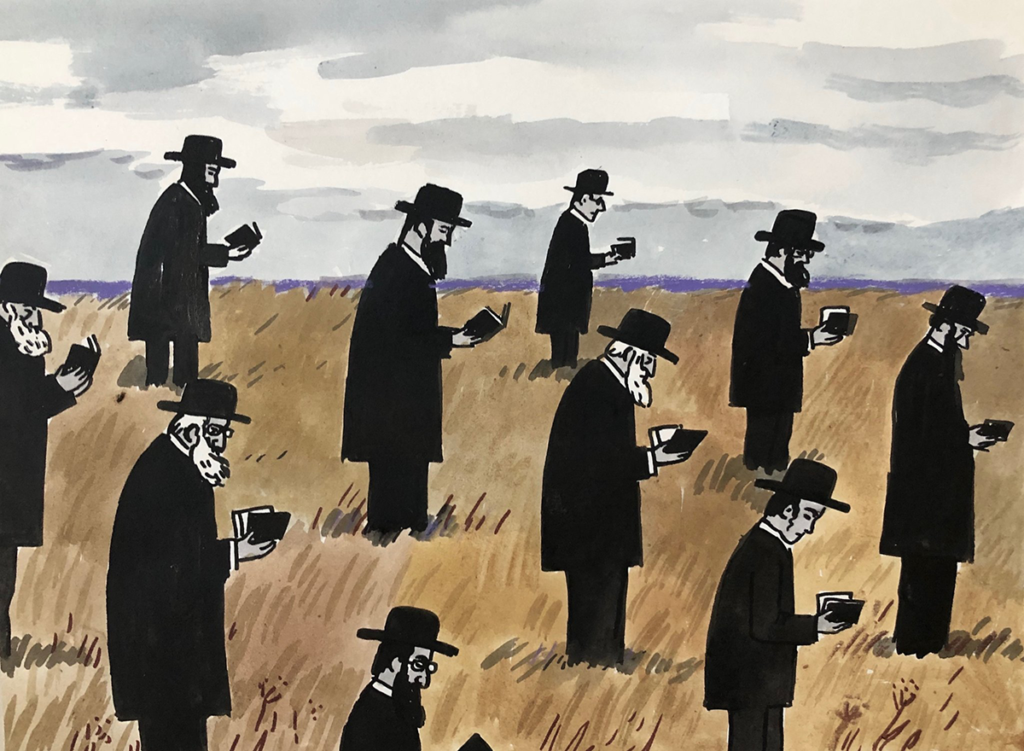 Shirin Neshat's latest exhibition, Land of Dreams, is on view at the Goodman Gallery London website. The exhibition comprises photographic portraits and two video installations that converge to present a portrait of contemporary America under the Trump administration.