April 6, 2018
4/6/18
Using 20th-century documentary photography from a helicopter, LaToya Ruby Frazier captures the city landscapes of Memphis, Chicago, and Baltimore to explore Martin Luther King Jr.'s legacy.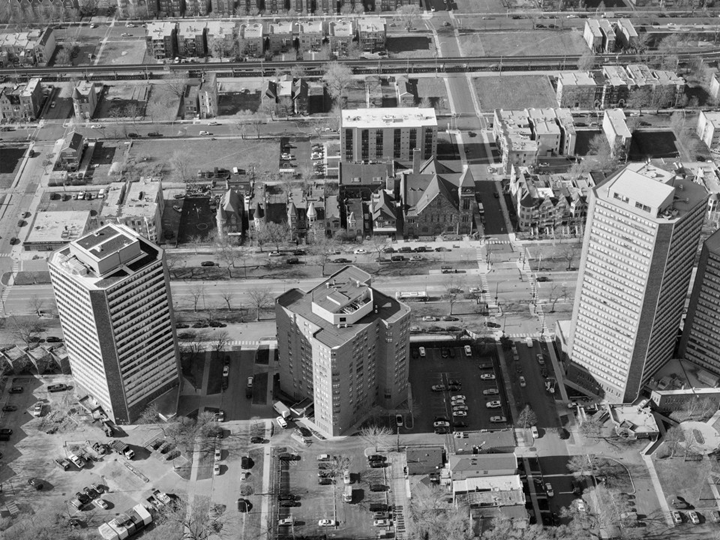 The Atlantic released special coverage for the 50th anniversary of King's death, including highlights from Frazier's project. Although King was assassinated in Memphis, Frazier explores how his death also influenced the way the cities of Chicago and Baltimore are physically structured.
Front-Page Femmes
Feminist artist Judy Chicago will release a limited edition collection of plates inspired by The Dinner Party.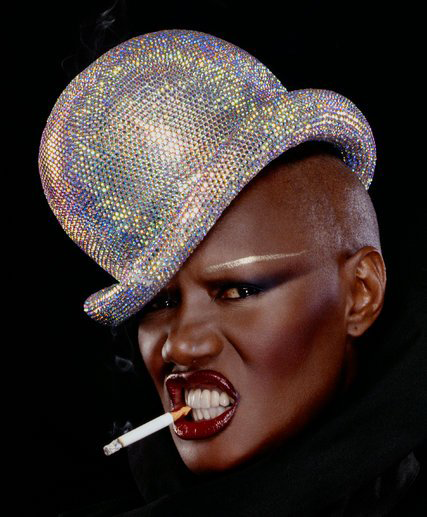 The documentary Grace Jones: Bloodlight and Bami "traces nearly five years in the life of the singular vocalist, unparalleled stage goddess, fashion renegade and general paragon of the fabulous life, who will be 70 in May."
Joy McCullough's book Blood Water Paint uses 400-year-old court transcripts to re-create Baroque artist Artemisia Gentileschi's rape trial.
Meg Wolitzer's book The Female Persuasion "asks how women (and the men they love) should navigate their lives."
The Art Newspaper explores Asia's male-dominated art scenes.
artnet highlights the gender pay gap in the U.K.'s auction houses and museums.
Katherine Sherwood reimagines famous nude paintings by replacing the figures of white odalisques with disabled women of color.
A statue of Mary Thomas called I Am Queen Mary is the first public monument to a black woman in Denmark.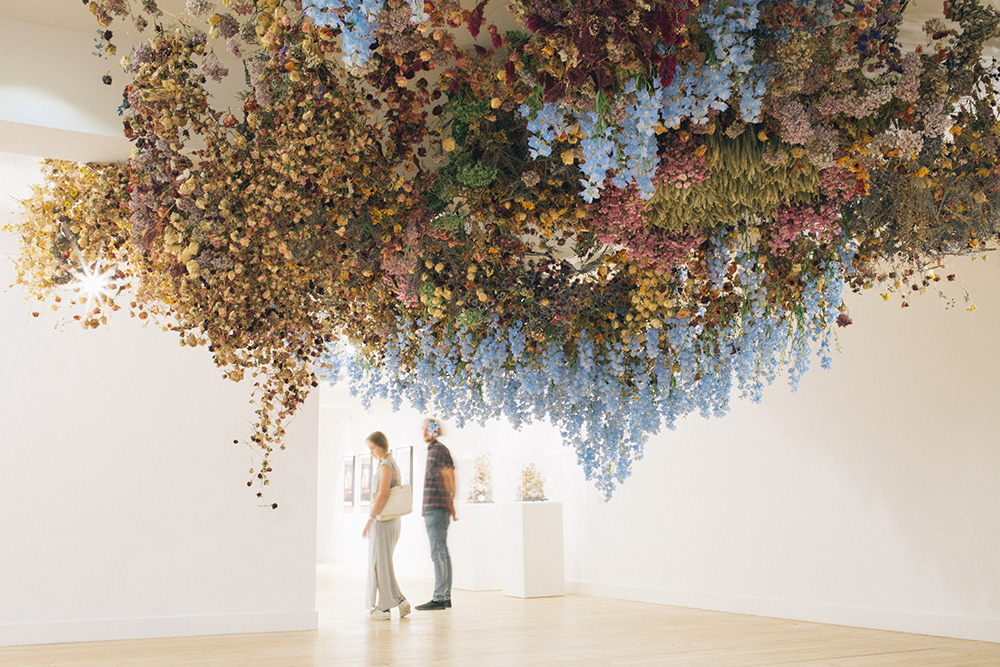 "I wanted to paint in the air," says Rebecca Louise Law about her suspended, large-scale flower installations.
Sharmeen Obaid-Chinoy's films document women's lives in Pakistan through exposing patriarchal structures and advocating for women's education.
In an interview with the New York Times, actress Evan Rachel Wood discusses how playing the role of Dolores on Westworld has helped her deal with her trauma as a survivor of sexual assault.
Iranian artist Shirin Neshat's new film explores the life of Egyptian singer Oum Kulthum.
Shows We Want to See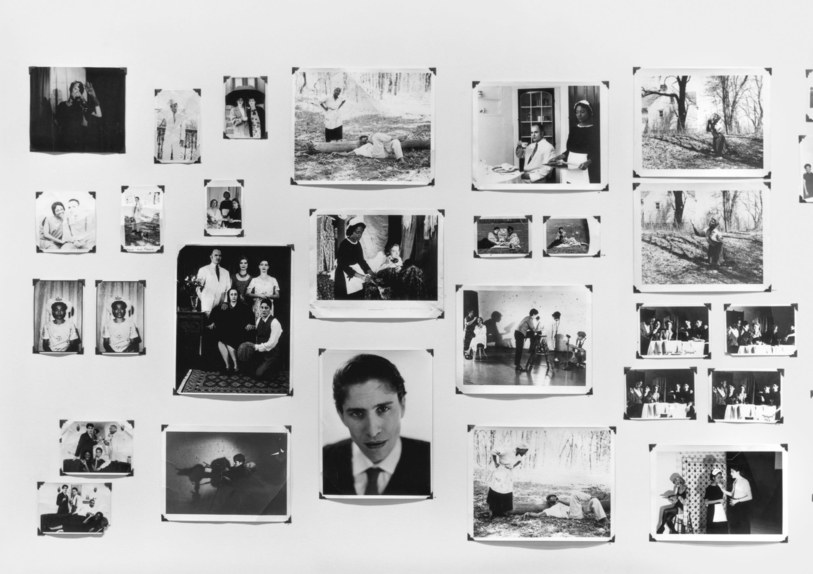 A survey of Zoe Leonard's "strangely beautiful, unpretentiously intimate, and adamantly political work" is on view at the Whitney Museum of American Art. Divided into seven sections, the exhibition includes a college of vintage postcards, dye-transferred captures of mom-and-pop shops, and photos of 1930s black lesbian actress Fae Richards. The show also includes Leonard's I Want a President.
A survey at the Museum of Contemporary Art Chicago showcases the evolution of Howardena Pindell's work over the past five decades.
Through site-specific installations, Renée Green creates a dialogue with museum institutions and architecture. Green's exhibition Within Living Memory, the final installment of her two-year residency, is on view at Harvard University's Carpenter Center for the Visual Arts.