March 28, 2018
3/28/18
A few weeks ago at the National Portrait Gallery, a two-year-old girl stood captivated in front of Michelle Obama's new portrait by Amy Sherald, the artist who also won the gallery's 2016 Outwin Boochever Portrait Competition. A snapshot of the girl enthralled by the painting circulated on Facebook, where it quickly went viral—as did so many of the photographs of the portrait of the former first lady.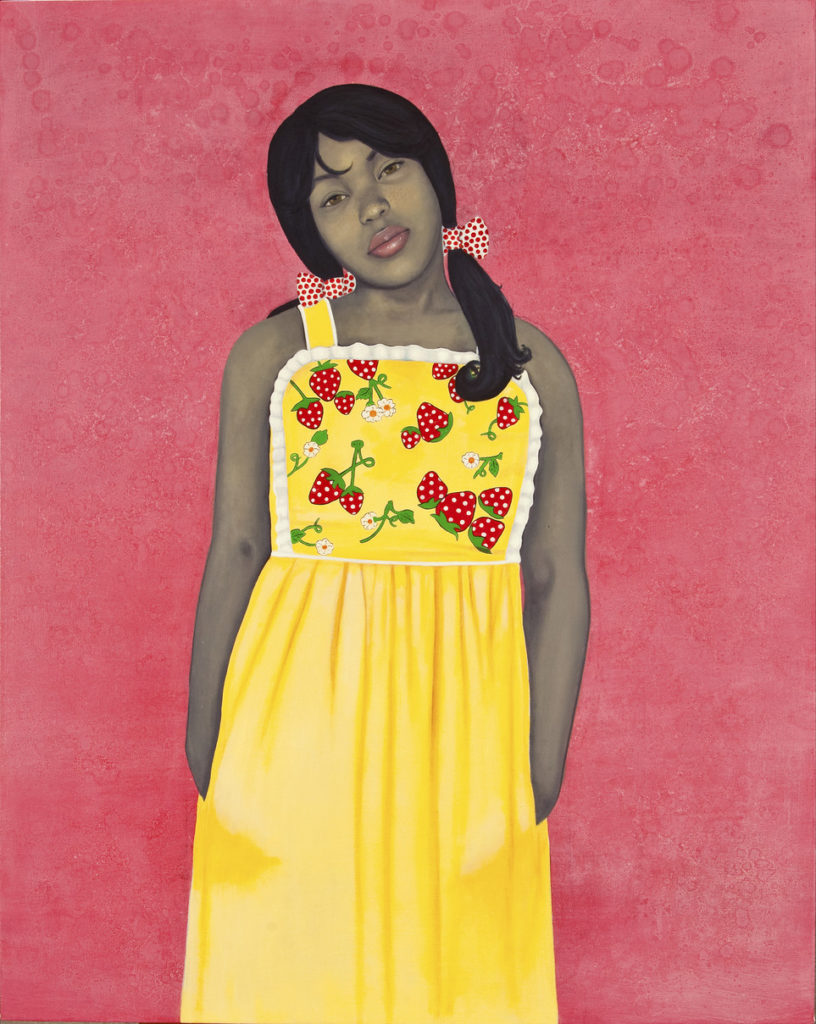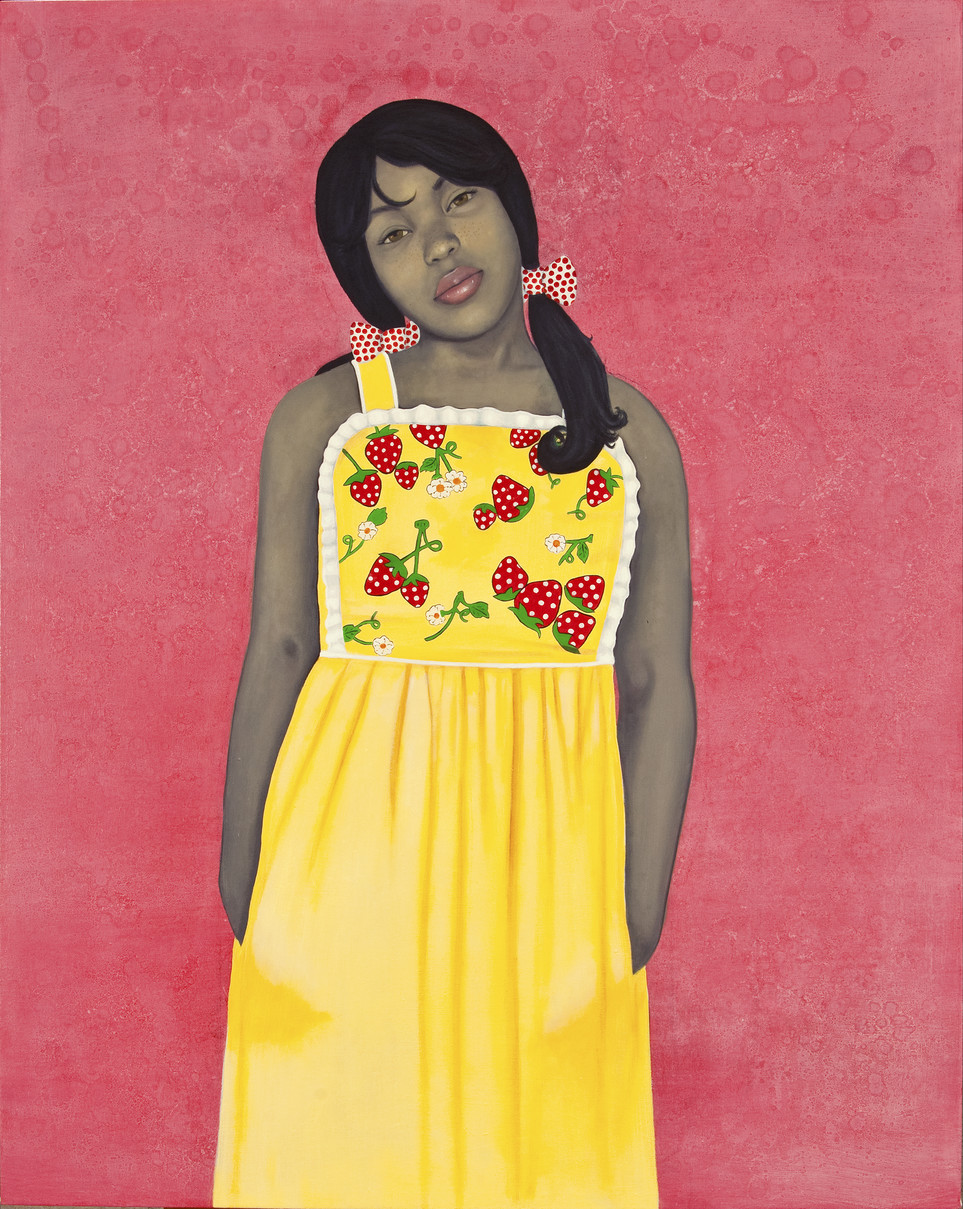 The little girl's mother told CNN, "As a female and as a girl of color, it's really important that I show her people who look like her that are doing amazing things and are making history so that she knows she can do it."
This statement echoed the former first lady's remarks at the painting's unveiling, "[Girls, and especially girls of color,] will see an image of someone who looks like them hanging on the walls of this great American institution. And I know the kind of impact that will have on their lives because I was one of those girls."
It is extremely exciting for me to see the public interact with Sherald's work in person and on social media. While the painting of Obama evoked a mixed reception from some who were unfamiliar with her stylized practice, it won high praise from many for its insightful take on a strong woman, inspiring people of all ages. In 2012—before Sherald's name was widely known—the National Museum of Women in the Arts (NMWA) took notice of her work. You can see two paintings, They Call Me Redbone but I'd Rather Be Strawberry Shortcake and It Made Sense…Mostly In Her Mind, in our galleries.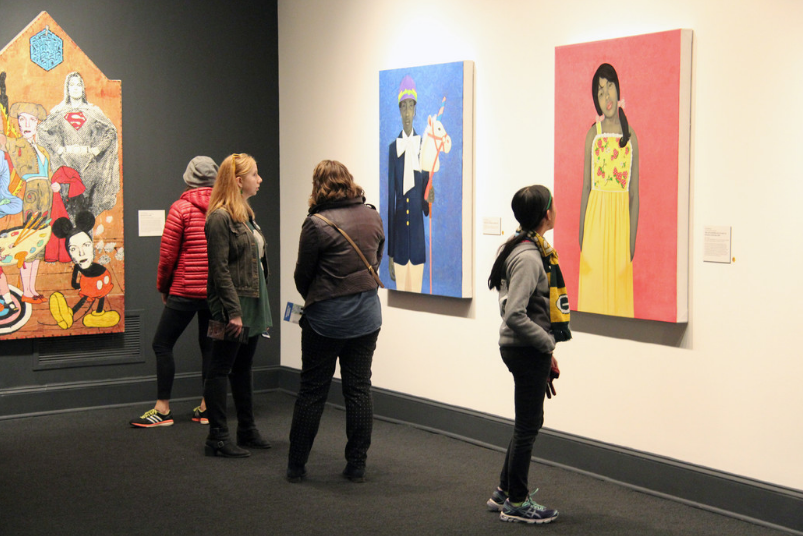 Our Chief Curator Kathryn Wat says, "Sherald's flamboyant palette and the gray-scale skin tones of her figures are part of what makes her work so engaging. The way she positions figures in her portraits—usually aimed straight forward and looking out with a neutral expression—is also arresting. I think she rejects the romantic idea that portraits ought to capture not just a likeness but the essence of a sitter's character. Her work offers a much livelier take on portraiture—it suggests that people are never of a singular personality and much more complex than we might ever imagine." Sherald explained that the way she portrays skin color is "a way of deconstructing race and asking that question about what race means to us as a people."
In the wake of the Obama portrait's unveiling, Sherald's work is receiving widespread attention. She was recently awarded the 2018 David C. Driskell Prize from the High Museum of Art in Atlanta, which is presented to a person who has made a significant contribution to the conversation about the work of black artists.
In honor of Women's History Month, our museum hung a banner featuring Sherald and the word "inspire" on the building. When a woman artist deserves praise, we don't hesitate to shout it out.