August 16, 2019
8/16/19
The New York Times interviews artist Maria Qamar, whose bold Pop art speaks to the challenges of being a South Asian millennial.
The artist's new exhibition Fraaaandship!, at New York City's Richard Taittinger Gallery, is colorful, politically engaged, and contemplates immigration, misogyny, gender stereotypes, and more. When asked about what she is trying to explore in her works, Qamar mused, "What part of our [South Asian] tradition is tradition and what part…is just patriarchy disguised as tradition? Why can't we…ditch some of these traditions that are used to police women and convince women to police each other?"
Front-Page Femmes
Ms. magazine interviews former Handmaid's Tale costume designer Ane Crabtree about her designs and the red dress and winged bonnet that has become an "instantly recognizable symbol of resistance."
A new mural in Santa Fe calls attention to the disproportionately high rates of violence against Indigenous women in the United States.
Jacqueline Audry's 1951 lesbian classic, Olivia, has been restored and re-released; Audrey directed a total of 13 features throughout her career—most had female protagonists and many were censored.
Meet the woman-led photography collective that is challenging the sexist and colonial portrayals of Latin America.
Anne Snitow, feminist teacher and activist, has died at age 76.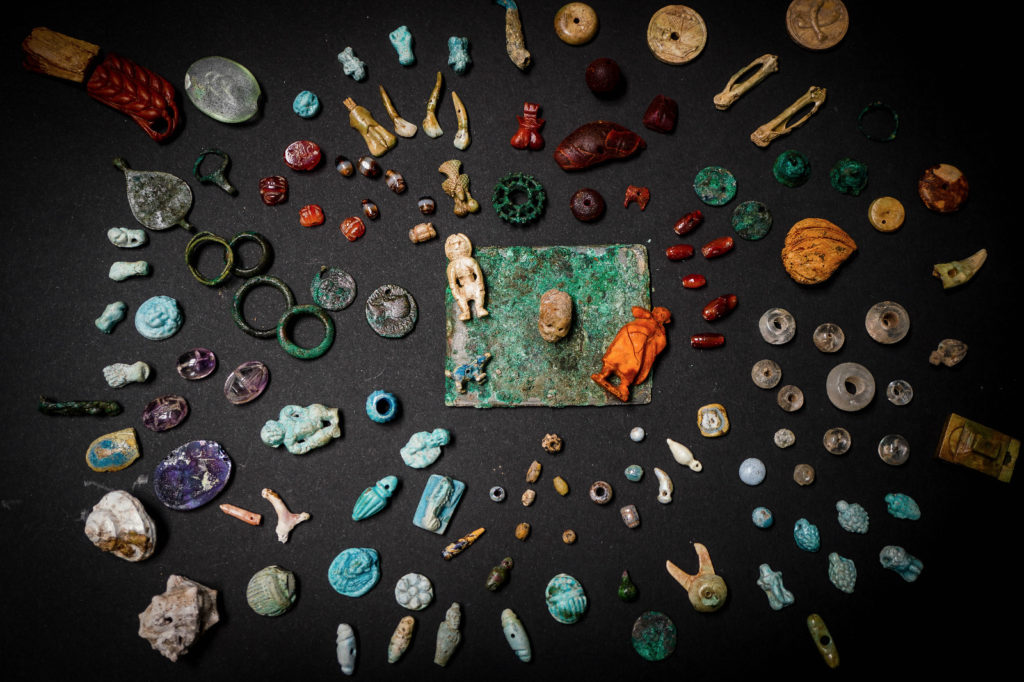 Archaeologists in Pompeii have discovered a female sorcerer's trove of amulets, gems, and charms that may have been used for good fortune, fertility, and to protect against bad luck.
Hyperallergic goes inside the years-long effort to bring the Hearts of Our People: Native Women Artists exhibition to fruition.
Nancy Reddin Kienholz, best known for elaborate and explosive installations she created with her husband Edward Kienholz, has died at age 75.
After public outcry, a forthcoming Central Park statue of white suffragettes Elizabeth Cady Stanton and Susan B. Anthony has been redesigned to include Sojourner Truth. The statue will be unveiled in 2020.
Hyperallergic reviews Lee Krasner: In Living Colour, currently on view at London's Barbican Centre.
Shows We Want to See
At Jackson Fine Art in Atlanta, two exhibitions suggest that there can be a gendered way of visualizing the natural world. A contemporary series of technicolor Psychscapes by Terri Loewenthal is curated alongside the black-and-white landscapes of 20th-century photographer Ansel Adams, promoting the notion that the male versus female gaze has shaped their approaches, a century apart.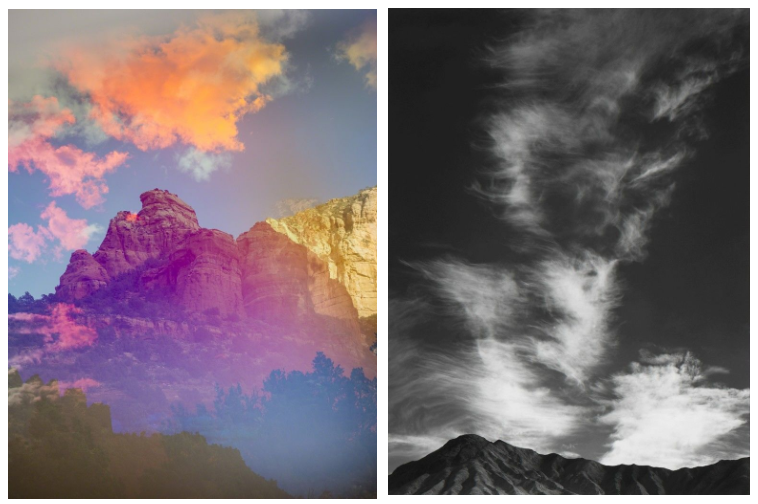 At the Sainsbury Centre for Visual Arts in Norwich, England, Magdalene Odundo: The Journey of Things presents more than fifty of Odundo's works with a large selection of objects chosen by the artist from across the globe, spanning 3,000 years.
Chaumet in Majesty: Jewels of Sovereigns Since 1780 is on view at Monaco's Grimaldi Forum until August 28. The show examines jewelry's role in the power games of the past through 250 pieces created by the longstanding, luxury French design house. "The principal focus of the show is women of power and the tiaras they wore as witnesses of their destinies," said Jean-Marc Mansvelt, chief executive of Chaumet.