August 28, 2020
8/28/20
Women artists are front and center in the September 2020 issue of Vanity Fair, which features a cover portrait of Breonna Taylor painted by Amy Sherald. "I made this portrait for her family," Sherald said.
Also in the issue: LaToya Ruby Frazier photographs the Taylor family; Ava DuVernay interviews Angela Davis; Jacqueline Woodson contributes an essay to a photo portfolio of Black Lives Matter activists; Kimberly Drew gathers testimonials from art workers about battling racism in arts institutions; and more.
Front-Page Femmes
Artist Jordan Casteel paints designer Aurora James, founder of Brother Vellies and the Fifteen Percent Pledge, for the September 2020 cover of Vogue.
The Susan B. Anthony Museum rejects the Trump administration's posthumous pardon of the suffragist.
The New York Times remembers Mercedes Barcha, wife and muse of Gabriel García Márquez, who has died at age 87.
The celebrated ballet dancer Nina Popova has died of COVID-19 at age 97.
Hyperallergic features art historian Marika Kuźmicz's project Not Yet Written Stories, which catalogs the overlooked history of women artists in Poland and beyond.
Writer and activist Marcie Rendon is the first Native American woman to receive Minnesota's McKnight Distinguished Artist Award.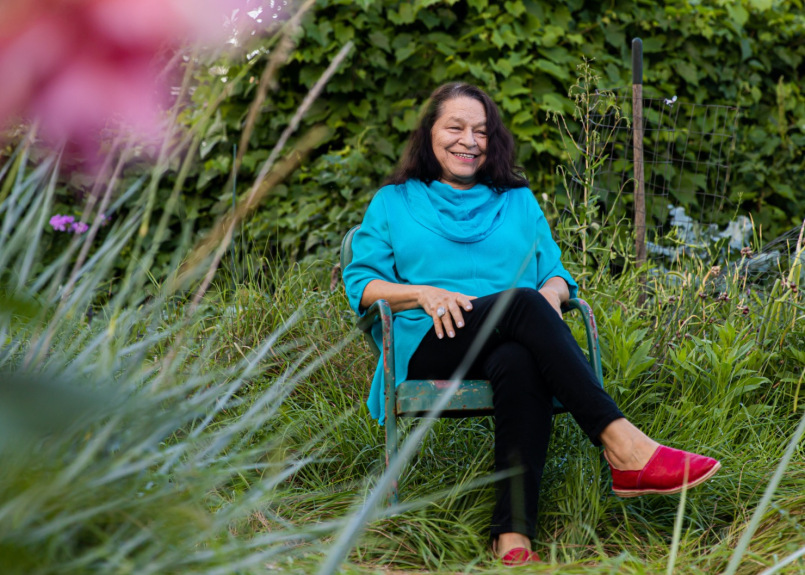 Marie Claire highlights the work of Saya Woolfalk, Tschabalala Self, April Bey, Xaviera Simmons, and Delita Martin.
The New York Review of Books interviews Chloë Bass about Wayfinding, her exhibition of conceptual billboards throughout Harlem.
Artsy explores the lasting impact of The Kitchen Table Series (1990) by Carrie Mae Weems.
Hyperallergic examines the role of memory in Emma Amos's vivid paintings.
Catapult traces painter Thuy-Van Vu's work as it has evolved alongside specific events in her life.
Hyperallergic explores the Indigenous symbolism within Andrea Carlson's vast mixed media work, Red Exit (2020).
Author Maaza Mengiste shares the books and writers that have impacted her life.
Colossal spotlights Hanna Lee Joshi's work, a "therapeutic reclaiming of how female bodies are depicted."
The Adelaide Review covers Tarnanthi, the Art Gallery of South Australia's annual celebration of contemporary Aboriginal and Torres Strait Islander art, which will focus on the work of senior women Indigenous artists this year.
The New York Times interviews Portland-based artists Sharita Towne and Intisar Abioto about their work confronting racist inequities through art.
The Guardian publishes the results of a study that reveals the stark gender inequalities of numerous British radio stations.
The Kit interviews designer, activist, and founder of Toronto's Indigenous Fashion Week, Sage Paul, about pushing the fashion industry towards sustainability, representation, and justice.
Shows We Want to See
DREAM TOGETHER, a new work by Yoko Ono in response to the COVID-19 pandemic, is viewable on the façade of the Metropolitan Museum of Art. Ono's banners join Wangechi Mutu's sculptures, The NewOnes, will free Us; ARTnews covers the installation.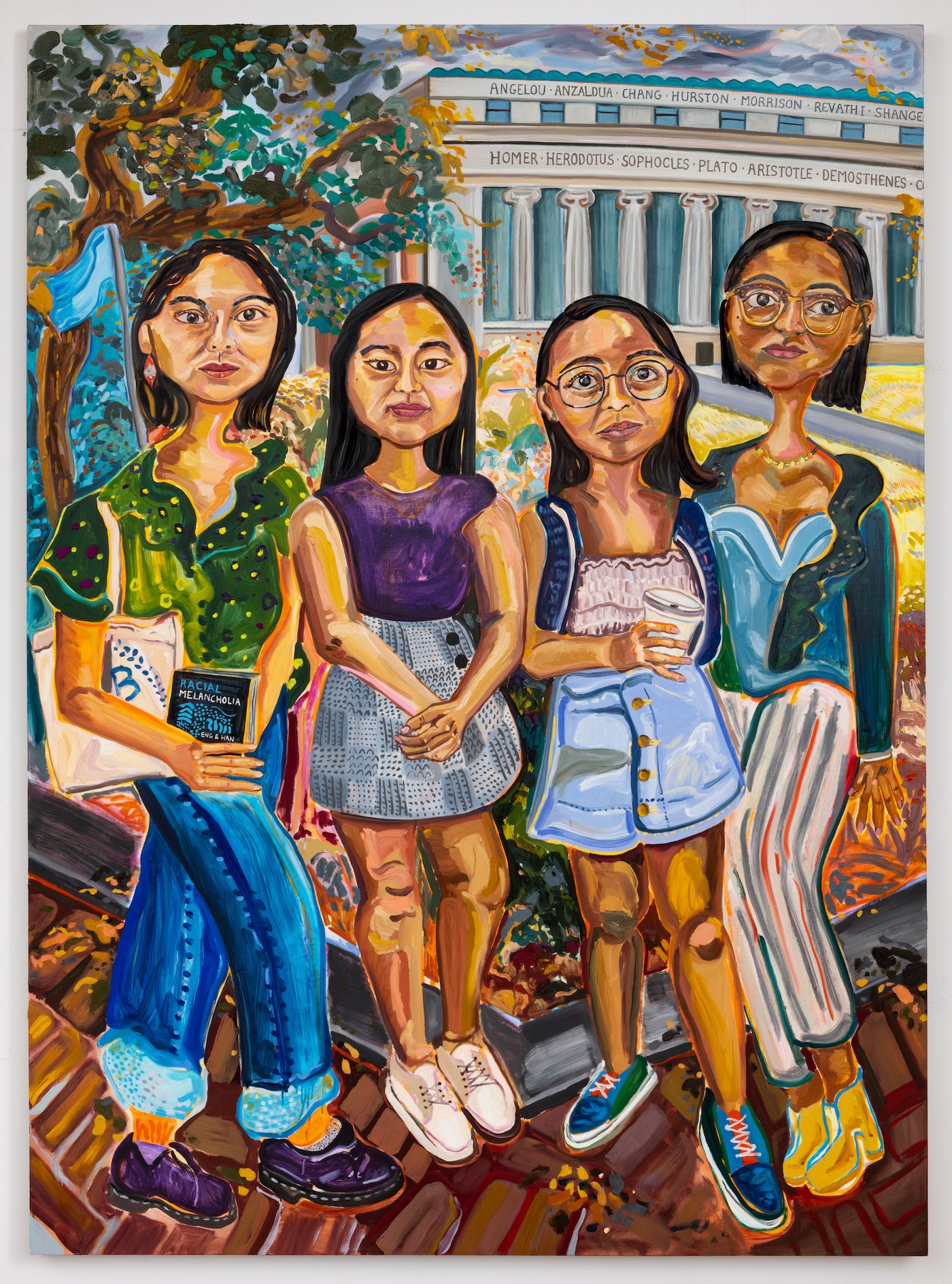 Meredith Rosen Gallery presents Susan Chen: On Longing, the artist's debut solo exhibition, open through September 19. Images of the works and installation are viewable online, along with a podcast interview with the artist; Hyperallergic highlights the show and explores the "sophisticated amalgamation of styles" in Chen's paintings.