August 26, 2020
8/26/20
In times of uncertainty and upheaval, art and literature can provide comfort, clarity, and hope. Works of art can help us decompress and escape; inspire us to think about the world in new ways; and encourage empathy. Explore stories about women artists—real and imagined—with NMWA staff in a new virtual book club. Join us on December 11 for a lunchtime discussion about Nell Painter's memoir Old in Art School: A Memoir of Starting Over (2018). Register now!
In the meantime, check out our genre-based reading lists inspired by the museum's mission to champion women artists. First up: graphic novels.
This beautifully illustrated graphic memoir by artist Robin Ha was featured in the recent NMWA exhibition DMV Color. Growing up as an only child to a single mother in Seoul, Korea, Ha finds her life irrevocably changed after a sudden move to Huntsville, Alabama. She struggles to adjust to her new life. Then she enrolls in a comic drawing class, which opens a new world of possibility and belonging.
Discussion questions from the Library Ladies | Related reading: Cook Korean! A Comic Book with Recipes (2016) by Robin Ha and Palimpsest: Documents from a Korean Adoption (2019) by Lisa Wool-Rim Sjöblom
A symbolic, poetic, and deeply personal graphic biography of renowned Mexican photographer Graciela Iturbide. Check out NMWA's online exhibition Graciela Iturbide's Mexico, too!
Discussion questions from the Getty Museum | Similar titles: Frida Kahlo: The Story of Her Life (2017) by Vanna Vinci and The Complete Persepolis (2007) by Marjane Satrapi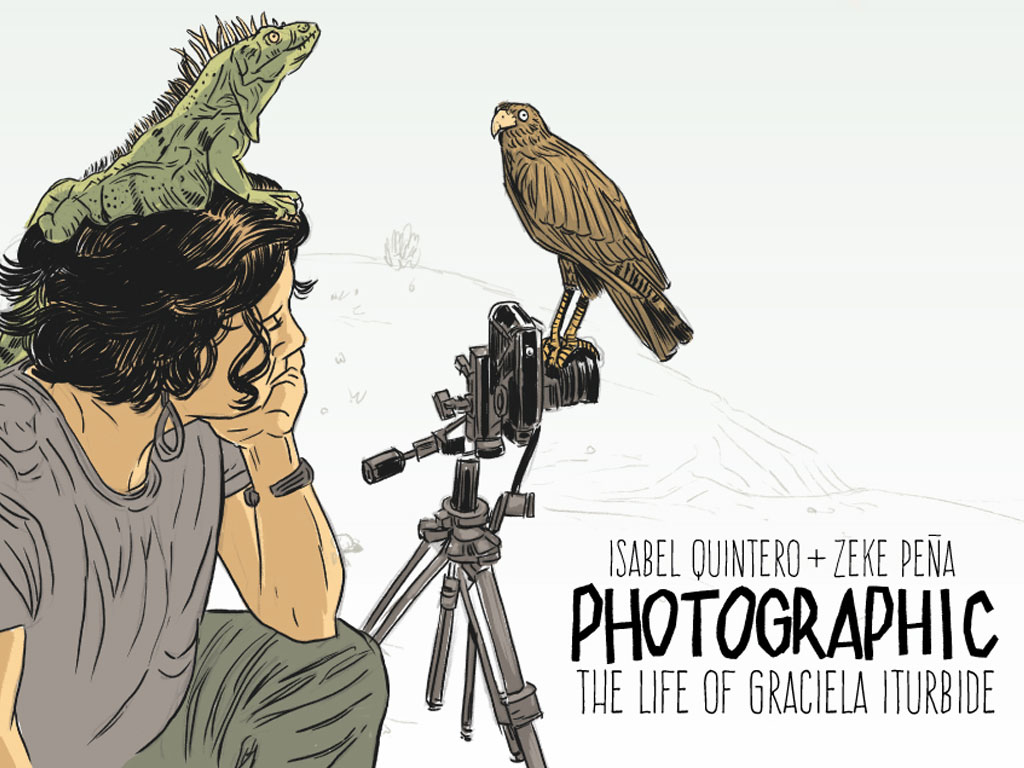 A great read for horror fans, this collection of sinister, spooky stories involving monsters hidden in plain sight and ghosts seeking revenge is both written and illustrated by Carroll. Not for the faint of heart!
More scary reads: My Favorite Thing is Monsters (2017) by Emil Ferris and When I Arrived at the Castle (2019) by Emily Carroll
This graphic memoir from another DMV Color artist, Malaka Gharib, is both a coming-of-age story and a sincere portrait of immigrants who come to America in search of a better life for themselves and their children. It is equal parts funny, heartwarming, and relatable.
Discussion questions from the publisher | Related reading: Gender Queer: a Memoir (2019) by Maia Kobabe, The Best We Could Do (2018) by Thi Bui, and Hot Comb (2019) by Ebony Flowers
Book Club Resources
Inspired to start your own book club? Not sure how to begin? Listen to NPR Life Kit's guide to creating a successful club. And Book Riot's "40 Great Book Club Discussion Questions for Any Book" can help shape any discussion.