December 7, 2018
12/7/18
Artsy looks at the history of fierce pussy's bold poster campaigns in New York City.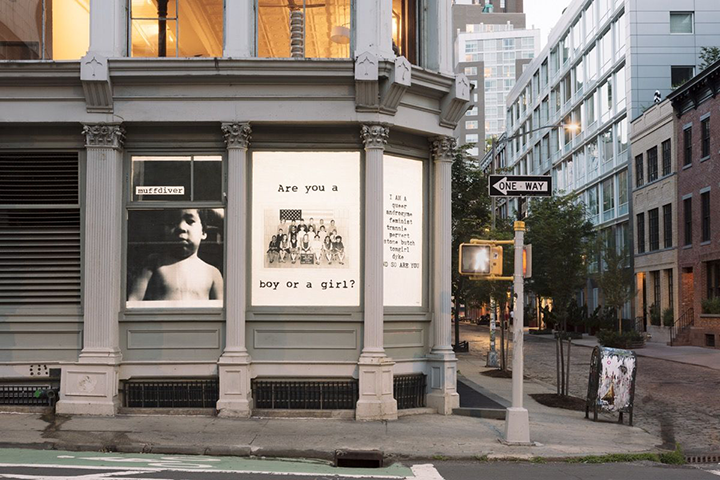 The queer women artist collective launched a provocative project in 1991, peppering the city with posters reclaiming the offensive language often used towards the LGBTQ+ community. Recently, the group has revamped that initiative, showcasing an updated version of their early works in the windows of the Leslie-Lohman Museum of Gay and Lesbian Art in SoHo.
Front-Page Femmes
16 of the 21 awardees of the Andy Warhol Foundation's 2018 Arts Writers Grant are women.
artnet news ventures into the studio of Cj Hendry, whose photorealistic drawings have earned her an impressive Instagram following.
Frieze interviews curator Julia Peyton-Jones for their Women in the Arts series.
"Please buy me these artworks." Andrew Russeth, executive editor of ARTnews highlights 20 impressive women artists in his annual roundup of Art Basel Miami's best offerings.
The Art Gallery of Ontario acquires one of Yayoi Kusama's "Infinity Rooms" for their permanent collection.
Filmmaker Charlotte Prodger wins the prestigious 2018 Turner Prize.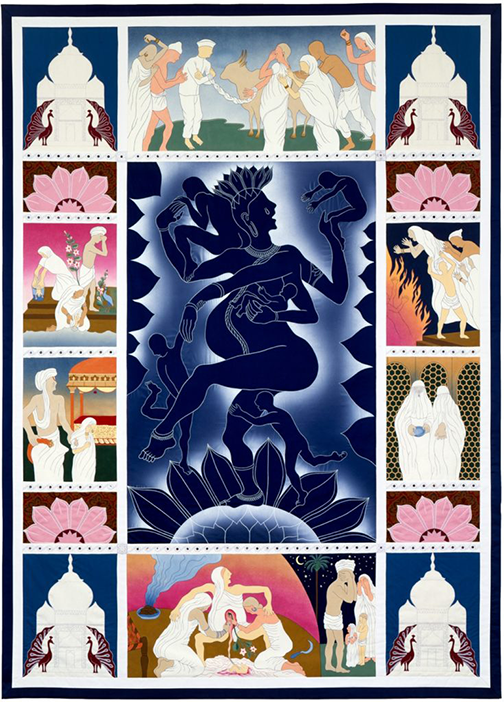 "It's Judy time." artnet and the New York Times feature iconic feminist artist Judy Chicago, who has upcoming shows at the Institute of Contemporary Art in Miami and here at NMWA in 2019.
Artsy profiles Lina Iris Viktor, who hopes her paintings can "counter the negative associations of blackness."
Meet the film industry's pioneering female directors in this new home video box set from Kino Classics.
"Radio Juxtapoz" podcast debuts with an interview with textile artist Lucy Sparrow.
The Dia Art Foundation acquires 155 sculptures by Minimalist artist Charlotte Posenenske.
In Chicago? Check out the events for Where the Future Came From, a collective research project on the history of Chicago's feminist and women-run art activities.
Iranian artist Shirin Neshat discusses her experience creating political art—and when it can cross a line.
Shows We Want to See
A preeminent figure in art activism, sculptor and teacher Augusta Savage is regarded as one of the most significant artists of the Harlem Renaissance. Her work influenced countless African American artists and successfully "elevat[ed] images of black culture into mainstream America." Augusta Savage: Renaissance Woman is on view at the Cummer Museum in Jacksonville, Florida.
Akunnittinni: A Kinngait Family Portrait, currently at Pasadena's Armory Center for the Arts, showcases the work of three generations of women from a single Inuit family. The exhibition "weaves together more than a century of personal, political, and cultural life in the Arctic," presenting the experiences of these women in an "indigenous feminist context."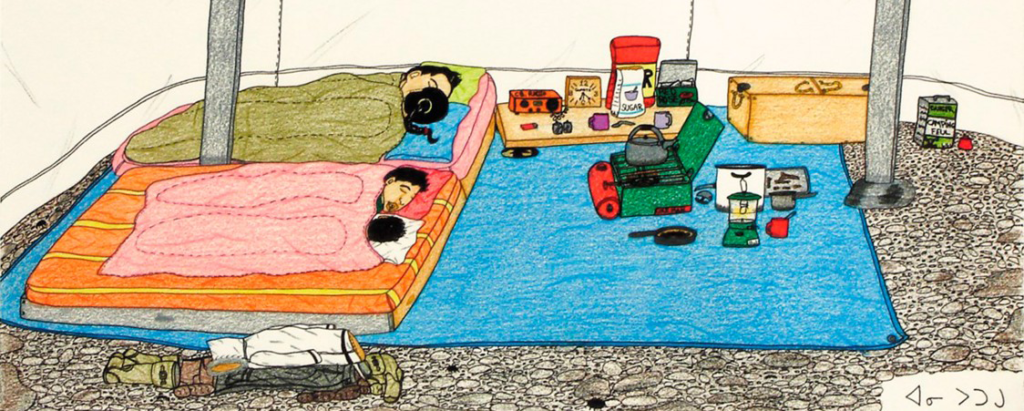 Robilant + Voena gallery in London presents The Gentileschi Effect, a show highlighting Renaissance master Artemisia Gentileschi's "influence over the centuries." The exhibition includes several exquisite examples of Gentileschi's work alongside those of her followers, both historical and contemporary.