December 4, 2018
12/4/18
L.A.-based illustrator/artist Jess Rotter collaborated with NMWA, Kate and Laura Mulleavy of Rodarte, and custom design studio Third Drawer Down to create a set of paper dolls featuring Rodarte fashions. Buy them from the Museum Shop and learn more about her process and inspiration: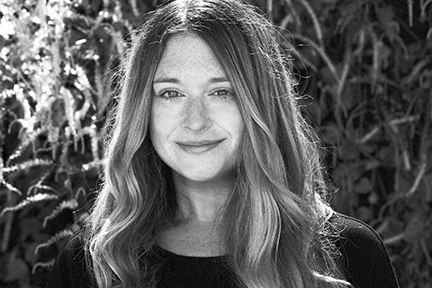 Can you describe your work?
I'm best known for paying homage to music of the 1960s and '70s (Grateful Dead, Yusuf/Cat Stevens, Harry Nilsson, Judee Sill) through my scribbles. In 2007, I started a T-shirt line called "Rotter and Friends" and that shepherded my work into more exposure. Recently I have branched out to working in more diverse areas of entertainment, fashion, and editorial, but am still a big record nerd at heart.
How did you get started?
I have always been an artist, and studied painting at Syracuse University. When abroad for a semester in London, I got my first job designing graphics, for a streetwear label for girls called Birdie, and that was my first foray into the world of merchandise and fashion.
What is a typical work day like for you?
I love being home in the quiet morning, making a chemex'd pot of coffee, taking in the news, and having daydreams, before reality strikes and it's time to get to work! I usually put a record on or listen to an old '70s radio show while I draw or paint. The projects change every day. I'm grateful to have a freelance routine, as it has taken me many years to get to this place.
What inspires you?
I love old album covers, comics, and magazines. I cherish wine-filled talks with friends where we share creative ideas and discuss the state of the world. That in-person camaraderie is the good stuff.
Can you name a female artist whose work you love?
So many that it is hard to pick! But the recent retrospective of Aline Kominsky-Crumb's comics, Love That Bunch, is hitting home…perhaps because I am also a sarcastic Long Island Jewess. Her work is so honest and needs to be recognized more.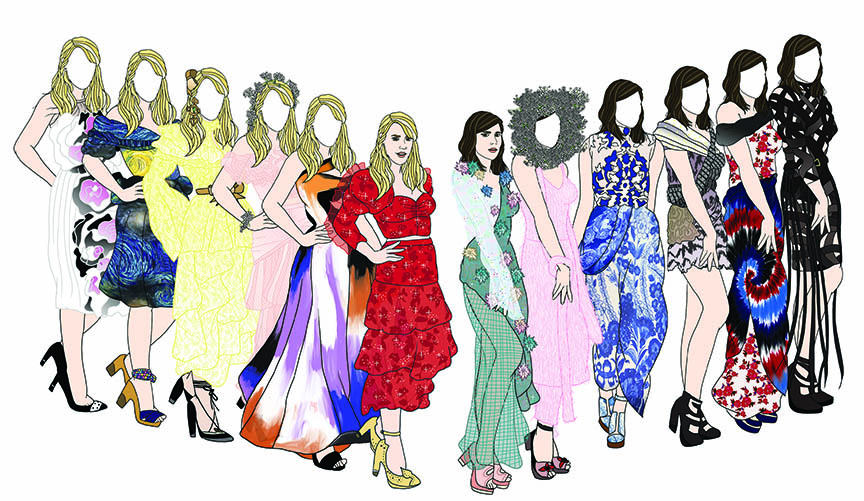 How did you begin this collaboration with Rodarte?
I've been close friends with Kate and Laura for over a decade and we always look for projects we can work on together. It's hard to find friends who you can belly laugh and philosophize with at the same time, and those two have been very important souls to me. I have followed their work closely all these years, and their collections forever inspire. The process was pretty natural, just them calling me asking to draw their amazing dresses. The answer was immediately, "Duh!"