February 21, 2020
2/21/20
Artsy re-examines Graciela Iturbide's iconic photograph Nuestra Señora de las Iguanas (Our Lady of the Iguanas) (1979). The author, Eva Recinos, a first generation Guatemalan American, discusses her personal ties to the work as well as its lasting impact on the representation of indigenous people in the history of photography. She writes, "[the photo] became a motivation for me—to keep mining my own personal history; to see the validity in my narratives, as both a writer and an art lover."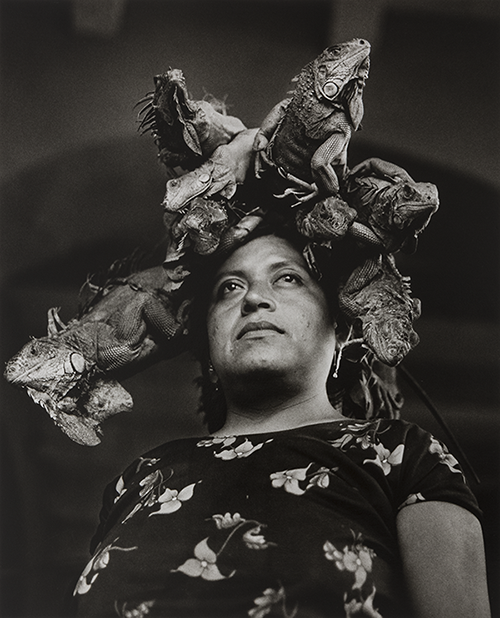 Nuestra Señora de las Iguanas, along with 140 other photographs by Iturbide, will be on view in Graciela Iturbide's Mexico at NMWA from February 28 to May 25.
Front-Page Femmes
Patrisse Cullors, artist and co-founder of Black Lives Matter, talks to Frieze about her collective dance performance for Frieze Projects Los Angeles.
For the New York Times, Director Cathy Yan breaks down a key sequence from her film Birds of Prey.

Frieze reviews Portrait of a Lady on Fire, Director Céline Sciamma's lesbian period drama that employs the myth of Orpheus to re-center the female gaze.

Artsy profiles Mariane Ibrahim, the young art dealer championing art from the African Diaspora.

T Magazine examines the tales of female trios in literature in pop culture; the magazine also commissioned original works by artists Chantal Joffe and Chioma Ebinama to accompany the essay.

NMWA's current exhibition Delita Martin: Calling Down the Spirits
was reviewed by and BmoreArt and Hyperallergic, which described the works as "courageous explorations about the power and vulnerability of our relationships with seen and unseen worlds."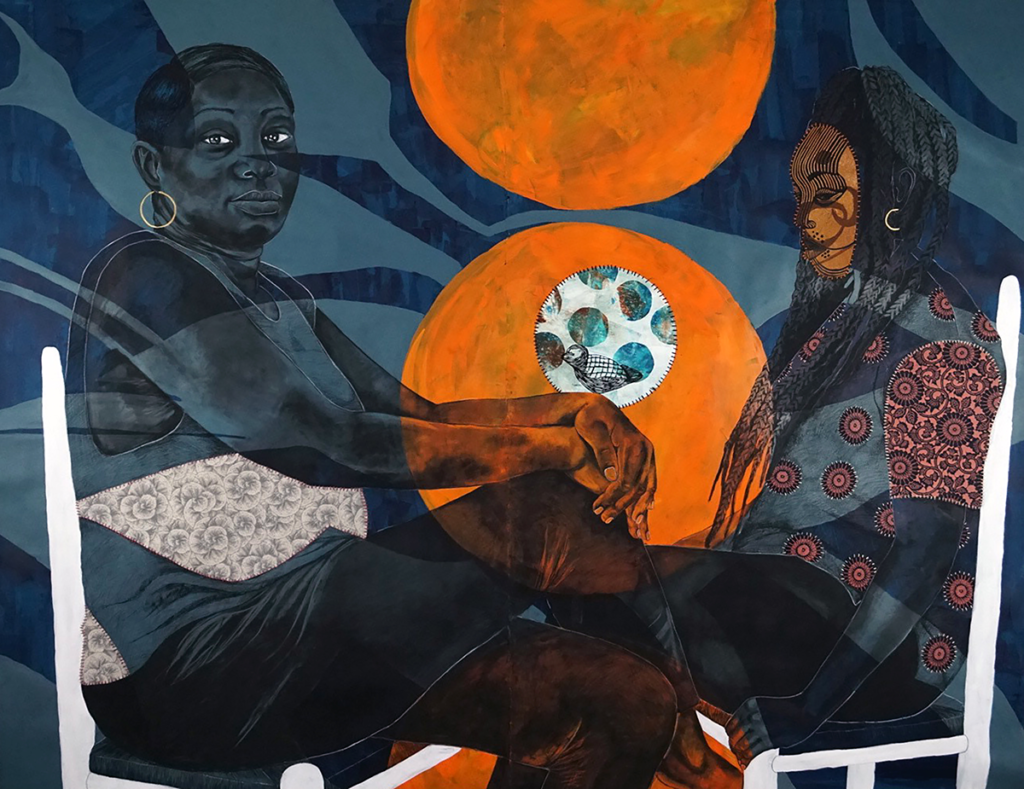 Artist Felicty Hammond's open letter to the now-bankrupt Dutch art fair Unseen has ignited important conversations about the routine exploitation of artists.

Conceptual artist Barbara Kruger has installed politically charged banners, billboards, and stickers across Los Angeles for the city's Frieze art fair.

Frieze profiles Ja'Tovia Gary and her inaugural show, flesh that needs to be loved, which features her compelling audio-visual portraits.

Hyperallergic interviews artist Pilar Castillo, who investigates the role of "tropical romanticism" in Caribbean identity and representation.

Afghan artist Robaba Mohammadi has opened an art center dedicated to training other disabled artists.
Shows We Want to See
The Soul (Un)Gendered: Anupam Sud, A Retrospective at New York City's DAG Modern is the first retrospective of the 76-year-old Indian artist's work in the U.S. The series features drawings, sketches, etchings, linocuts, and watercolors. Hyperallergic observes how the works "expand beyond the trappings of gender, sex, and societal norms—a detention not many women artists in India have dared to attempt to dismantle." On view through March 7.
Jordan Casteel: Within Reach is now open at New York City's New Museum. Featuring more than 40 large-scale oil paintings that portray the people from the communities in which Casteel lives and works—former classmates at Yale, street vendors and neighbors in Harlem, and her own students. In an interview with Artnet, Casteel talks about how she brings her own femininity to her paintings of men. On view through May 24.