February 8, 2019
2/8/19
The Washington Post profiles Ambreen Butt and Shahzia Sikander, two Pakistani American women artists "reinvent[ing] traditional art with unconventional subjects."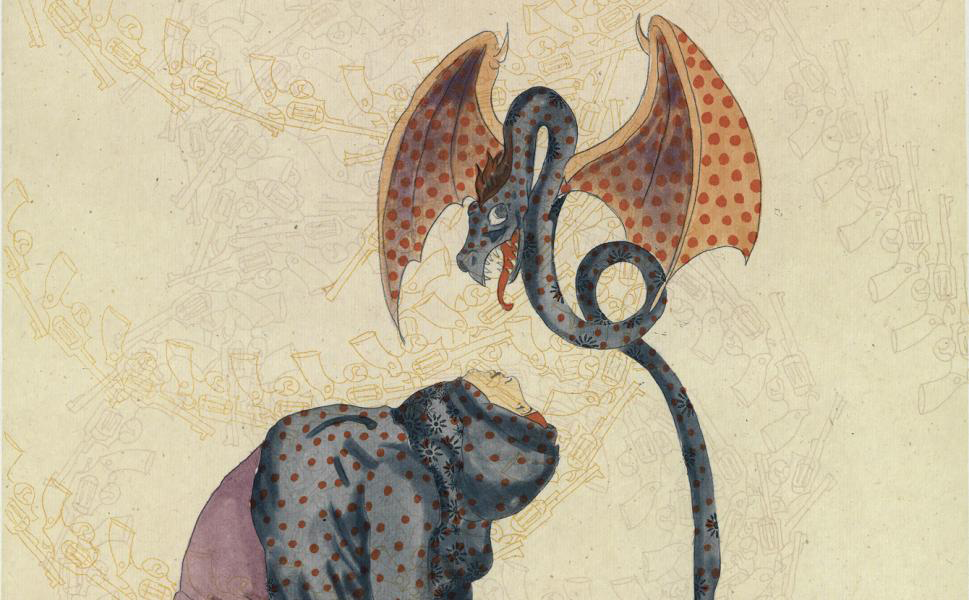 NMWA hosts Butt's first solo exhibition in D.C, Ambreen Butt—Mark My Words, in which she uses her training in classical Indo-Persian miniature painting to explore contemporary political narratives. Similarly, Sikander's work is highlighted at the National Portrait Gallery, where she is the first artist from Pakistan to have her work acquired and displayed by the museum. "As these remarkable artists prove, making one's mark sometimes means rewriting the rules."
Front-Page Femmes
Metropolitan Museum of Art curator Carmen Bambach wins the inaugural Vilcek Prize to Support Immigrant Achievement.
Vogue spotlights three female directors who did not receive Oscar nominations this year, but whose work is "on the frontier of changing the face of Hollywood."
Ivanka Vacuuming, a new performance piece from Jennifer Rubell, opened at Washington D.C.'s Flashpoint Gallery this week to much debate.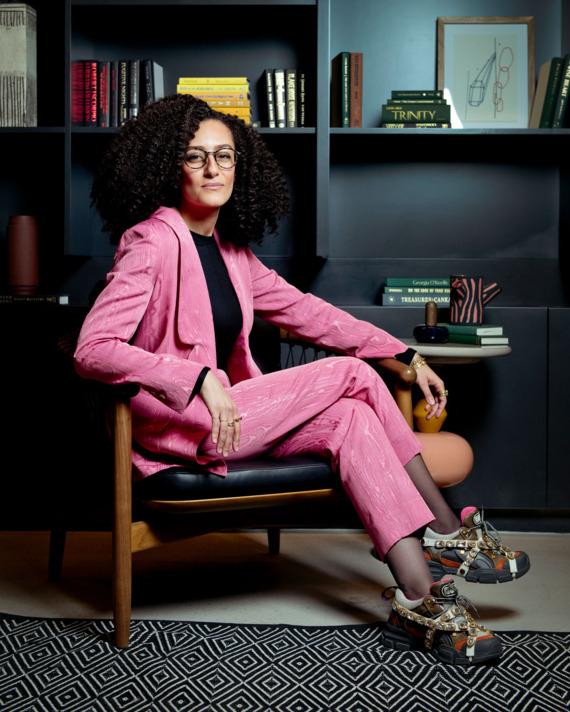 The Cut profiles Deana Haggag, CEO of United States Artists, tireless arts advocate, cancer survivor, and owner of some very fly shoes.
Mexican American writer Sandra Cisneros has won the 2019 PEN/Nabokov Award for Achievement in International Literature. Cisneros's celebrated body of work is credited with "inspiring a new era of Latinx writers we see emerging today."
Artsy takes a look at the pioneering work of the women who designed car interiors at General Motors in the 1950s.
The Museum of Modern Art has announced plans to close in the Summer/Fall of 2019 for renovations, a collection rehang, and a renewed focus on women artists, Latin American, and African American art—their exhibition on reopening will feature Betye Saar.
Five female artists talk about the way Los Angeles has influenced their art.
After Sotheby's Masters Week, artnet asks: Are female old masters an untapped market, or a marketing ploy?
Vice interviews eight black women artists and entrepreneurs about their representation in pop culture and how they are changing the narrative.
Marina Abramović's new piece, The Life, will be the first large-scale performance presented in the Mixed Reality form, a new technology that merges real and virtual worlds.
Shows We Want to See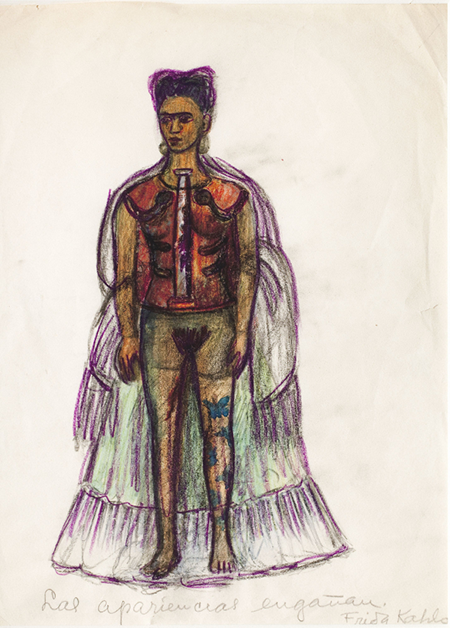 Frida Kahlo: Appearances Can Be Deceiving opens today at the Brooklyn Museum—the largest U.S. exhibition of the artist's work in a decade. The show is the first to include many personal items from Casa Azul, her home-turned-museum in Mexico City, that were rediscovered in 2004. "The objects shed new light on how Kahlo crafted her appearance and shaped her personal and public identity to reflect her cultural heritage and political beliefs, while also addressing and incorporating her physical disabilities."
Tracy Emin's new exhibition, A Fortnight of Tears, opened at London's White Cube gallery this week. An expansive show that includes sculpture, neon, painting, film, photography, and drawing, her works "cover the whole spectrum from loss and pathos to anger, and love." Emin talked candidly to the Art Newspaper Weekly podcast about the difficult events that inspired the material. "I've never been so honest," she said.