January 17, 2020
1/17/20
The Park Avenue Armory is marking the 100th anniversary of Women's Suffrage by commissioning new works from 100 women artists.

"Supporting the creation of new work by some of the most innovative women artists working today allows us to creatively explore where we've been, how far we've come, and the work that remains to be done," Rebecca Robertson, the Armory's founding president and executive producer, said. Participating artists will be announced at the Armory's February 15 "Culture in a Changing America" symposium.
Front-Page Femmes
Judy Chicago has created an immersive installation for Dior's spring haute couture show at the Rodin Museum in Paris; the general public will have the opportunity to view the installation from January 21 to 26.

Betty Pat Gatliff, a pioneer in forensic arts, who is responsible for sculpturally reconstructing the face of Pharaoh Tutankhamun featured in Life, has died at age 89.

Slate reports on Little Women director Greta Gerwig's Best Director Oscar snub and the long-running gender inequity in that top category; the New York Times interviewed Gerwig shortly after the nominations.

Little Women costume designer Jacqueline Durran discusses her radical approach to Victorian costume design.

The New Yorker interviews textile designer Diana Ejaita, whose illustration of Martin Luther King, Jr., is featured on the cover of the magazine's latest issue.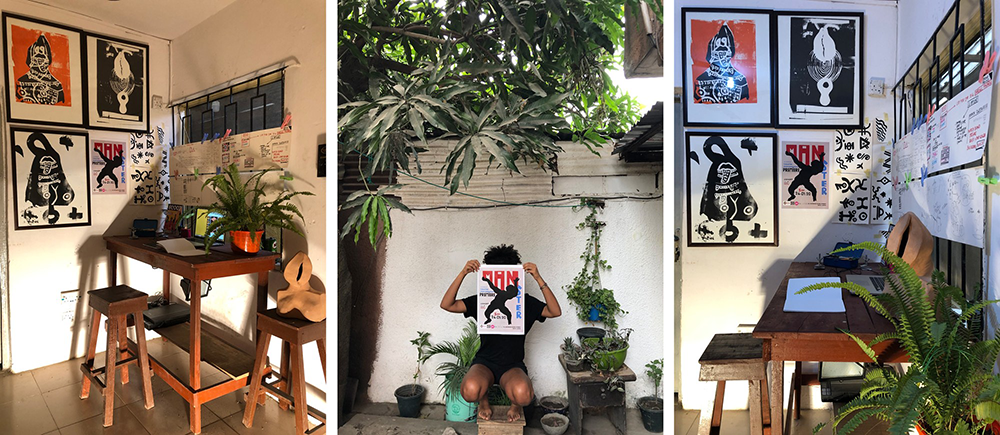 Cindy Sherman has won the $100,000 Wolf Prize in Art; the award honors scientists and artists for "achievements in the interest of mankind."

London's National Gallery has revealed details about its upcoming Artemisia Gentileschi exhibition; Artemisia will include 30 of her paintings, nearly half from private collections and many rarely lent.

Tamara de Lempicka's portrait of Marjorie Ferry will be a leading highlight at the Impressionist and Modern evening sale at Christie's London on February 5.

Artnet reports on the details of Yayoi Kusama's upcoming New York Botanical Garden exhibition, which will include a new Infinity Room.

Singaporean artist Amanda Heng has won the Benesse Prize, which recognizes work in the Singapore Biennale that embodies an "experimental and critical spirit" centered on the theme of well-being.
Shows We Want to See
Suzy Lake's Performance of Protest is on view at Arsenal Contemporary Art in New York through tomorrow, January 18. The exhibition follows Lake's five-decade career, capturing her continued investigation of her own image as a means to probe and resist constructions of gender, identity, and beauty. In an interview with Art in America, Lake said, "I started to realize that all my work about representation was really about resistance.
Five Hundred Years of Women's Work: The Lisa Unger Baskin Collection is on view at New York City's Grolier Club through February 8. The exhibition documents the long and sometimes hidden history of women making an independent living as scientists, midwives, writers, activists, undertakers, and more. The 200 objects on view are drawn from the collection of Baskin, who said, "I'm interested in how women managed to survive and keep themselves."